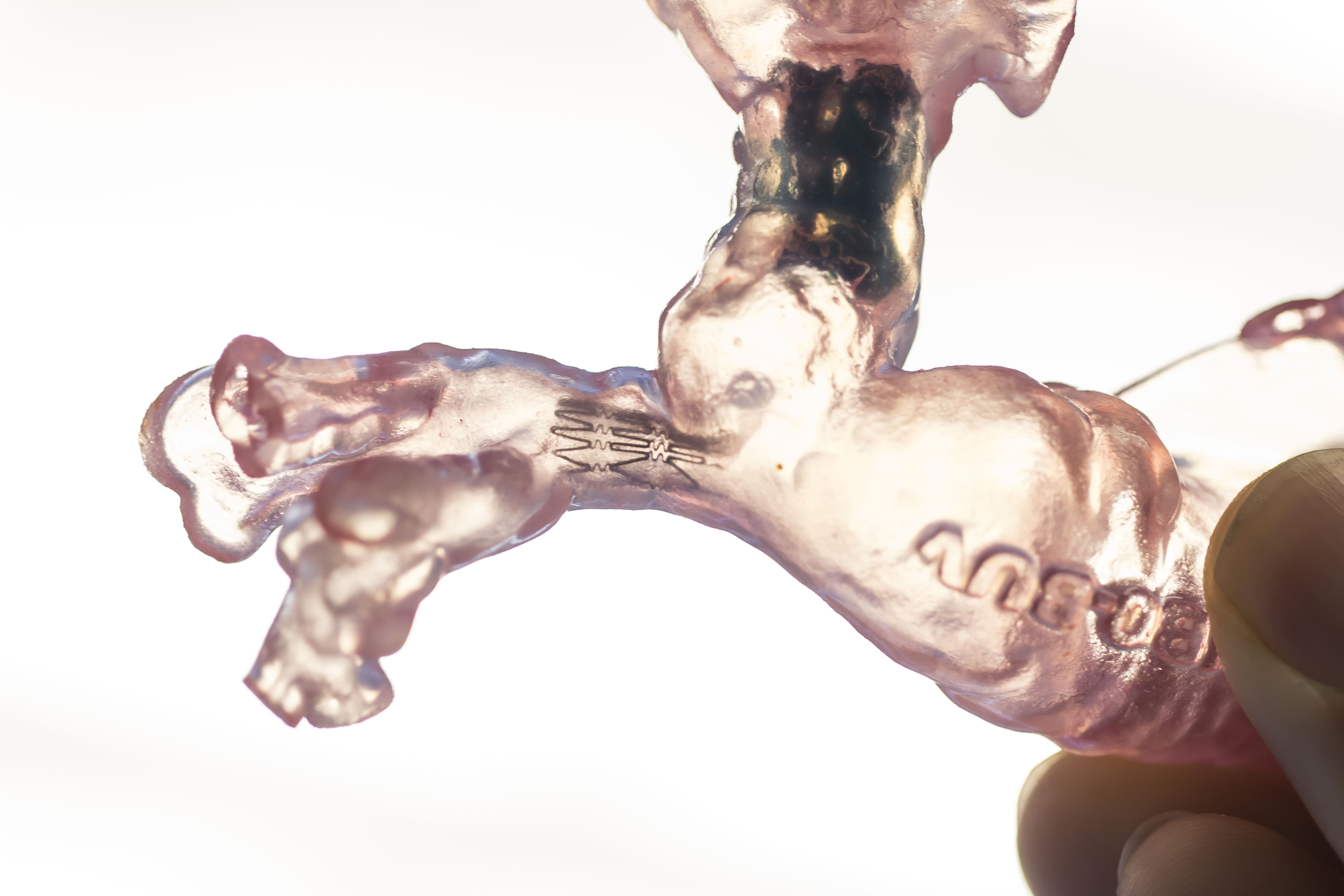 3D printing may have saved the life of 20-month old Nate Yamane after his pulmonary artery, repaired once before, began to narrow again.
Yamane's cardiologists from Children's Hospital Los Angeles decided they needed to insert a stent to keep the right artery open. However, the size of the narrowing was only about 9 millimeters, which forced the doctors to seek a customized stent to fit into the smaller space.
Using CT scans of Yamane's heart, the doctors created a 3D printed model of the obstructed region and Pediatric Interventional Cardiologist Dr. Frank Ing was then able to fashion a smaller stent to fit precisely into the narrowed artery in the model.
"I have to say, the 3D model was very helpful because it gave me confidence that [the size of the stent] was going to work," Ing said in a statement.
Yamane was born in June 2015 with tetralogy of Fallot (TOF) with pulmonary atresia, causing the 7.1-pound infant to have trouble breathing shortly after birth.
The ailment was caused by a genetic abnormality resulting in heart defects that obstructed his pulmonary artery, preventing blood pumped by the heart from flowing into the lungs.
In the first month of his life he had two open-heart surgeries and just six months into his life it was discovered that his pulmonary arties narrowed in both the right and left branch.
While Ing was able to use a balloon to open the right side, they needed a specially modified stent to open the left side.
Stents do not normally come that small, but Ing was able to carefully cut their smallest existing stent and fold it back upon itself.
Yamane almost immediately saw an improvement in blood flow, including a healthy drop in blood pressure.
However, problems still arose, as he was unable to gain much weight in the following months.
"We did physical therapy and tried to fatten him up," Nate's mother, Courtney, said in a statement.
On Jan. 19, 2017, Ing inserted the second, even smaller stent that was modified to the same specifications in the model into Yamane's right pulmonary artery.
The surgery was a success and in the coming months Yamane was able to get his weight up to 21.5 pounds.
"He's rolling around with energy and even took his first baby steps," Courtney said. "There's a big difference and a lot of improvement. We're going in the right direction."
Pulmonary atresia, a more severe version of TOF, occurs when the pulmonary artery fails to form properly in utero, prompting the human body to grow collateral arteries that redirect blood around the obstruction and to the lungs.
"Imagine blood flowing in the artery like cars on the freeway, and it's blocked. Cars exit and find an alternate route to its destination; blood does the same, and in this case finds its way through collateral vessels to the lungs," Ing said.
However, after birth, the vessels need to be rebuilt quickly or the heart will fail.