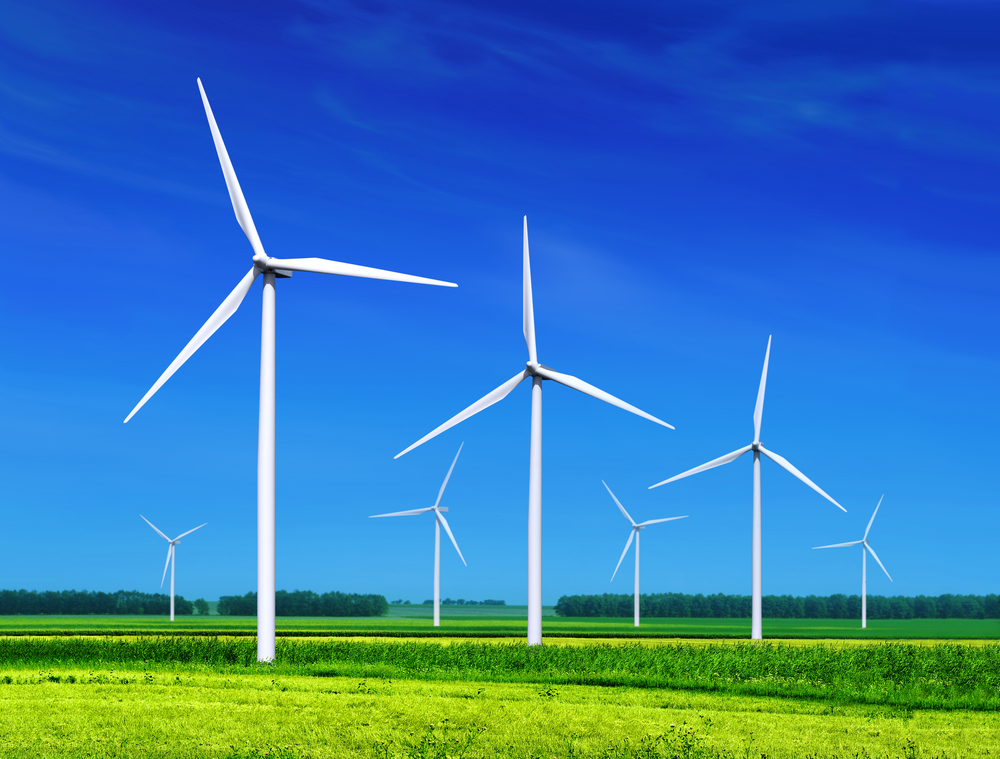 The European country leading the charge on incorporating renewable energy into its power grid, is testing a specialized algorithm that could help with the unpredictable nature of solar and wind power.
The machine-learning program, named EWeLiNE, could work as an early-warning system for grid-operators to assist them in calculating renewable-energy output over the next 48 hours.
Renewable energy provides an estimated one-third of domestic electricity to Germany, according to Nature. The country's wind-power capacity comes in at third in the word—at 45,000 megawatts— behind China and the U.S. Renewables now provide about one-third of domestic electricity and the government has promised that by 2050, at least 80 percent of the country's electricity will come from renewables.
However, grid operators still have difficulty in dealing with power outages or overflows on days when the weather is either clear or cloudy. They must issue an expensive request called re-dispatches, which entails having coal and gas-powered utilities lower their output in order to prevent overflows or outages.
A team of researchers began testing EWeLiNE last month, according to Nature, where the system collected data from devices on wind turbines that measure the speeds on the fans along with solar panel sensors that gage sunlight intensity.
"To operate the grid more efficiently and keep fossil reserves at a minimum, operators need to have a better idea of how much wind and solar power to expect at any given time," said Malte Siefert, a physicist at the Fraunhofer Institute for Wind Energy and Energy System Technology in Kassel, Germany, and a leader on EWeLiNE, in a statement.
This information is then combined with atmospheric observations obtained by radar, satellites, and ground-weather stations where the artificial intelligence aspect predicts what the output could be over the next two days.
Next, the findings are compared with the actual weather in order to refine these predictions and enhance the program's accuracy.
The hope is that EWeLiNE can be fully operational sometime after 2018, but more of Germany's wind and solar farms need to set up tools for transmitting real-time data.