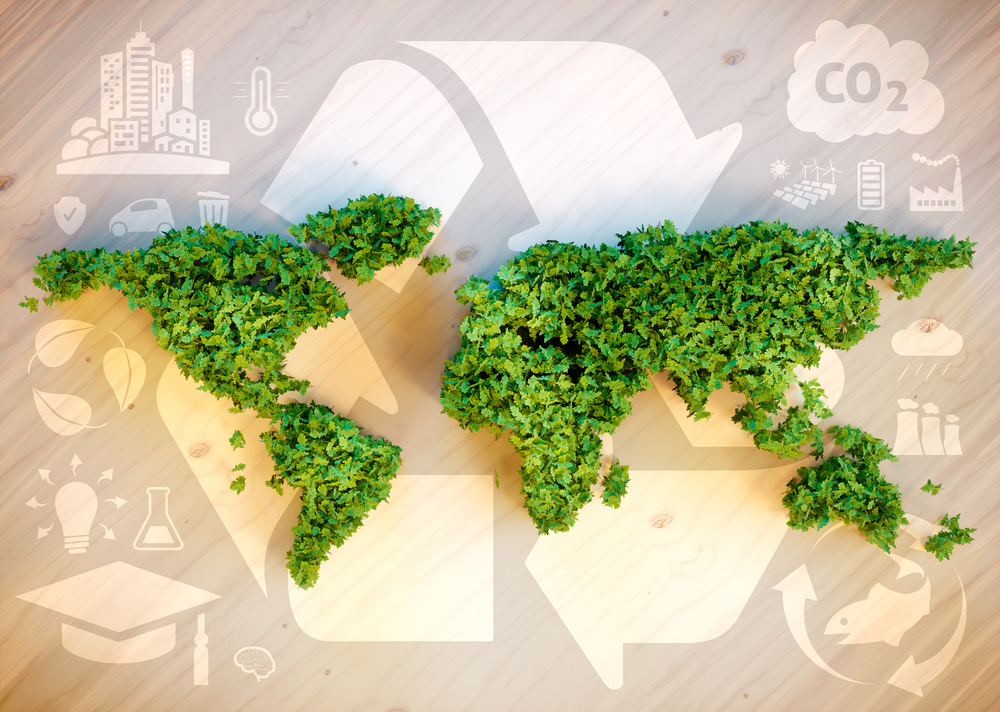 With new green technologies emerging every day, advocacy groups across the country are working with federal and state agencies, school districts and small business owners to promote some of the opportunities out there.
One group with that mission is Clean Cities, the U.S. Department of Energy's (DOE's) initiative to advance the nation's economic, environmental, and energy security by supporting local actions to cut petroleum use in transportation.
Carl Lisek, the executive director of South Shore Clean Cities, explained the goal of Clean Cities in an interview with R&D Magazine.
"Our mission is to reduce dependence on imported oil," Lisek said. "We work on deployment of alternative fuel projects, so we are fuel neutral. We promote all of the things that will reduce our dependence on imported oil and also assist us with diesel emission reductions across the country."
In total, there are more than 100 Clean City programs across the country, with Lisek's chapter focusing on the northern part of Indiana.
Clean Cities, on a national level, develops and promotes numerous partnerships including the National Clean Fleets Partnership, the National Parks Initiative and Advanced Vehicle Technology Competitions.
Clean Cities coalitions are comprised of businesses, fuel providers, vehicle fleets, state and local government agencies, and community organizations, with each collation being led by a local coordinator that tailors projects and activities to their individual regions.
The local chapters also create networks of local stakeholders and provide technical assistance to fleets implementing alternative and renewable fuels, idle-reduction measures, fuel economy improvements, and emerging transportation technologies.
Some of the activities include developing unbiased and objective information resources about alternative fuels, advanced vehicles, and other strategies to cut petroleum use, as well as advancing interactive, data-driven online tools that help stakeholders.
According to the DOE, Clean Cities has saved more than 8.5 billion gallons of petroleum since its inception in 1993.
Lisek said his group works directly with steel mills across his region to reduce their dependence on oil. He also focuses on deploying electric charging stations for electric cars in the region.
They have also worked with the Indiana Office of Energy Development as well as farmers to promote higher blends of ethanol and bio-diesel fuels.
Lisek explained that a 2016 settlement between the federal government and car giant Volkswagen over violations of the Clean Air Act will result in billions of dollars of grants being doled out across the country for sustainable projects.
"I think the biggest initiative that we are seeing right now is there is a big push in the industry with the Volkswagen settlement to reduce max emissions," he said. "We can really work together to get the best bang for the buck on these grants."
One of the goals of Clean Cities is to get information about new technologies and grant opportunities to small businesses that may not have resources to search for available opportunities.
"Getting the word out and coordinating educational events have been part of the problem," Lisek said. "There's a lot of misinformation."
Green School Alliance
Another group promoting a sustainable future is the Green School Alliance, a Washington D.C.-based organization that aims to promote long-term green initiatives at school districts across the country.
Sharon Jaye, the executive director of the Green School Alliance, explained in an interview with R&D Magazine the goal of the organization.
"We connect and support sustainability champions in K through 12 schools that are trying to make their schools more healthy and sustainable," Jaye said. "What we promote is called, whole school sustainability, which is the balance between effecting your physical place with making sure sustainability is in the curriculum and the children are actually being taught."
According to Green Schools Alliance, sustainable schools use 33 percent less energy and 32 percent less water than a conventionally constructed school. The schools also report a reduced absenteeism and improved health of students and staff, as well as increased indoor air quality.
Green School Alliance also promotes what they refer to as "organizational culture," educating sustainable practices as part of school's employee training, so that the skills maintain as personnel changes over the years.
According to Jaye, most school districts initially enter their foray into sustainability because they see the direct benefit from improving their energy as an instant cost-savings.
From there, the alliance is able to promote other green causes including recycling programs, reducing a reliance on plastics and reducing the use of water. The goal is to start thinking about sustainability as the overall mission, not just in terms of individual projects.
"Every single decision you make as an individual or a school needs to be looked through from a sustainability lens," said Jaye.