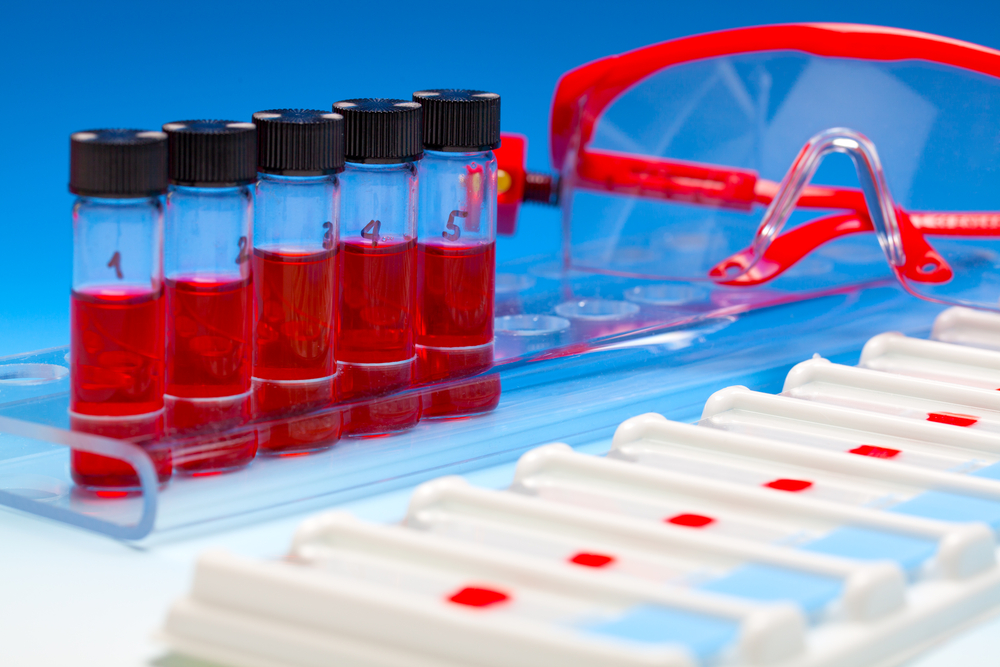 A startup working on a novel cancer detection test has received a massive new funding round from several industry giants.
Biotech firm Grail raised over $900 million in financing from a slew of investors, including Amazon and prominent pharmaceutical companies Merck, Bristol-Myers Squibb and Johnson & Johnson's venture capital arm.
The new infusion of cash will help the company refine its liquid biopsy technology, which is a diagnostic designed to detect cancer DNA fragments shed by tumors that are circulating in the blood. Essentially, this tool would catch cancer in very early stages when it's most treatable.
Grail plans to implement a number of large-scale clinical trials enrolling hundreds of thousands of patients to verify this technology's efficacy in early-stage cancer detection.
One investigation currently underway is the Circulating Cell-free Genome Atlas Study. Its goal is to collect biological samples from cancer patients as well as in healthy participants without a cancer diagnosis to generate the most comprehensive understanding of cancer biology and to develop models for distinguishing cancer from non-cancer.
"We envision a global community that benefits from early-stage cancer detection where fewer individuals face the anguish of late-stage diagnosis and devastating outcomes," said Grail's CEO Jeff Huber, in a statement. "I believe that GRAIL's approach leveraging high-intensity sequencing, population-scale clinical studies, and state of the art Computer Science and Data Science is unparalleled in the field of cancer detection."
Grail plans to complete this investment round by the end of the first quarter as part of its goal of raising over $1 billion to support its development efforts.
Liquid biopsies are viewed as a less-invasive alternative compared to traditional tissue biopsies, as the technology relies on blood or other fluid samples to pinpoint traces of the disease at an earlier stage. With this approach, surgeons do not have to operate and remove tissue samples to determine which genes are causing the mutation and recommend the best treatment.
A number of startups have launched, attempting to capitalize on the business opportunities that could arise from perfecting medical tools of this nature.
Freenome raised over $65 million to initiate clinical trials with 25 research partners, including University of California's San Diego and San Francisco institutions, according to TechCrunch. The company told the publication its product was able to outperform current screening tests for prostate, breast, colorectal and lung cancer.
Another firm, Guardant Health, released results from a two part study using one or more blood samples from over 15,000 patients with tumors ranging from colorectal to breast cancer. The researchers found that results from liquid biopsies and traditional tissue biopsies searching for key genes driving cancer growth matched 87 percent of the time.
More work needs to be done in order to verify the impact of this innovative technology, but members of the medical community could eventually use these tools as an easier way to monitor how tumors mutate, enabling more flexibility when it comes to treatment options.