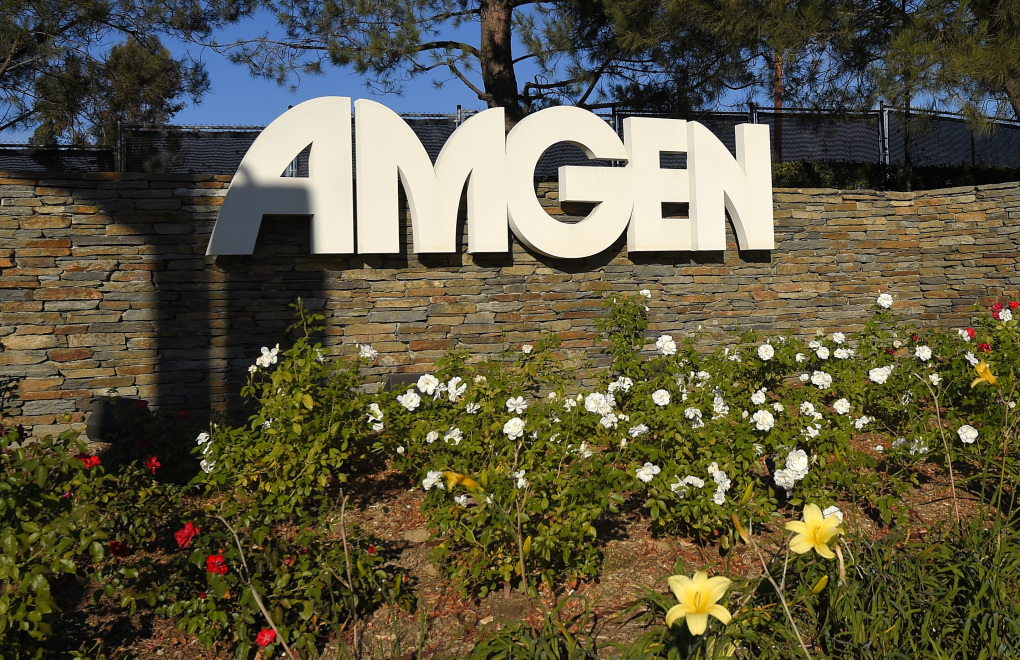 Amgen announced the submission of a supplemental Biologics License Application (sBLA) to the U.S. Food and Drug Administration (FDA) and an application for a variation to the marketing authorization to the European Medicines Agency (EMA) for XGEVA® (denosumab). The submissions to regulatory authorities seek to expand the currently approved XGEVA indication for the prevention of skeletal-related events (SREs) in solid tumors to include patients with multiple myeloma. The applications include new data from the pivotal Phase 3 head-to-head '482 study, the largest international multiple myeloma trial ever conducted.
XGEVA is a fully human monoclonal antibody that binds to and neutralizes RANK ligand (RANKL) – a protein essential for the formation, function and survival of osteoclasts, which break down bone – thereby inhibiting osteoclast-mediated bone destruction. XGEVA is currently indicated for the prevention of SREs in patients with bone metastases from solid tumors based on results from three previous pivotal Phase 3 head-to-head studies. In these Phase 3 studies, XGEVA demonstrated superiority in the solid tumors studied compared to zoledronic acid. In the U.S., XGEVA has a limitation of use noting that it is not indicated for the prevention of SREs in patients with multiple myeloma.
"Bone lesions are a hallmark of multiple myeloma and often result in bone complications, which can be devastating for patients. Current treatment options for bone complications are limited to bisphosphonates, which are associated with renal toxicity. Approximately 60 percent of all multiple myeloma patients have or will develop renal impairment over the course of the disease," said Sean E. Harper, M.D., executive vice president of Research and Development at Amgen. "XGEVA's unique mechanism of action may offer multiple myeloma patients a novel treatment option that is not renally cleared. We look forward to collaborating with regulatory authorities to make XGEVA available to this patient population with an important unmet medical need."
The sBLA is based on efficacy and safety data from the pivotal Phase 3 '482 study, which demonstrated that XGEVA is non-inferior to zoledronic acid in delaying the time to first on-study SRE in patients with multiple myeloma (HR=0.98, 95 percent CI: 0.85, 1.14; p=0.01). The secondary endpoints of superiority in delaying time to first SRE and delaying time to first-and-subsequent SRE were not met in this study. Overall survival (OS), another secondary endpoint, was also in favor of XGEVA over zoledronic acid (HR=0.90, 95 percent CI: 0.70, 1.16; p=0.41); however, it was not statistically significant. The hazard ratio of XGEVA versus zoledronic acid for progression-free survival (PFS) was 0.82 (95 percent CI: 0.68, 0.99; descriptive p=0.036). The median PFS difference between arms was 10.7 months in favor of XGEVA. These results were presented during the late-breaking abstract session at the 16th International Myeloma Workshop.
Adverse events observed in patients treated with XGEVA were consistent with the known safety profile of XGEVA. The most common adverse events (greater than 25 percent) were diarrhea (33.5 percent XGEVA and 32.4 percent zoledronic acid) and nausea (31.5 percent XGEVA and 30.4 percent zoledronic acid).