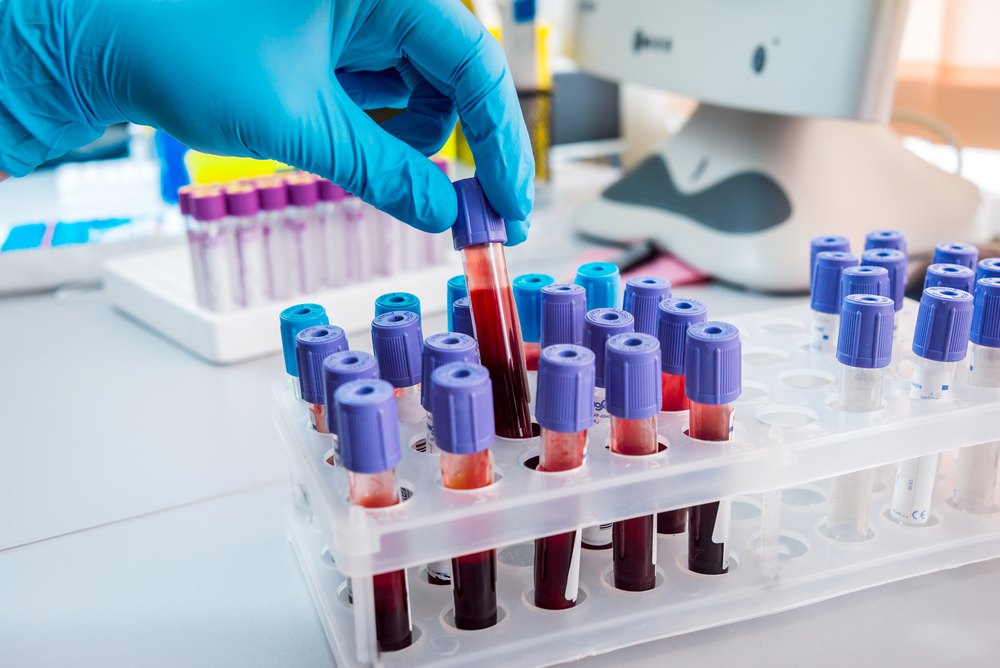 New research suggests that a blood test could be a better tool for detecting lung cancer early than current screening methods.
At the 2018 American Society of Clinical Oncology (ASCO) Annual Meeting in Chicago from June 1-5, researchers presented new insight derived from the ongoing Circulating Cell-Free Genome Atlas (CCGA) that suggests that blood tests analyzing free-floating or cell-free DNA are able to detect early-stage lung cancer. "We're excited that initial results from the CCGA study show it is possible to detect early-stage lung cancer from blood samples using genome sequencing," lead study author Geoffrey Oxnard, MD, Associate Professor of Medicine at Dana-Farber Cancer Institute and Harvard Medical School in Boston, said in a statement. "There is an unmet need globally for early detection tests for lung cancer that can be easily implemented by health care systems."
The CCGA has enrolled more than 12,000 participants across 141 sites in the U.S. and Canada.
In the first pre-planned sub-study from the CCGA study, the researchers used three prototype-sequencing assays on the blood samples from approximately 1,700 participants with included 20 different cancer types across all stages.
In the initial sub-analysis, the team explored the ability of the assays to detect cancer-defining signals in 127 people with stage I-IV lung cancer and found that all three could detect lung cancer with a low rate of false positive findings. The three assays include targeted sequencing to detect non-inherited mutations, whole-genome sequencing (WGS) to detect somatic gene copy number changes, and whole-genome bisulfite sequencing (WGBS) of cfDNA to detect abnormal cfDNA methylation patterns.
The researchers found that the biologic signal was comparable across the assays for the 127 participants with lung cancer.
The signal also increased with cancer stage. At 98 percent specificity, the WGBS assay detected 41 percent of early stage (stage I-IIIA) lung cancers and 89 percent of late-stage (stage IIIB-IV) cancers.
The WGS assay was similarly effective, detecting 38 percent of early-stage cancers and 87 percent of late-stage cancers, whereas the targeted assay detected 51 percent of early-stage cancers and 89 percent of late-stage cancers.
The researchers also discovered that more than 54 percent of somatic mutations detected were derived from white blood cells and not from tumors.
The survival rates for lung cancer are significantly higher when it is diagnosed early. The U.S. Preventive Services Task Force recommends annual lung cancer screenings with low-dose computed tomography for people with significant smoking history. However, the practice is not widely used.
Blood tests could improve lung cancer screening rates, but additional validation in larger data sets is required, as well as studies with people who have not been diagnosed with cancer.
Researchers use the analysis of cell-free DNA from blood to help choose targeted therapies. However, such liquid biopsies are only used for people with advanced lung cancer. Until recently there have been limited evidence showing cell-free DNA analysis may be feasible for early detection of lung cancer.
The researchers now plan to verify the results with an independent group that includes 1,000 participants from CCGA.
"These are promising early results, and next steps are to further optimize the assays and validate results in a larger group of people," Oxnard said.