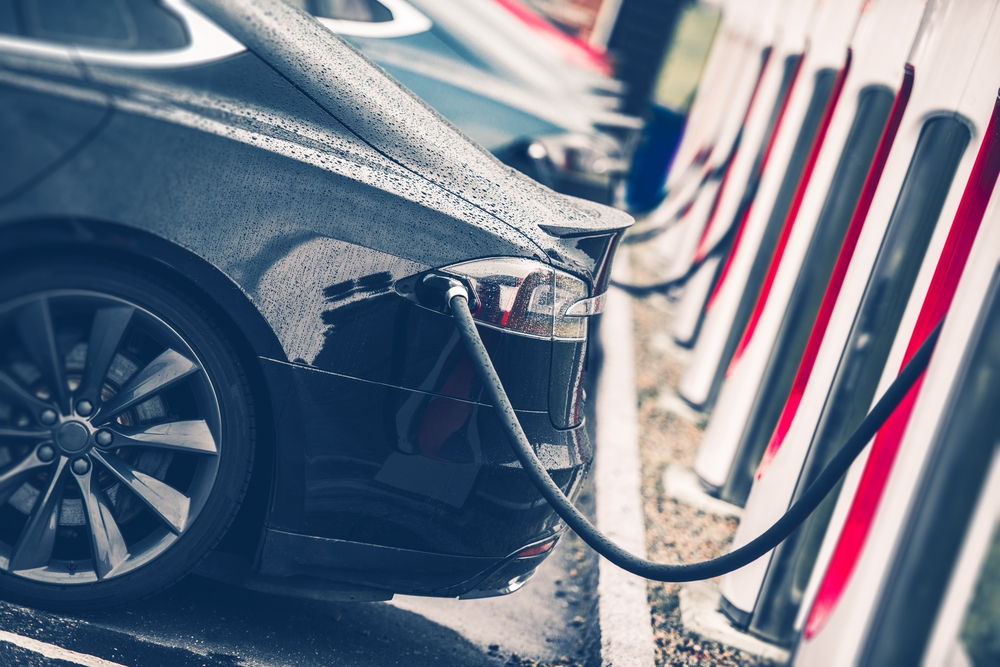 Four of the world's top car companies are undertaking an ambitious effort to increase adoption of electric vehicles.
Volkswagen, Ford's European division, Daimler's Mercedes, and BMW will launch a joint venture focused on developing a network of charging stations for these vehicles throughout Europe.
The proposed network would deliver a max charging rate of 350 kilowatts of power through a DC charging network, wrote Ars Technica. By contrast, Elon Musk's supercharging stations for the Tesla cars only deliver 120 kilowatts.
"A reliable, ultra-fast charging infrastructure is important for mass consumer adoption and has the potential to transform the possibilities for electric driving," said Ford's President & CEO Mark Fields in a statement. "Ford is committed to developing vehicles and technologies that make people's lives better, and this charging network will make it easier and more practical for consumers across Europe to own electrified vehicles."
The ultimate hope is that this endeavor compensates for some of the initial fears associated with purchasing electric cars, such as overcoming "range anxiety." This is where customers could be concerned with driving long distances and running out of power before reaching a charging port. An abundance of charging stations littered throughout Europe could alleviate that concern.
The Obama Administration announced a similar plan like this a few weeks ago where the U.S. Department of Transportation would designate 48 official electric vehicle routes on highways so drivers could find a recharging station every 50 miles.
However, it's unknown if the Trump administration will embrace these projects, according to Reuters.
Construction on this system is planned to start in 2017 with an initial goal of building an estimated 400 sites throughout the continent as long as certain jurisdictions grant approval. No specific financial details were disclosed regarding this project, but the participants encourage other auto companies to take part in this development.