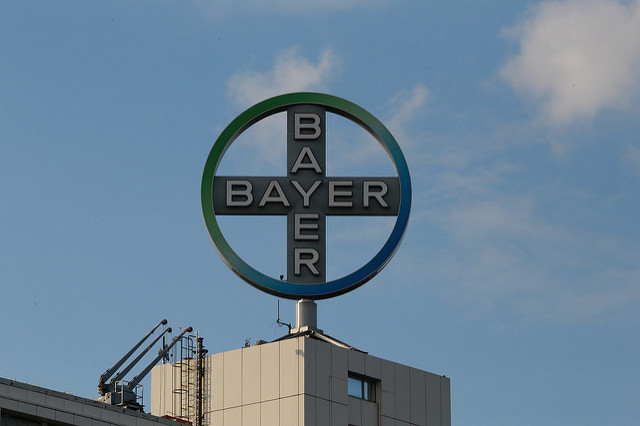 Healthcare and chemicals conglomerate Bayer in conjunction with Versant Ventures are investing up to $225 million in a startup called Bluerock Therapeutics in one of the largest Series A funding rounds ever recorded for a biotech venture.
Both organizations described BlueRock as a, "next-generation regenerative medicine company that plans to development best-in-class induced pluripotent stem cell (iPSC) therapies to cure a range of diseases using an industry leading platform," according to a joint statement.
The fledgling firm will initially focus on cardiovascular diseases and neurodegenerative disorders. One specific program mentioned in the announcement involved regenerating heart muscle in patients with chronic heart failure or who have had a heart attack.
"Accessing cell based therapies is part of Bayer's strategy. We are launching this enterprise to develop transformative and curative therapies for patients based on the latest stem cell technology," said Kemal Malik, a member of Bayer's board said in a statement.
The companies explain this funding will give BlueRock about four years of runway to advance its programs into the clinical phase.
The startup established a number of strategic partnerships in different parts of the world to help advance these goals.
Research and development operations will be based in Toronto, New York, and Boston. The manufacturing aspect of this plan will be handled through Toronto CCRM, a company that specializes in regenerative medicine technology.
Bayer and Versant's collaboration on this investment is part of a number of similar deals in the pharmaceutical industry where big companies start outsourcing research and development initiatives to startups and academic labs to help find new cures, wrote The Wall Street Journal (WSJ).
This decision is partly a result of patent expirations for a number of blockbuster drugs putting pressure on these corporations to quickly find new treatments.
An estimated 70 percent of the pharmaceutical industry's new sales came from drugs originally developed by small companies. It's a 40 percent increase from 1990, according to another WSJ report.