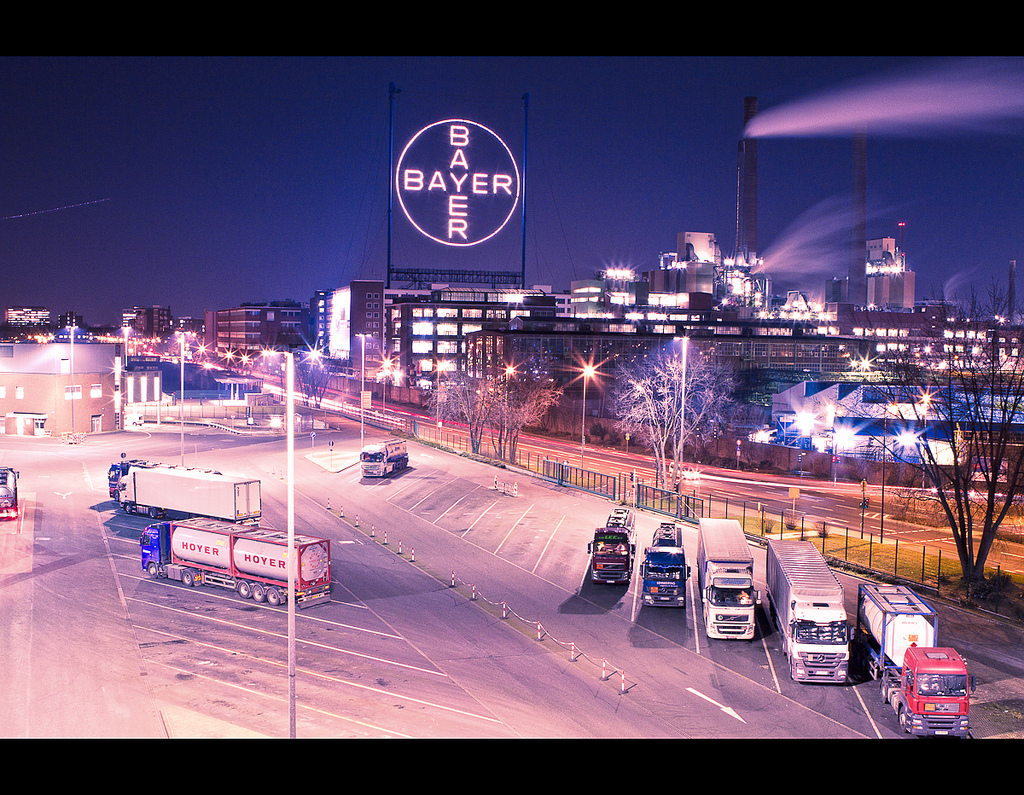 Last week, Bayer made a successful offer to acquire seeds company Monsanto in a deal worth $66 billion making it the largest all-cash corporate deal on record.
The combined company will control over a quarter of the world's market for seeds and pesticides making it a one-stop shop for farmers looking for seeds, crop chemicals, and computer-aided services.
Regulators and farmers are bound to give this proposed deal plenty of scrutiny, but the news made it seem uncertain as to what the fate of Bayer's pharmaceutical unit will be.
However, new details have emerged over the past few days providing some insight into what the German chemical and pharmaceutical giant has planned.
Boosting Blockbuster Drug Sale Projections
Some analysts were critical of Monsanto deal because they felt it could quash Bayer's promising pharmaceutical pipeline, reported FierceBiotech.
The article cited experts like Bernstein's Ronny Gal who wrote a note to his clients explaining that the merger presented a "lost opportunity" to have Bayer build out this pipeline because it won't have the cash to invest in crop science and pharmaceutical R&D at the same time.
However, Bayer CEO Werner Baumann attempted to dispel that notion on Monday by raising a slate of new growth and earnings projections.
Baumann raised combined sales estimates for five of Bayer's promising products from €7.5 billion to over €10 billion by having these products generate annual sales of an approximate 6 percent beginning in 2018. This group includes anticoagulant Xarelto, eye treatment Eylea, and cancer therapy Stivarga.
Drug candidates currently under development could also have strong sales potential. Baumann specifically cited six candidates including uterine fibroid therapy, vilaprisan, and diabetic kidney disease candidate fineronone as being able to bring an estimated €6 billion in sales.
"We are planning at least 20 product launches at Pharmaceuticals by the end of 2023," said Baumann in a statement referring to active substances and new indications for currently approved products.
Heightened Expectations for Other Health Units
Bayer's other health units also had their sales projections raised. The consumer health segment of the conglomerate is expected to increase annual average sales between 4 and 5 percent by 2018. Part of this plan will involve seeking regulatory approval that will grant certain products over-the-counter status for items that initially were only available with prescriptions.
Targeting other markets like Brazil, Russia, and China, will be another element of the strategy that could help the company grow the assets housed within this unit. Developing digital health offerings for customers is briefly mentioned in the statement, but it doesn't elaborate on what that will mean.
Also, Bayer recently gained FDA approval for a contraceptive device that can prevent pregnancy for up to five years, reported Reuters, adding to Bayer's slate of hormonal IUD's.
Selling Off Assets
Previous reports had said Bayer might sell off its animal health business to fund this pricey takeover, but another component of the conglomerate might instead be acquired.
Bayer's Dermatology unit has reportedly attracted interest from a number of suitors, who are sending over bids in the next few weeks. Dermatology assets owned by Bayer include Rosacea treatment Finacea and eczema therapy Desonate.
Teva Pharmaceuticals, Perrigo, Allergan, and Sun Pharmaceuticals are some of the contenders involved in this process. Talks are still in early stages, but Bayer could bring in more than 1 billion euros from selling off this part of the company, noted Bloomberg.