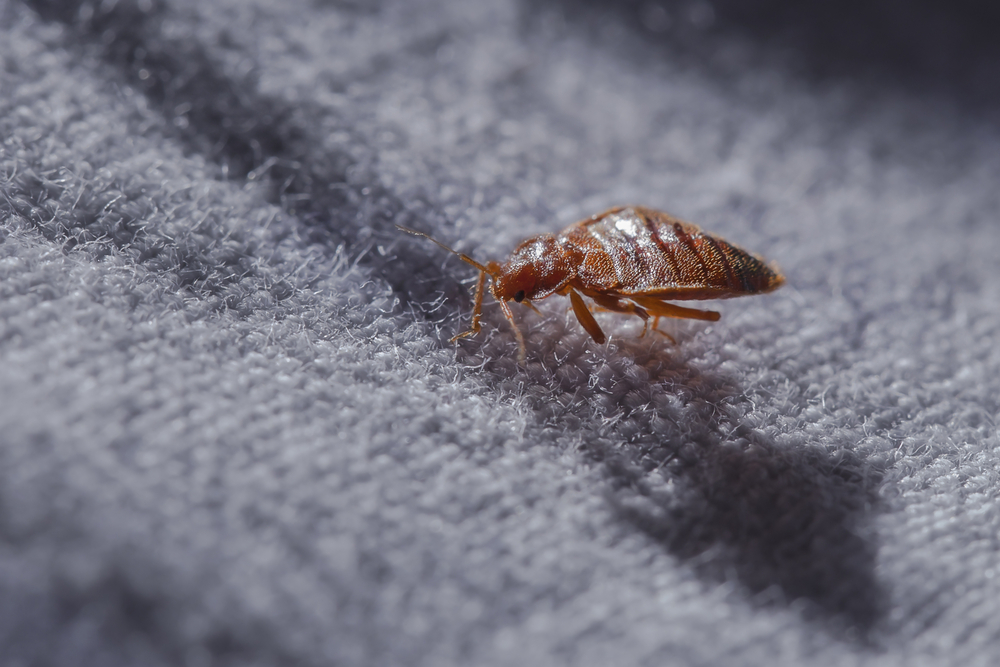 Every traveler's and homeowner's nightmare may soon be getting worse, as a new study discovers that bed bugs are becoming resistant to a pair of common insecticides.
Researchers from Purdue University have found that three out of 10 bed bug populations collected have shown a significant reduction in susceptibility to chlorfenapyr, and five of the populations developed reduced susceptibility to bifenthrin.
The common bed bug—Cimex lectularius—has already showed signs of significant resistance to deltamethrin and some other pyrethroid-class insecticides, contributing to its resurgence as an urban pest.
According to a 2015 Bugs Without Borders survey, 68 percent of pest management professionals identify bed bugs as the most difficult pest to control. However, there is still a gap in research as to how to examine potential resistance to bifenthrin or chlorfenapyr—a pyrrole-class insecticide.
"In the past, bed bugs have repeatedly shown the ability to develop resistance to products overly relied upon for their control," Ameya Gondhalekar, Ph.D., research assistant professor at Purdue's Center for Urban and Industrial Pest Management, said in a statement. "With these findings in mind and from an insecticide resistance management perspective, both bifenthrin and chlorfenapyr should be integrated with other methods used for bed bug elimination in order to preserve their efficacy in the long term."
The researchers tested 10 populations of bed bugs that were collected and contributed by pest management professionals and university researchers in Indiana, New Jersey, Ohio, Tennessee, Virginia and Washington D.C., and measured the percent of bed bugs killed within a week of exposure to insecticides.
They deemed populations in which 25 percent of the bed bugs survived to have reduced susceptibility to the insecticide, based on a statistical analysis performed in comparison to the susceptible laboratory population.
The researchers also found a correlation between chlorfenapyr and bifenthrin susceptibility among the bed bug populations, which they did not expect because the two insecticides work in different ways.
According to the study, the researchers first compared glass vial and liter paper bioassay methods for their utility in susceptibility monitoring. Statistical comparison of toxicity data between bioassay indicated that the vial assay was less confounded by assay substrate effects, requiring less insecticide, and was faster, especially for chlorfenapyr.
The researchers then used vial diagnostic concentrations for each insecticide, 10 laboratory-adapted field strains and Harlan lab-susceptible strain were screened for susceptibility to chlorfenapyr and bifenthrin.
According to Gondhalekar, further research is needed to understand why the bed bugs that are less susceptible can withstand exposure to these insecticides, particularly chlorfenapyr.
He also said adherence to integrated pest management practices will slow the further development of resistance.
"There is a plethora of research that has shown that if insecticides are integrated with additional control measures such as vacuuming, steam or heat, mattress encasements, traps, and desiccant dusts, effective bed bug control can be accomplished and theoretically this should reduce the risk of resistance build-up in populations," Gondhalekar said.
The study was published in the Journal of Economic Entomology.