Ever see The Naked Gun movie trilogy? There's a scene where Police Squad's resident scientist shows off his latest invention … an anti-graffiti wall that fights back when people spray-paint it. 
Now, San Francisco is experimenting with a similar type of technology to combat public urination. The
Public Works department
is coating several walls throughout the Bay City with a special kind of paint that repels pee.
Reports
 say that the Ultra-Ever Dry nanotechnology spray transforms into a super hydrophobic shield when applied to any surface; the liquid droplets bounce off the surface since they remain in an almost spherical state.  
Click the link below for a video: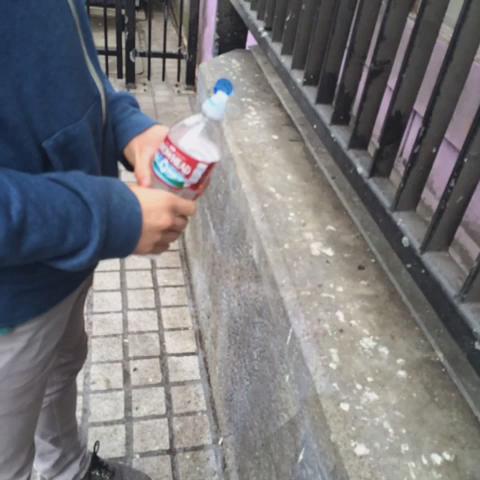 Testing out a new pee repellent that "pees back" to prevent public urination. pic.twitter.com/6eDJ4w9MWH

— SF Public Works (@sfpublicworks) July 23, 2015
The anti-pee technology has already been implemented in Hamburg, Germany, where local residents and merchants say they're tired of their streets smelling like a toilet. 
The Ultra Ever-Dry paint was first developed by Nissan, for the purpose of keeping cars clean and free of dirt.   
However, the technology does not come without controversy. Many Twitter users have suggested that it may be wiser, more cost-effective, and more compassionate to simply install more public restrooms around the city, especially given San Francisco's large homeless population. Over the past year San Francisco's Pit Stop Program has already established several public bathrooms – complete with attendants, used needle receptacles, and dog waste bins/bags — in various locations around the city.