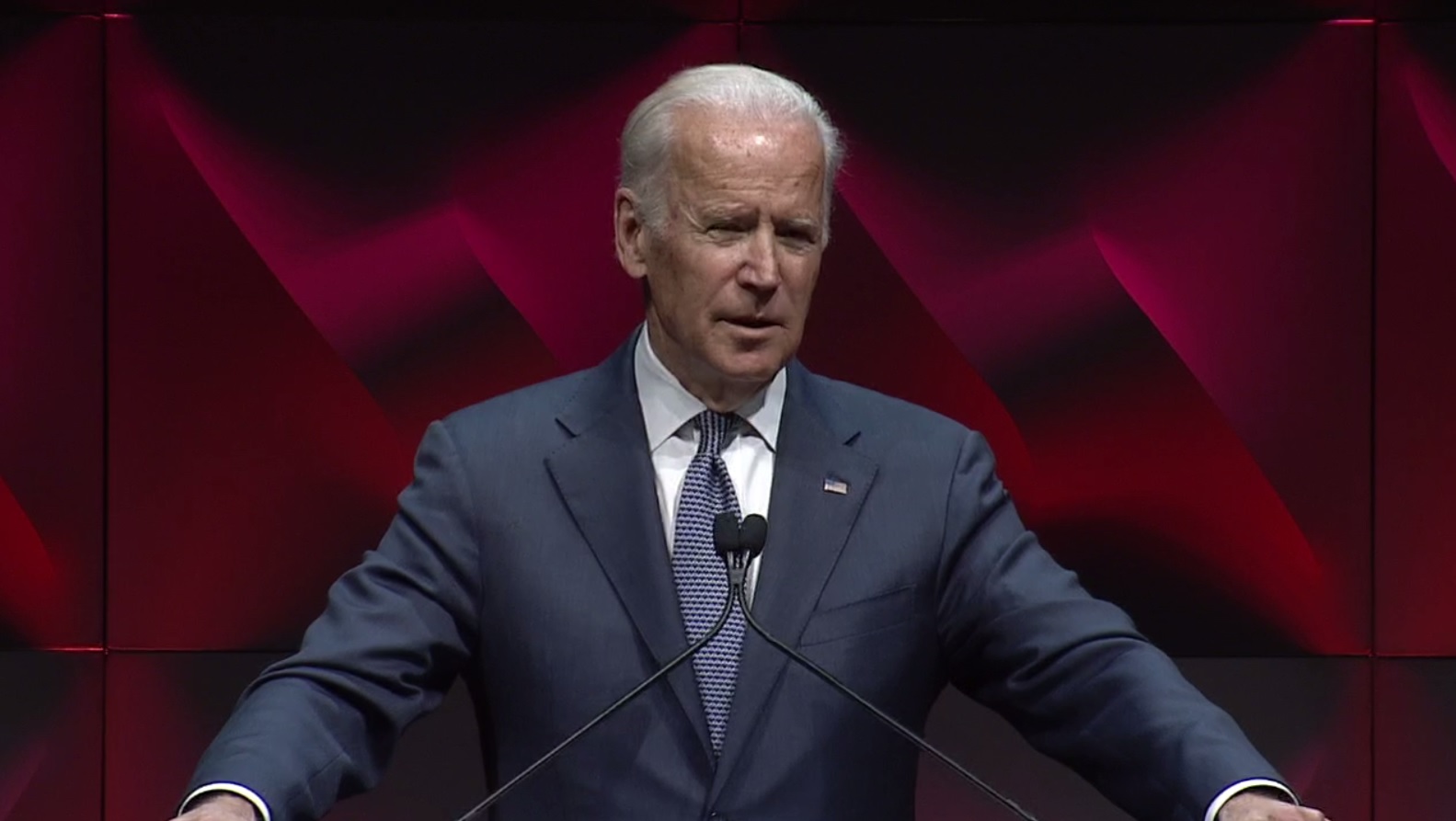 Former Vice President Joe Biden returned to the American Association for Cancer (AACR) annual meeting to deliver a progress report on the National Cancer Moonshot initiative launched in 2016.
Biden created this project after losing his oldest son to brain cancer. The program sought to find new ways to combat cancer through tactics like improving funding for research projects, creating new incentives to encourage the public and private sectors to work together, and developing new methods to strengthen data sharing between cancer centers and technology firms.
"For decades, we thought we could tackle cancer one discipline at a time," explained Biden, during his presentation.
Biden said the moonshot was about injecting the urgency of now into this fight against these diseases and changing the culture by coming up with new strategies by breaking down silos between different groups.
"We launched nearly 80 new actions to change the way we do things to get results for patients sooner," said Biden, remarking on the strong public support the initiative received from Silicon Valley, both Democrat and Republican politicians, and members of the medical research community.
Biden proceeded to list a few of the notable collaborations that were formed under this project while he was still in office.
The National Cancer Institute (NCI) created the Genomic Data Commons, which is an archive of cancer patient data using Amazon's powerful cloud computing software. Researchers accessed this information about 80 million times, said Biden. Another prominent partnership was formed with the Department of Veterans Affairs and the Department of Energy, who harnessed data to help improve treatments for veterans.
Furthermore, a number of prominent pharmaceutical companies agreed to contribute to a project called the Blood Profiling Atlas. This database hosts information like relevant clinical data, circulating tumor DNA, and exosome assays to help ambitious researchers create next-generation liquid biopsies, which are potentially game-changing tools that offer a less invasive way of diagnosing and treating cancer at a very early stage.
He brought up the proposed cuts President Trump would like to make for the National Institute of Health's (NIH) budget, calling them 'draconian' while adding that this would set the agency and the field of biomedical research back 15 years.
Biden wrapped up his talk with what was essentially a call-to-arms to the research community, offering to give them the support they need to combat cancer. He said there is hope because he can see the day where children can get vaccines for certain cancers or potentially find markers in people's blood that signify cancers before they spread or even develop.
The Cancer Moonshot has been renamed to the "Beau Biden Cancer Moonshot" in honor of his son. The project received $1.8 billion in funding after the passage of the 21st Century Act in December 2016.