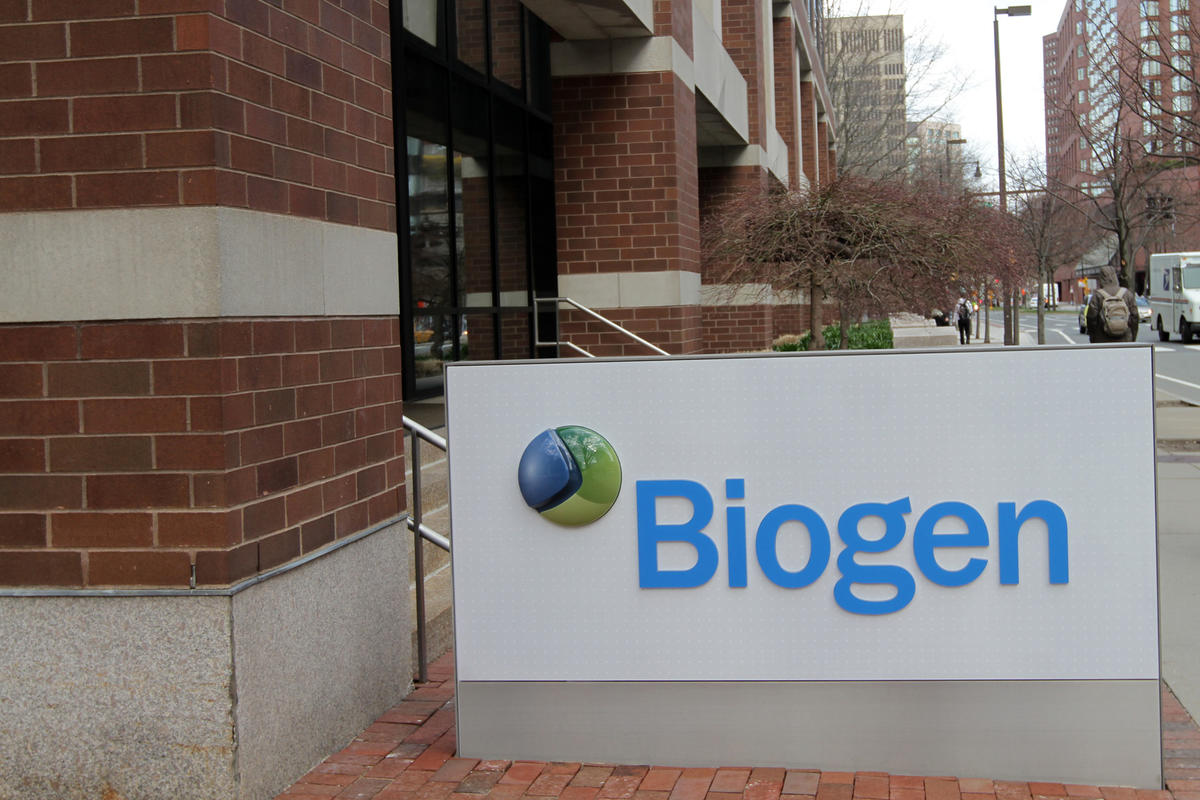 Biogen revealed new study results on Monday for three assets in its neurological drug pipeline at the annual American Academy of Neurology meeting taking place in Washington D.C.
The first announcement was for spinal muscular atrophy (SMA) treatment Spinraza (nusinersen), which received approval from the Food and Drug Administration back in December 2016.
SMA is a condition characterized by a loss of motor neurons in spinal cord and lower brain stem leading to severe and progressive muscular atrophy and weakness that is the most common genetic cause of death in infants. Spinraza is an antisense oligonucleotide injected into the fluid surrounding the spinal cord where it increases production of critical survival motor neuron proteins.
Investigators presented findings from a multicenter, randomized, double-blind, sham-procedure controlled phase 3 study called CHERISH assessing Spinraza's efficacy and safety profiles in children with later-onset SMA.
Researchers gave the drug to 126 non-ambulatory children 2 to 12 years old who had experienced the onset of SMA symptoms at greater than 6 months of age, according to the announcement.
Results from the 15 month trial indicated children who received Spinraza elicited a significant improvement in motor function based on the scores from the Hammersmith Functional Motor Scale Expanded score. This metric is designed to analyze motor function in children with SMA.
The children in the main group achieved a 3.9 improvement at the end of the investigation compared to a 1.0 point decline with the children who did not receive the treatment.
"In CHERISH, most children with later-onset SMA treated with SPINRAZA saw improvements in motor function and stabilization or slowing of disease progression," said Dr. Richard Finkel, chief of neurology, Nemours Children's Hospital, Orlando, Florida, in a statement. "As a physician who has spent 37 years treating children with SMA, it's incredibly encouraging to see some patients on SPINRAZA achieve milestones such as crawling and standing with assistance within the clinical trial. These kinds of clinically meaningful improvements are unprecedented and give new hope to individuals with SMA and their families."
Safety data was consistent with previous findings as well.
Tecfidera & Tysabri
The company also released new real-world data for both of its prized multiple sclerosis therapies.
Findings from both studies suggest improved outcomes for people living with relapsing multiple sclerosis (RMS) who take these drugs early in the course of the disease. RMS is the most common form of this condition characterized by clearly defined attacks of new or increasing neurologic symptoms followed by periods of partial or complete recovery.
Investigators used insurance claims data in the U.S. to compare the time to first relapse with patients taking Tecfidera compared to fingolimod or teriflunomide. An analysis had shown Biogen's drug was able to significantly reduce relapse risk by 30 percent in newly diagnosed patients and others previously treated with a disease modifying-therapy when compared to teriflunomide, but had comparable efficacy to fingolimod.
The study featuring Tysabri compared outcomes in treatment-naïve patients who began taking Tysabri shortly after the onset of MS symptoms to another group who initiated Tysabri therapy after experiencing MS symptoms over a long period of time.
Over the course of three years, the results had shown the likelihood of disability improvement was greater by 49.3 for patients treated with Tysabri within one year of MS symptom onset, per Biogen's announcement.
New Strategy
Biogen plans on continuing to focus on treatments for neurological conditions, but is searching for new sources of growth as sales for core products like its MS drugs start to slow, reported Bloomberg.
Roche's recent approval of Ocrevus will play a role in eroding Biogen's dominance since the rival product is the first drug approved to treat the primary progressive form of multiple sclerosis.
The hope is that the new Spinraza data could cushion the blow by getting the drug added to more coverage plans even though the company set the price tag for the drug at $125,000 per injection.
Biogen is also exploring new deals that could bolster its pipeline prospects. Last week, it agreed to pay Bristol-Myers Squibb an upfront payment of $300 million for a novel anti-tau drug.