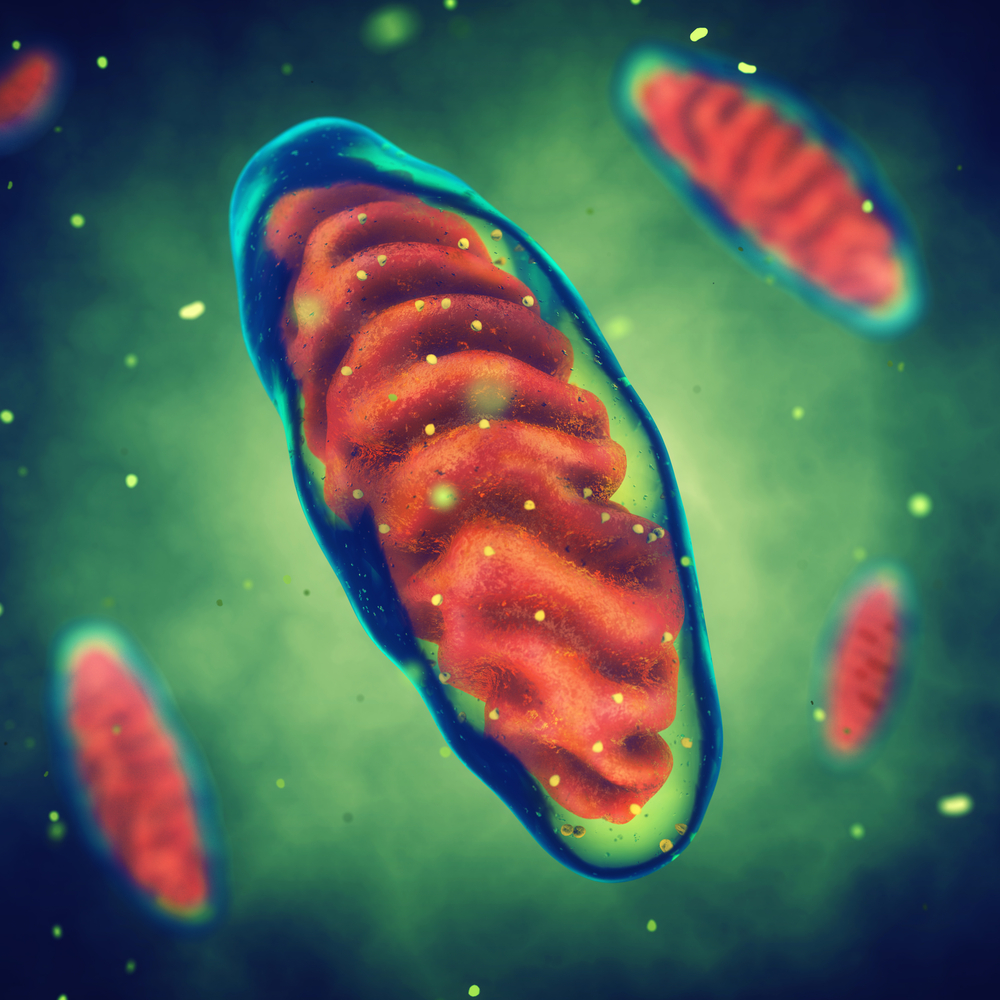 Chondrial Therapeutics, Inc., an emerging biotechnology company focused on the treatment of rare mitochondrial diseases, announced today that it has secured up to $22.6 million in Series A financing led by Deerfield Management and has appointed Carole Ben-Maimon, MD, as the company's president and chief executive officer. Concurrently, Chondrial announced the licensing of a novel investigational technology, CTI-1601, for the treatment of Friedreich's Ataxia from Indiana University Research and Technology Corp. (IURTC) and Wake Forest University Health Sciences. CTI-1601 was invented by R. Mark Payne, MD, professor of Pediatric Cardiology at Indiana University School of Medicine and director of the Translational Research Training Program of Indiana Clinical Translational Sciences Institute.
Chondrial plans to use the proceeds from its Series A financing to advance the development of CTI-1601 and to enhance its executive and management team as the company seeks to build a pipeline of product candidates focused on the treatment of rare mitochondrial diseases. The clinical development of CTI-1601, as well as Chondrial's ongoing research and development targeting rare mitochondrial diseases, will be conducted at the company's newly established laboratory at the Science Center in Philadelphia. Chondrial expects to file an Investigational New Drug (IND) application for CTI-1601 with the U.S. Food and Drug Administration (FDA) and, upon acceptance of the IND by the FDA, initiate Phase 1 clinical trials of the compound.
In conjunction with the financing, Chondrial has named Carole Ben-Maimon, MD, president and chief executive officer. Dr. Ben-Maimon brings to Chondrial more than 25 years of experience in research and development and biopharma management. Dr. Ben-Maimon joins Chondrial after serving as an advisor with Deerfield Management where she assisted in the evaluation of business and drug development plans in the brand and generic industry. Chondrial Therapeutics' co-founders, Dr. Payne and Steven Plump, both of whom were part of the Indianapolis team that conducted proof of concept research on CTI-1601, will remain with Chondrial, with Dr. Payne retaining the positions of chief scientific officer and board member, and Steven Plump serving in an executive advisory capacity. Additionally, Thomas Hamilton, a member of the Board of Directors at the Friedreich's Ataxia Research Alliance (FARA) and initial sole investor in Chondrial, has agreed to continue his role on Chondrial's Board.
Carole Ben-Maimon, MD, president and CEO of Chondrial Therapeutics, commented, "The $22.6 million Series A financing, combined with the licensing of CTI-1601, is a watershed moment for Chondrial. I believe the company is in prime position to advance a potentially groundbreaking therapeutic for patients with Friedreich's Ataxia and capitalize on a broader vision of targeting and treating rare, debilitating mitochondrial diseases. We are very appreciative of Deerfield Management, which led the financing and will be providing continuing strategic and operational support. Additionally, we look forward to working with the scientific community, the Friedreich's Ataxia Research Alliance, and the FDA to advance this important therapeutic."
William Slattery, a partner at Deerfield Management, stated, "Chondrial, supported by the outstanding institutions of Indiana University and Wake Forest Baptist Medical Center, combined with the collaboration with the Friedreich's Ataxia Research Alliance, creates an opportunity to develop treatments that could have potential wide-ranging benefits for patients. We are very excited to work with this outstanding team. I congratulate Dr. Ben-Maimon on her new position at Chondrial and look forward to Deerfield's ongoing support of Chondrial as the company advances CTI-1601 toward an IND and into the clinic."
Discovered by Dr. Payne while at Wake Forest Baptist Medical Center, CTI-1601 utilizes a carrier protein to deliver frataxin, the deficient protein in Friedreich's Ataxia, to the mitochondria where researchers believe it is processed to mature frataxin and becomes active in mitochondrial metabolism. Friedreich's Ataxia is a debilitating, life-shortening, degenerative neuromuscular disease that occurs in about 5,000 people in the United States, and about twice that number in Europe. The disease is caused by an abnormal gene, which is inherited in an autosomal recessive fashion and is responsible for the production of frataxin. People with Friedreich's Ataxia have very low levels of frataxin, which is active in the mitochondria and assists in energy production. Chondrial's premise in the research program is that by replacing the deficient protein the mitochondria will resume normal function, patients' symptoms may be minimized, and disease progression may be curtailed.
Dr. Payne remarked, "We have worked for the past 15 years to develop this investigational treatment for Friedreich's Ataxia patients, which I believe holds considerable promise. This work has been supported by the Friedreich's Ataxia Research Alliance, along with multiple national funding agencies. The investment from Deerfield represents a key validation of CTI-1601 and Chondrial's plan to bring the product into the clinic. I look forward to working closely with the highly experienced management team at Chondrial, as well as the team at Deerfield, to advance this technology and address additional opportunities to treat rare mitochondrial diseases."
The core technology is based on intellectual property owned by Wake Forest Baptist Medical Center and licensed through its commercialization arm, Wake Forest Innovations, to Chondrial. The Catalyst Fund – a $15 million technology development program of Wake Forest Innovations, that is managed by Pappas Capital in Durham, N.C., will also make an investment in the Series A round as a minority participant.
Jeff Brennan, vice president, technology development and commercialization, Wake Forest Innovations, stated, "These licensing and funding agreements reflect our mission to improve health through collaborative innovation. We are pleased to be a part of bringing this important discovery closer to positive patient outcomes. The Deerfield investment represents precisely the type of 'multiplier effect' we envisioned when creating the Catalyst Fund."
Katherine Moynihan, Ph.D., technology manager at IURTC, stated, "Dr. Payne's research into CTI-1601 is one example of the excellent work conducted at Indiana University, and we now welcome the opportunity to support Chondrial in the ongoing advancement of CTI-1601. Ultimately, our hope and the hope of all those involved is that this will one day lead to a treatment for Friedreich's Ataxia."
Jennifer Farmer, Executive Director, Friedreich's Ataxia Research Alliance (FARA), concluded, "The progress of CTI-1601 from discovery to its licensing to Chondrial is an important milestone in the collective effort to advance this novel and promising therapeutic approach to address the high unmet need for treatment for individuals with Friedreich's Ataxia. We congratulate Chondrial in this important step as a company and are excited by the prospects of advancing this technology toward the clinic and look forward to continued partnership and support for the program."