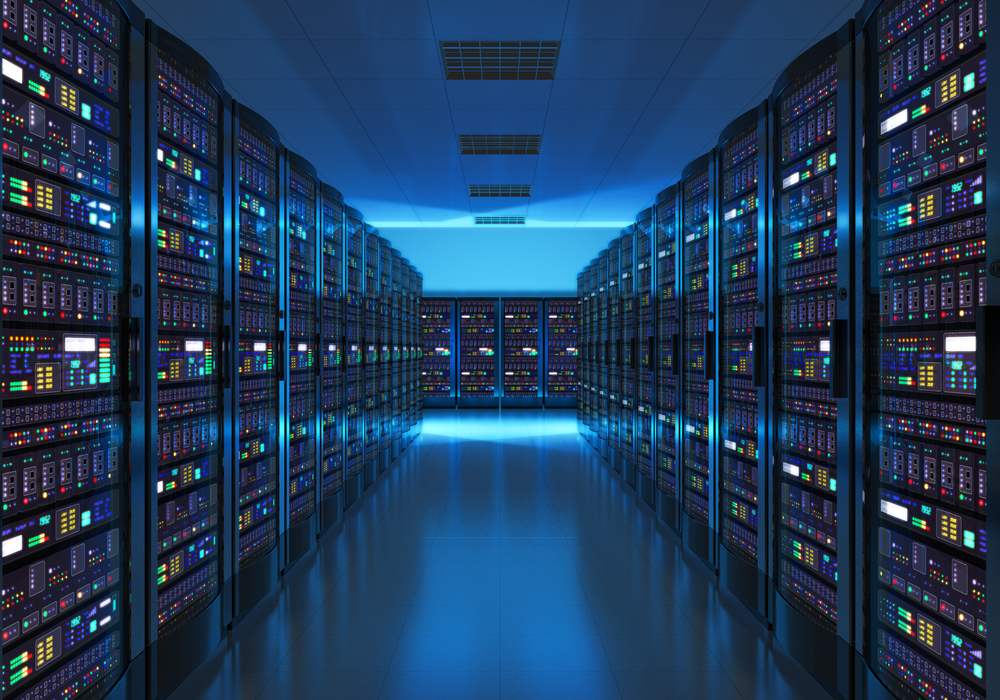 DataDirect Networks (DDN) announced a series of performance and reliability innovations across its storage appliances, aimed at meeting the growing demand for storage performance, simplicity and reliability at scale in a new era of data-centric computing. Infinite Memory Engine® (IME®) and Storage Fusion Architecture® (SFA®) product lines now feature significant new data protection and performance improvements that allow DDN customers to deploy a complete suite of storage services across even the most demanding emerging IoT, deep learning and technical HPC environments.
The center of gravity in the HPC and technical computing data center has shifted to data. A new generation of innovative storage solutions is needed to deal with new application requirements while taking maximum advantage of new storage media and increased media capacities. DDN's advances in flash-native caching and advanced data protection across block, file and object storage combine with enterprise-class support for parallel file systems to give users the performance, capacity and control they need to meet these new application requirements.
DDN's Infinite Memory Engine (IME) – Extreme Scale and Performance in a Small Footprint
DDN's IME flash-native data cache uniquely leverages NVMe to accelerate the performance of data-intensive application workflows. When combined with a parallel file system, like DDN's EXAScaler®, IME's latest release delivers the highest performance in the smallest possible footprint. Customers benefit from:
One-tenth the power consumption and one-tenth to one-three hundredth the space of disk-based parallel file systems with the same peak performance
Significantly lower cost per peak throughput
Flash-enabled transactional performance scaling to tens of millions of IOPS
Ability to scale performance and capacity independently
This magnitude of performance and efficiency in a small footprint enables simple system designs at performance levels that were simply not possible with drive-based systems. IME accelerates any application that is bottlenecked by traditional storage technologies. Because IME is platform-independent and application-transparent no code modifications are needed. An effective solution for both data-intensive, single workflow environments and shared, multi-workflow environments, advancements in the latest release of IME make it an ideal solution for enterprise and deep learning use cases as well as more traditional HPC workflows. New capabilities in DDN's latest release of IME include:
Choice of erasure coding options for improved data protection
Protection against compute node failure
Adds Ethernet to existing InfiniBand and Omni-Path support
Improved metadata performance
Support for the latest processor technologies (i.e. Intel Xeon Phi, Arm, and IBM Power)
New flash optimizations for full utilization of the latest media designs
Significantly Improved Data Protection Choices Across Block, File and Object Storage
Starting this year, DDN offers significantly improved data protection options across its entire product lines. All DDN product lines now feature advanced erasure coding or de-clustered RAID options that provide unmatched data availability, significantly reduced rebuild time, and orders of magnitude improvements in mean-time-to-data-loss (MTDL). New innovations include an industry-leading erasure coding option for the IME scale-out flash product line that eliminates read-modified-writes, the industry's widest selection of erasure coding options for object storage with Extended Object Assure (XOA) in WOS, and a fundamental overhaul of data protection in DDN's award winning SFA platform. Specific customer benefits include:
Industry leading variety of data protection choices
Significantly reduced rebuild rates of up to 4 minutes per TB for scale-out SSD storage (i.e. IME erasure coding)
Lower latency random IO
Unique sequential read and write performance enhancements for block-level de-cluster RAID.
Enterprise Lustre Support
In addition to IME improvements and advanced erasure coding across product lines, DDN has stepped up support for its EXAScaler Enterprise Lustre* distribution to include support for Lustre on ZFS and software-only EXAScaler installations. DDN already supports the largest and most diverse Lustre file system user base in the industry. DDN expertise, feature development, tools, integrations and robust support make Lustre simpler to deploy, scale and manage, and more productive in both traditional HPC and high performance commercial environments. DDN is currently working with the Lustre community on significant, near-term features for performance, availability and management in its next release.
"DDN is dedicated to advancing technical computing at scale, pushing the limits of the latest technology in every possible way for the benefit of our customers," said Robert Triendl, SVP for sales, marketing and field services. "With the advent of inexpensive flash devices and the increased focus on data in technical computing and machine learning workflows, storage architectures are undergoing a fundamental transition. The advanced features in our latest product releases constitute a significant step forward – delivering competitive advantage and reduced time to results for our customers as they transition to next generation architectures."