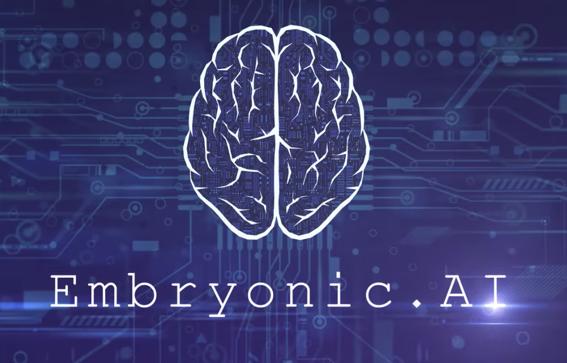 Insilico Medicine, a Baltimore-based next-generation artificial intelligence company specializing in the application of deep learning for drug discovery announced the publication of a new peer-reviewed research paper titled "Use of deep neural network ensembles to identify embryonic-fetal transition markers: repression of COX7A1 in embryonic and cancer cells" in Oncotarget. The paper is a culmination of a collaboration, which started in 2015 with the first applications of deep neural networks (DNNs) to the gene expression data from the highly-controlled and standardized experiments performed by BioTime. Scientists at BioTime started with the cells from several embryonic stem cell lines and differentiated them into the many fully-differentiated cells collecting samples and analyzing the gene expression data during the many stages of differentiation.
"At Biotime and AgeX we aspire to use the most cutting-edge technologies to study aging and regeneration. We contracted Insilico Medicine to develop a deep learning systems for analyzing the differentiation state of the samples before this technology became widely popular. We also developed methods to derive biologically-relevant information from these systems, identified most interesting genes and performed additional experimental validation. It is rare to find genes whose abnormal expression is observed in so many diverse cancer types such as those of the breast, lung, kidney, bone, and muscle," said Michael D. West, Ph.D., CEO of AgeX.
Some of the genes involved in embryonic to fetal transition process displayed a rare profile of being nearly universally dysregulated in diverse types of cancer. One of the most important genes highlighted using the feature importance analysis was COX7A1. The discoveries may lead to novel strategies to induced tissue regeneration as well as treat and diagnose cancer. A short video describing the discovery and AgeX's commercial plans is available for viewing at http://www.agexinc.com.
"We are very happy to be collaborating with AgeX on the applications of AI to regenerative medicine. One of the main challenges with deep learning in biomedicine is experimental validation and the need of expert interpretation which sometimes takes a lot of time. The techniques we used in 2015 could make headlines but with BioTimes highly-diligent scientists we took the time to get the biology right. We hope to use this experience to develop better AI to make humans do more, live longer and feel better", said Alex Zhavoronkov, PhD, CEO of Insilico Medicine, Inc.
Insilico Medicine is scheduled to present its research in the applications of AI to drug discovery and biomarker development at over 30 conferences in 2018. Alex Zhavoronkov will speak and panel at the AI in Pharma Reception organized by another leading AI company, Atomwise and at the WuXi Global Forum 2018 during the JP Morgan Healthcare conference in San Francisco 8-10 of January. During the conference Insilico will also present a live demo of its blockchain- and AI- enabled system for returning the control over the life data back to the individuals called Longenesis.