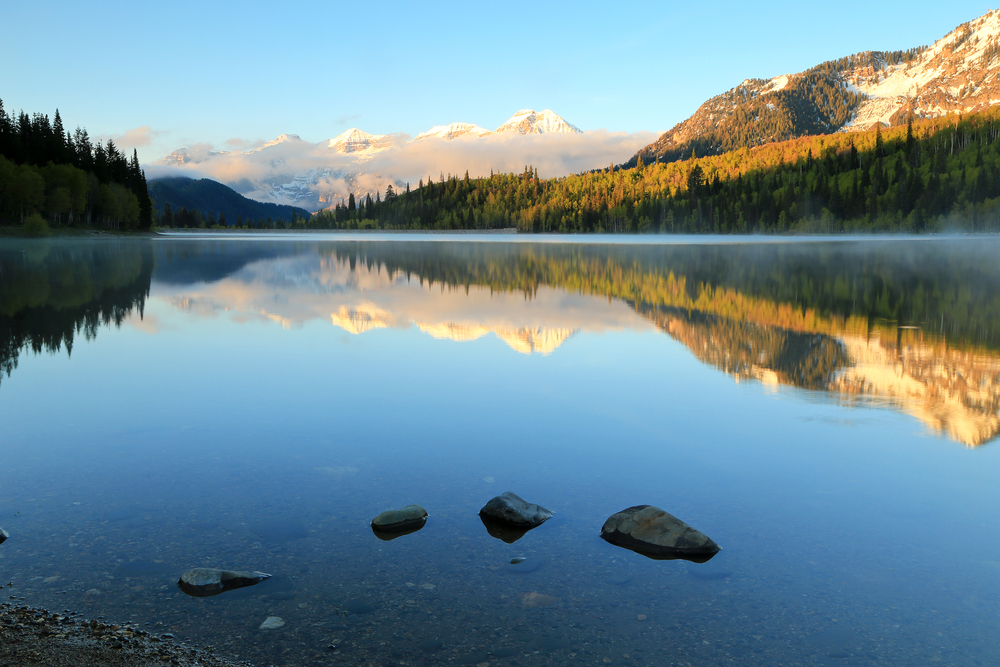 Energy harvested through lakes and reservoirs might be able to power the majority of the country, according to a new study.
Researchers from Columbia University have evaluated evaporation as a renewable energy source and found that U.S. lakes and reservoirs could potentially generate 325 gigawatts of power, nearly 70 percent of what the country currently produces.
"We have the technology to harness energy from wind, water and the sun but evaporation is just as powerful," Ozgur Sahin, a biophysicist at Columbia and the study's senior author, said in a statement. "We can now put a number on its potential."
Sahin previously developed the Evaporation Engine, a machine that controls humidity with a shutter that opens and closes, prompting bacterial spores to expand and contract. The spores' contractions are transferred to a generator that produces electricity.
In the recent study, the researchers set out to test how much power they could theoretically produce through this process. To test the potential to harvest energy through evaporations the researchers limited their calculations to the U.S., where weather station data is readily accessible. They also excluded prime locations including farmland, rivers, the Great Lakes and coastlines to limit errors associated with modeling more complex interactions.
Generating power through evaporation is beneficial because unlike solar or wind power, it can be produced only when needed and does not require expensive batteries.
"Evaporation comes with a natural battery," study lead author, Ahmet-Hamdi Cavusoglu, a graduate student at Columbia, said in a statement. "You can make it your main source of power and draw on solar and wind when they're available."
The new technology can also help save water. The researchers estimated that half of the water that evaporates naturally from lakes or reservoirs into the atmosphere could be preserved during the energy-harvesting process and that they can save about 25 trillion gallons a year—about one-fifth of the water Americans consume.