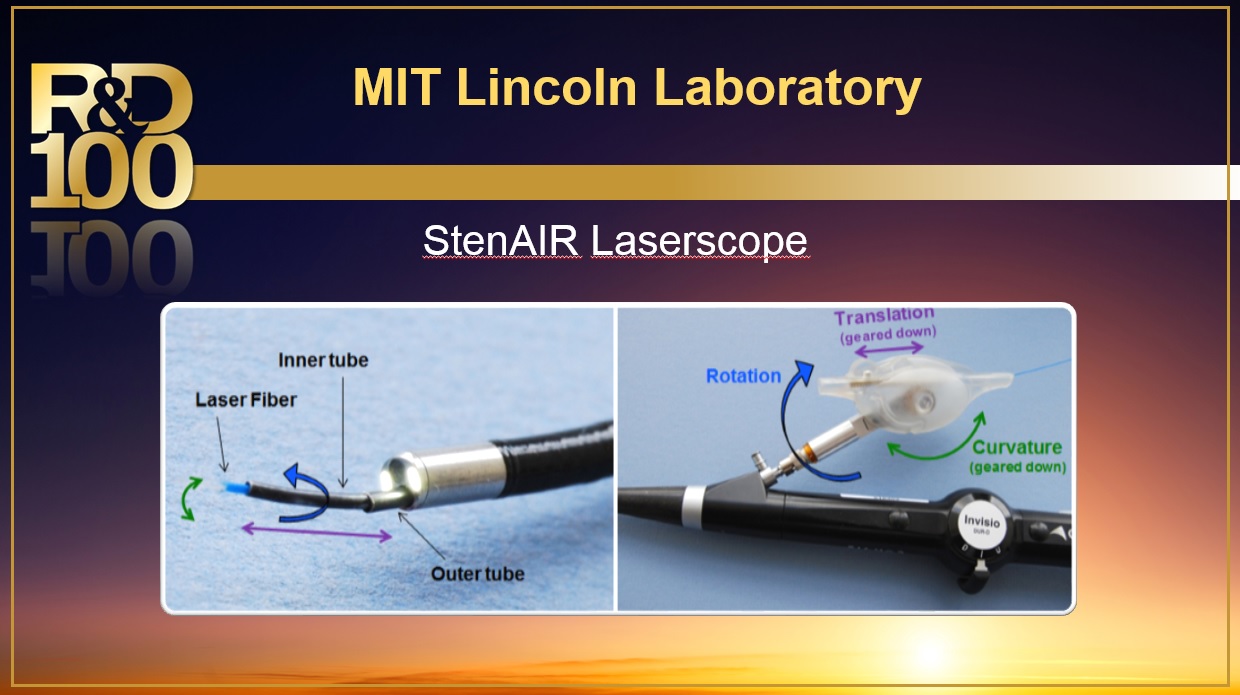 Half a million Americans suffer from spinal disorders from the normal degenerative aging process.
Lower back pain/extremity numbness is frequently caused by the degenerative condition known as lumbar spinal stenosis: the narrowing of the spinal canal caused by the overgrowth of ligamentum flavum.
StenAIR Laserscope, which won a 2016 R&D 100 award, can be used to treat this ailment and significantly reduce surgical cost, hospital stays and patient recovery. Through use of the StenAIR, the surgeon can perform a procedure with no destruction to the surrounding bone and back muscle via an outpatient procedure instead of open-back surgery. It allows the surgeon to perform very precise endoscopic surgery within the spinal canal via a naturally existing access port near the base of the sacrum. The most immediate application of this technology is to treat spinal stenosis as an outpatient procedure. Other surgeries requiring the precise removal of material within the spinal canal will also benefit from this technology.
Each year for more than 50 years, R&D Magazine has honored the 100 best innovations in research and development. We are currently accepting applications for the 2017 R&D 100 Awards. Innovators with an exceptional product developed between January 1, 2016 and March 31, 2017 should apply. Submissions close April 14, 2017
For information on the 55th Annual R&D 100 Awards and to enter visit http://www.rd100conference.com