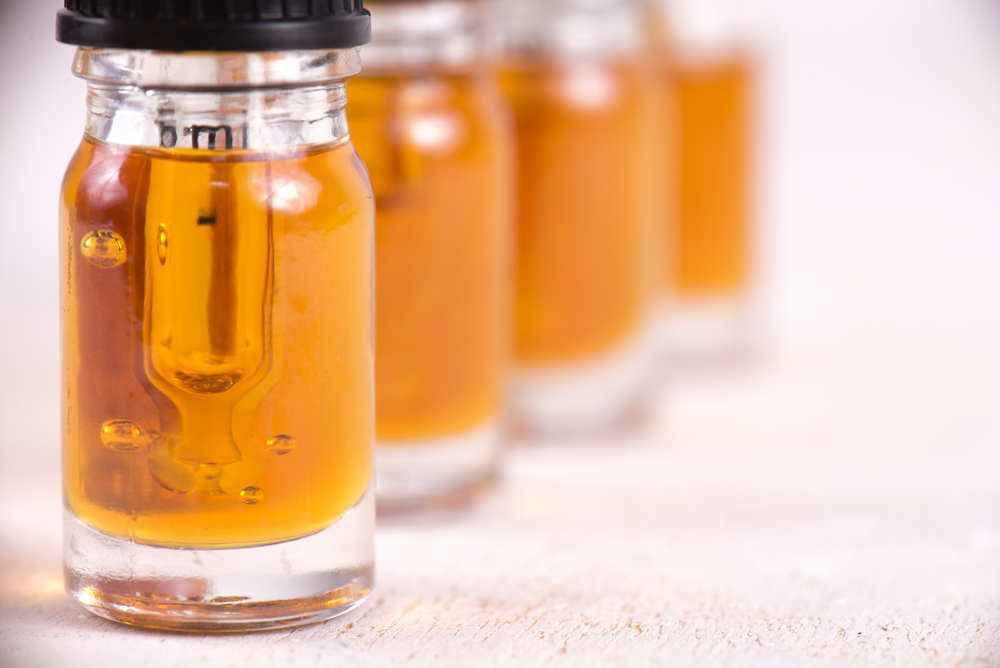 A purified form of cannabidiol (CBD) is now available in the U.S. to treat a pair of rare, severe forms of epilepsy for patients two years of age and older, representing the first U.S. Food and Drug Administration (FDA)-approved plant-derived CBD medicine available in the U.S.
GW Pharmaceuticals has made Epidolex available as an oral solution to treat Lennox-Gastaut syndrome (LGS) or Dravet syndrome that usually develops in children between three and five.
The drug was first approved by the FDA in June 2018 as a scheduled I drug. Schedule I drugs, substances, or chemicals are defined as drugs with no currently accepted medical use and a high potential for abuse. It was reclassified as a Schedule V substance—a drug with low potential for abuse—by the U.S. Department of Justice in September, a move that opened up its use significantly in the U.S.
"We are delighted to announce that EPIDIOLEX is now available by physician prescription as a new treatment option for patients with LGS and Dravet syndrome, two of the most difficult-to-treat forms of childhood-onset epilepsy," Justin Gover, Chief Executive Officer of GW Pharmaceuticals, said in a statement. "Because these patients have historically not responded well to available seizure medications, there has been a dire need for new therapies that aim to reduce the frequency and impact of seizures.
"We are committed to ensuring that these patients can access this novel cannabinoid medicine that has been thoroughly studied in clinical trials, manufactured to assure quality and consistency, and is eligible to be covered by insurance for appropriate patients," he added.
The new form of CBD, which is one of more than 80 active chemicals in marijuana, will provide new treatment options for patients in a reliable dosage form and through a reproducible route of delivery, ensuring that patients derive the anticipated benefits.
"This is an important medical advance," FDA commissioner Scott Gottlieb, MD, said in a statement. "But it's also important to note that this is not an approval of marijuana or all of its components.
"This is the approval of one specific CBD medication for a specific use," he added. "And it was based on well-controlled clinical trials evaluating the use of this compound in the treatment of a specific condition."
The new form of CBD underwent a rigorous clinical development program, as well as a careful review through the FDA's drug approval process prior to its eventual approval.
"This process also includes a review of the purity of a new drug and manufacturing controls," Gottlieb said. "Before a high-quality drug can be developed, evaluated, and eventually approved by the FDA; it's critical that the necessary work is done to identify drugs of potential medical benefit and conduct rigorous scientific research through adequate and well-controlled clinical trials."
The EPIDIOLEX clinical development program included three randomized, controlled Phase 3 clinical trials and an open-label extension study. The most common adverse reactions that occurred in EPIDIOLEX-treated patients were somnolence, decreased appetite, diarrhea, transaminase elevations, fatigue, malaise, and asthenia, rashes, insomnia, sleep disorders and poor quality of sleep, and infections.
CBD products have been marketed in several different forms, including as oils, drops, capsules, syrups, teas and topical lotions and creams. While these products have been claimed to treat or cure serious diseases like cancer, there is currently no scientific evidence to back those claims up.
In recent years marijuana and its components has become popular in therapies for a number of diseases and disorders including cancer, multiple sclerosis, post-traumatic stress disorder and anxiety. While still federally classified as a Schedule I compound, extensive research continues to prove that the plant and its components are safe and effective as a treatment for medical disorders.
"Drugs derived from marijuana also are eligible for several programs that are intended to facilitate and expedite development and review of new drugs that address unmet medical needs in the treatment of serious or life-threatening conditions," Gottlieb said. "Much of the work we've done to encourage research in this area has led to the approval action we took today."