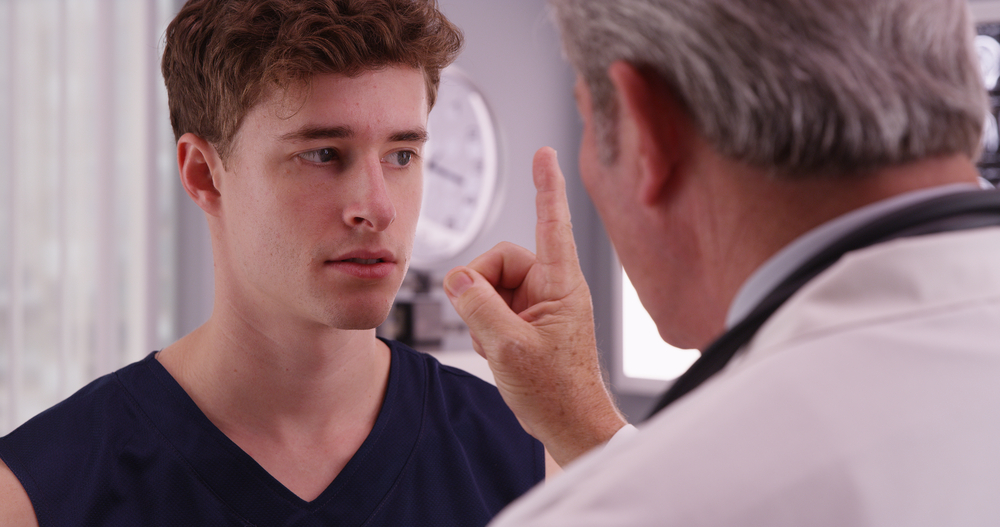 For the first time ever, researchers have discovered chronic traumatic encephalopathy (CTE) in the brain of a patient with no known history of brain injury or concussion.
Researchers at Toronto Western Hospital's Canadian Concussion Centre (CCC) have discovered the presence of CTE in the brain of a deceased 45-year old male patient with a seven-year history of clinically diagnosed amyotrophic lateral sclerosi (ALS) and motor neuron disease but no history of head trauma or any participation in activities associated with risk of concussion, according to the family.
"The finding of CTE in an individual who not only had no known head trauma but also showed no signs of dementia or cognitive impairment and was high functioning mentally until his death, highlights that the cause of CTE might be more complex than we assume," Dr. Lili-Naz Hazrati, M.D., Ph.D., a neuropathologist with the CCC research team who conducted the autopsy, said in a statement.
"So far we have only seen this neurodegenerative disease in the brains of people with history of brain injury or multiple concussions and we are not questioning that a relationship may exist between repetitive head trauma and brain degeneration," she added. "But at this point in time we have more questions than answers about the definitive causes of CTE and findings like these give us new directions to pursue and investigate."
CTE is a neurodegenerative disease characterized by neurocognitive decline and abnormal neuronal and glial deposition of hyperphosphorylated-tau in a pattern distinct from other tauopathies.
According to the study, these changes are hypothesized to occur following repeated mild traumatic brain injury, prior to this recent example of CTE in an individual without a history of brain injuries.
Dr. Charles Tator, director of the CCC and a co-author of the case study, explained why the discovery was so atypical.
"Finding CTE in a patient without a history of concussion is an interesting development that opens up our understanding of this disease," Tator said in a statement. "As researchers, we need to go where the evidence takes us and it now seems possible that CTE affects a wider range of people.
"The more we know about this disease, the more likely we'll be able to figure out how to treat it and perhaps eventually prevent it," he added.
Brain autopsies of cases where individuals reported suffering multiple concussions have yielded a wide range of results, including no neuropathological changes in the brain, the presence of CTE alone, the presence of CTE and another neurodegenerative disease or a non-CTE neurodegenerative disease only.
The majority of brains studied by the CCC and other centers have come from donations made as a result of concern over symptoms—usually of unexplained cognitive impairment—displayed while the individual was alive, though not all of these cases resulted in findings of CTE tauopathy in the brain.
The referral of brains of symptomatic individuals who have a history of concussions increases the chances that some form of brain degeneration would be present, which has the potential to create a sample that isn't representative of the overall population.
"Obviously brain trauma and repetitive brain trauma can result in cognitive impairment and possibly contribute to a neurodegenerative disease," Hazrati said. "But since we've seen cases of brains that experienced multiple concussions but don't have CTE and now a brain with CTE but absence of any head trauma, there is indication that we should be cautious about labelling trauma as the only possible cause of CTE because it looks to be more complicated than that."
In recent years there has been a push to learn more about CTE, particularly on all levels of football where the fear is that the sport is causing severe cases of CTE in players. There currently is no way to detect CTE in a living patient, as the only we to confirm CTE is during an autopsy.
Dr. Bennet Omalu, the first to discover CTE and the subject of a major motion picture starring Will Smith, is currently examining methods to detect CTE in living patients.