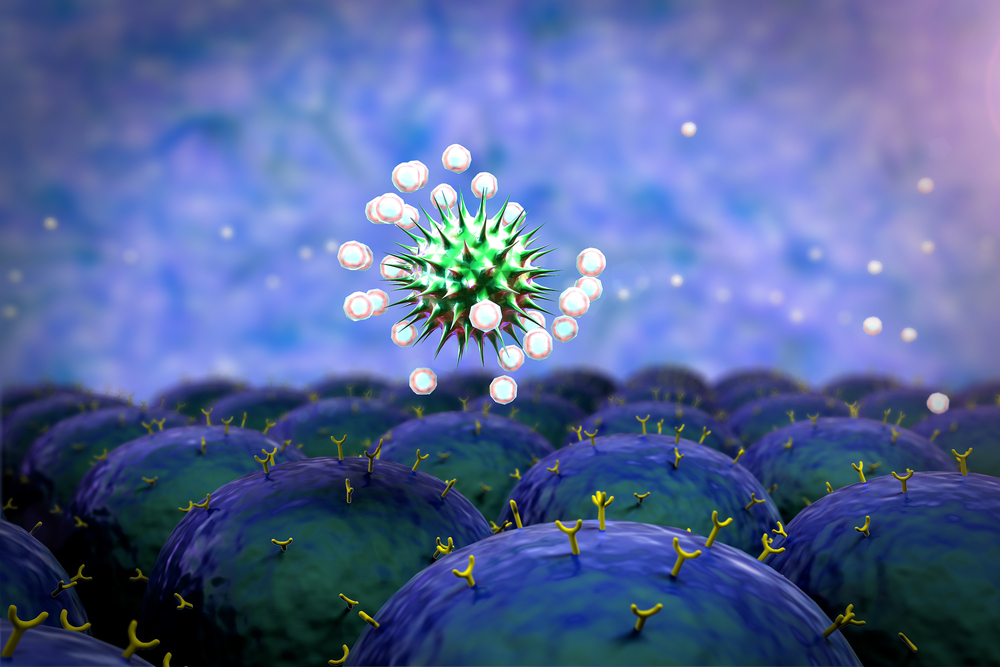 FLX Bio, Inc., a biopharmaceutical company focused on the discovery and development of oral small-molecule drugs to activate the immune system against cancer, today announced the completion of a $60 million Series C private financing. The financing included new investments from GV (formerly Google Ventures) and other undisclosed investors as well as existing investors including The Column Group, Kleiner Perkins, Topspin Partners and Celgene Corporation.
"With a discerning syndicate of investors committed to our science, our strategy and our team, we look forward to using the proceeds of this Series C financing to advance our robust pipeline of small molecule immuno-oncology compounds focused on regulatory T cell and tumor myeloid cell modulation," said Brian Wong, M.D., Ph.D., President and CEO. "In addition to initiating Phase 1 testing for our lead molecule FLX475, a highly potent and selective oral CCR4 antagonist for the treatment of cancer, we intend to select a clinical candidate targeting USP7 and continue advancement of our GCN2 program, with all three programs representing differentiated and important mechanisms to stimulate an immune response within the tumor microenvironment."
Initiation of Phase 1 Clinical Study of FLX475, CCR4 Antagonist
In addition to announcing its financing, FLX Bio recently dosed its first subject in a Phase 1 clinical trial for FLX475, a best-in-class, oral small molecule antagonist of CCR4. The company's strategy is to accelerate early clinical development in cancer patients by first rapidly obtaining pharmacokinetic, pharmacodynamic, and preliminary safety data in healthy volunteers. Findings from the healthy volunteer study will enable a more focused and efficient Phase 1 study in cancer patients, potentially resulting in faster achievement of clinical proof of concept.
"We are pleased to move our lead program forward into the clinic," commented Bill Ho, M.D., Ph.D., Chief Medical Officer of FLX Bio. "Regulatory T cells are highly potent suppressors of the adaptive immune response and their presence in most tumors are correlated with a poor prognosis. With very few agents in development selectively inhibiting these cells, we believe targeting CCR4 represents a differentiated and exceptionally promising approach to treating cancer."
About FLX475
FLX475 is a best-in-class oral, small molecule antagonist of CCR4. In preclinical studies, FLX475 inhibited tumor growth and increased tumor regression as a single agent. In addition, FLX475 enhanced the antitumor effects of various checkpoint inhibitors including anti-PD-L1 and anti-CTLA4 antibodies as well as immune agonists such as anti-4-1BB. FLX475 also has the potential to enhance cell-based immunotherapies such as CAR-T and cancer vaccines. Unlike antibodies to CCR4, FLX475 selectively blocks the recruitment of regulatory T cells to the tumor site, and does not deplete cells beneficial to an anti-tumor response or regulatory T cells in healthy tissue such as blood, spleen and skin cells. In addition to the study ongoing in healthy volunteers, FLX Bio intends to initiate a clinical trial of FLX475 alone and in combination with a checkpoint inhibitor in oncology patients in 2018.
About USP7
Ubiquitin specific protease 7 (USP7) plays a key role in two important cancer pathways: it promotes the formation and function of regulatory T cells by deubiquitinating and stabilizing FOXP3; and it maintains low levels of p53, a prevalent tumor suppressor protein, thereby allowing the tumor to grow unchecked. USP7 is an enzyme that removes a tag called ubiquitin from proteins and stabilizes the expression of those proteins in the cell. USP7 stabilizes a regulatory protein called FOXP3 found within regulatory T cells, and promotes the number and activity of regulatory T cells. In addition, USP7 stabilizes MDM2, causing p53 levels go down, thus allowing cancer cells to proliferate. A USP7 inhibitor elicits two beneficial effects – increased immune system response to the tumor and enhanced tumor suppression by p53. FLX Bio expects to select a clinical candidate in late 2018.
About GCN2
GCN2 is a myeloid-derived suppressor cell (MDSC) target that works downstream of IDO and arginase. GCN2 inhibition has the potential for superior efficacy as it can reverse immune-suppression caused by depletion of both tryptophan and arginine. We are developing orally-bioavailable, highly-selective GCN2 inhibitors that stimulate an immune response by limiting myeloid derived suppressor cell functions as well as encouraging effector T cell proliferation in the amino acid-deprived tumor microenvironment.