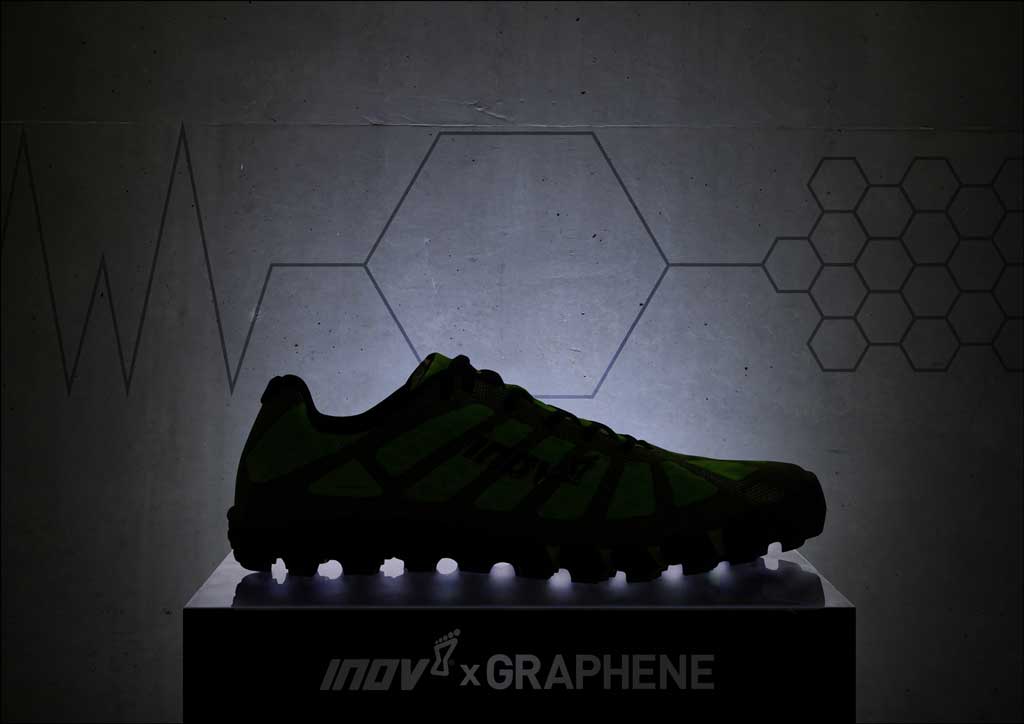 Athletes may soon be turning to graphene to get an edge on their opponents.
Inov-8, a British sportswear company has partnered with The University of Manchester to produce new running and fitness shoes that incorporates graphene into their design that make the rubber outsoles stronger, more stretchable and more resistant to wear.
"Off-road runners and fitness athletes live at the sporting extreme and need the stickiest outsole grip possible to optimize their performance, be that when running on wet trails or working out in sweaty gyms," Michael Price, inov-8 product and marketing director, said in a statement. "For too long, they have had to compromise this need for grip with the knowledge that such rubber wears down quickly.
"Now, utilizing the groundbreaking properties of graphene, there is no compromise," he added. "The new rubber we have developed with the National Graphene Institute at The University of Manchester allows us to smash the limits of grip."
Aravind Vijayaraghavan, Ph.D., a Reader in Nanomaterials at The University of Manchester, explained why graphene was selected for the shoes.
"Despite being the thinnest material in the world, graphene is also the strongest, and is 200 times stronger than steel," he said in a statement. "It's also extraordinarily flexible, and can be bent, twisted, folded and stretched without incurring any damage.
"When added to the rubber used in inov-8's G-Series shoes, graphene imparts all its properties, including its strength," he added.
The graphene enables the rubber to flex and grip to all surfaces more effectively without wearing down quickly.
The first graphene-based shoe is expected to hit the market in 2018.
"Our lightweight G-Series shoes deliver a combination of traction, stretch and durability never seen before in sports footwear," Price said. "2018 will be the year of the world's toughest grip."
The initial collaboration, part-funded through the EPSRC Impact Acceleration Account, has already delivered sector leading innovation for inov-8. The continued partnership, supported by the Innovate UK KTP programme, aims to transform the sports footwear sector through future inov-8 innovation.
Graphene was first isolated in 2004 by professors Andre Geim and Kostya Novoselov at The University of Manchester.
The scientists were awarded the Nobel Prize for physics in 2010 and the team at The University of Manchester has since pioneered projects into graphene-enhanced sports cars, medical devices and airplanes.