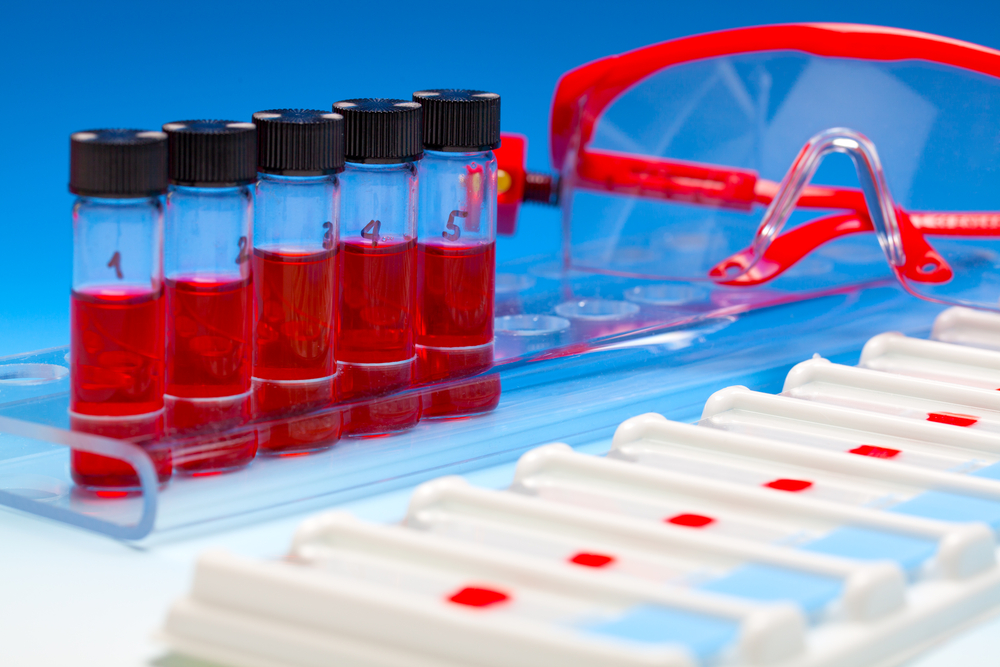 Guardant Health, the world leader in comprehensive liquid biopsies, announced an ambitious goal to sequence the tumor DNA of more than 1 million cancer patients within five years. Guardant Health expects the data from the Guardant 1 Million effort to fuel fundamental advancements across the continuum of cancer care, and accelerate the development of blood-based tests for early cancer detection.
"We believe that conquering cancer is at its core a big-data problem, and researchers have been data starved," said Helmy Eltoukhy, Guardant Health Co-Founder and CEO. "Our launch of the world's first commercial comprehensive liquid biopsy sparked a boom in cancer data acquisition. Every physician who orders one of our tests and every patient whose tumor DNA we sequence add to this larger mission by improving our understanding of this complex disease. With this ambitious five-year effort, we intend to accelerate this progress and provide a much-needed infusion of data into the field."
Guardant Health has secured $360 million in new funding that will help it reach its goal of sequencing 1 million cancer patients faster than any previous initiative or clinical trial. A SoftBank Group subsidiary is the lead investor, with participation from certain funds and accounts managed by T. Rowe Price, Associates, Inc., Temasek, and others including existing investors Sequoia Capital, Khosla Ventures, Lightspeed Venture Partners, OrbiMed, and 8VC. With this funding, Guardant Heath has raised more than $500 million.
Cancer is the second leading cause of death globally. By 2030, researchers expect 21 million new cases per year. Early detection of cancer can dramatically improve patient outcomes by catching the disease before it has spread, but many current cancer screening methods risk false positives and overdiagnosis.
Guardant Health's vision has always been to develop products for early cancer detection. The company first created Guardant360, a test that helps patients with advanced cancer, to address an urgent unmet medical need and also because the technical expertise and data acquired by testing more developed tumors are critical for work with early detection. Oncologists have ordered Guardant360 more than 35,000 times, making it the most widely used comprehensive liquid biopsy.
Guardant Health and SoftBank also announced the formation of a new joint venture to expand commercialization of Guardant Health's industry-leading liquid biopsy technology in Asia, the Middle East, and Africa, regions where more than 7.8 million new cases of cancer are diagnosed each year.
Masayoshi Son, SoftBank Group Chairman and CEO, said, "Guardant Health is applying the breakthrough technologies of machine learning and genomics to cancer – one of the world's biggest challenges. Guardant's approach is built on smart science and a smart business model, in which its capabilities grow each time a doctor uses its services. Our investment will enable Guardant, already the clear leader in an exciting field, to become the Rosetta Stone for cancer, across all stages."
This financing will support work to expand Project LUNAR, Guardant Health's early cancer detection efforts announced in 2016. The initial LUNAR products will look for evidence of residual disease in patients who have undergone surgery, radiation, or other treatments intended to cure them of cancer. Then, Guardant Health expects to introduce tests to identify early signs of cancer in high-risk patients who have not yet been diagnosed.
"We believe our rapid, iterative approach will generate the data necessary to develop non-invasive tests that are both sensitive enough to detect cancer early in high-risk populations, and specific enough to avoid inflicting unnecessary anxiety and harm through overdiagnosis," said AmirAli Talasaz, Guardant Health Co-Founder and President.