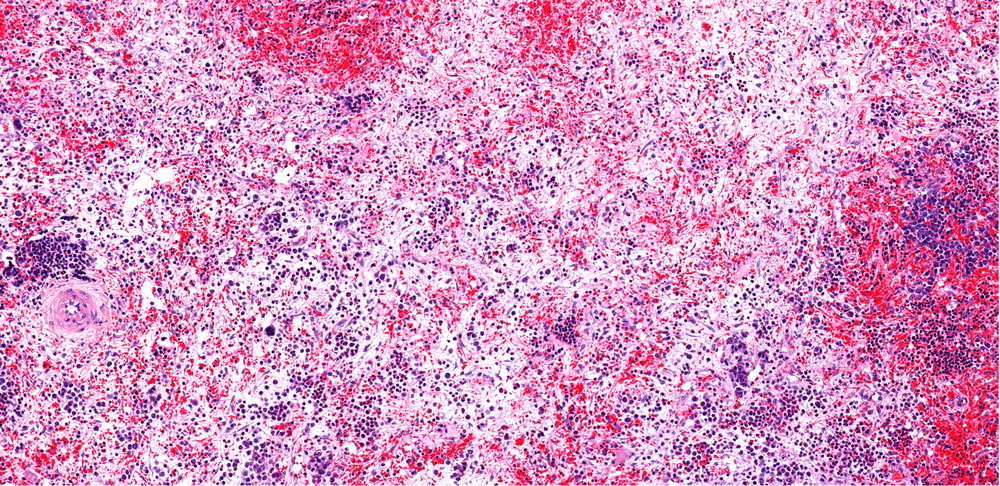 Impact Biomedicines announced its launch to pioneer the development of life-changing treatments for patients with myeloproliferative neoplasms and other cancers. The Company's pipeline is centered around fedratinib, a potent and highly selective oral small molecule JAK2 kinase inhibitor that is being developed initially for the treatment of myelofibrosis (MF) and polycythemia vera (PV). In conjunction with this launch, Impact is pleased to share that the U.S. Food and Drug Administration (FDA) has removed the clinical hold placed on fedratinib and that the company has received $22.5 million from Medicxi through a Series A financing.
Impact was formed in 2016 after acquisition of Sanofi's full rights for the global development and commercialization of fedratinib. The majority equity holders in Impact include the co-founders and Medicxi, with Sanofi retaining a minority stake.
In 2013, the development of fedratinib was discontinued by Sanofi after the FDA issued a clinical hold subsequent to reports of a few potential cases of Wernicke's encephalopathy (WE), an acute neurological condition usually indicative of a vitamin B deficiency, in patients participating in fedratinib clinical trials. Following a Type A meeting and review of additional data, the FDA concluded that Impact provided the necessary documentation to support lifting the clinical hold – opening the path for Impact's continued development of fedratinib.
The clinical package for fedratinib includes data from a total of 18 studies completed in 877 subjects. In JAKARTA-1, a completed international Phase 3 pivotal trial for the treatment of myelofibrosis, fedratinib met its primary and secondary endpoints by reducing spleen size in 47% of patients by ≥35% at 24 weeks (p<0.0001) and improving symptom score in 36% of patients by ≥50% at 24 weeks (p< 0.0001). Comparable responses were seen in patients with normal or low platelet counts and thrombocytopenia was similar between placebo and the target dose of 400mg. In JAKARTA-2, a follow-on study in patients who were unresponsive to all other available therapies, including patients who were either Jakafi® (ruxolitinib) resistant or intolerant, fedratinib showed similar activity. In that study, 55% of patients who had failed or were intolerant to ruxolitinib experienced a spleen size reduction of ≥35% with fedratinib. Notably, responses were noted in 63% of patients intolerant to ruxolitinib and 61% of patients who had lost ruxolitinib response. Currently, ruxolitinib is the only drug approved by the FDA to treat patients with MF and PV. The most common adverse events for fedratinib were hematological (anemia) and gastrointestinal (nausea, diarrhea and vomiting). The results of these trials have been published in leading peer-reviewed journals.
"The decision to discontinue the development of fedratinib in 2013 was heartbreaking for the patients who were experiencing positive responses while in clinical trials. There are very limited therapeutic options for these patients and fedratinib was active in most patients when nothing else had worked. Because of the very high unmet medical need in MF, the Impact team completed a thorough review of the available data, including careful due diligence into the potential cases of WE and I am glad to report that as a result of this effort, the FDA has lifted the clinical hold," said John Hood, Ph.D., Chief Executive Officer of Impact. "In addition to MF, Impact intends to pursue multiple clinical indications for fedratinib to realize its potential as a best-in-class JAK2 kinase inhibitor."
To support the Company's drug development and manufacturing efforts and the build out of the management team, Impact closed a $22 million Series A financing with Medicxi.
"We've made it a point to double down and invest more in maturing life science companies who are delivering innovation where it's needed most. In line with our 'asset-centric' approach, we believe Impact is doing just that by reviving fedratinib with a thoughtful development approach and due diligence," said Kevin Johnson, Impact board member and Co-Founder of Medixci. "We are confident that the dedicated team at Impact has the vision and skill to create a sustainable long-term business around fedratinib."
The development of fedratinib is being led by a highly skilled and devoted team, including members of the original TargeGen team, where fedratinib was first developed prior to its acquisition by Sanofi.
Dr. Hood serves as Chief Executive Officer of Impact Biomedicines. Prior to founding Impact, he was co-founder and Chief Scientific Officer of Samumed, a pharmaceutical platform company focused on advancing regenerative medicine and oncology applications. Prior to that, Dr. Hood was Director of Research and co-inventor of fedratinib at TargeGen, Inc., (subsequently acquired by Sanofi SA), where he led a team identifying small molecule kinase inhibitors for the treatment of eye diseases and cancer. He is an inventor on 100+ patents and author on 50+ scientific articles. Dr. Hood obtained a Ph.D. in medical physiology and B.S. in biochemistry from Texas A&M University.
Dr. Catriona Jamieson serves as Interim Chief Medical Officer of Impact Biomedicines, and co-founder. Concurrently, Dr. Jamieson is a Professor of Medicine and Chief of Regenerative Medicine, Deputy Director of the Sanford Stem Cell Clinical Center, Co-leader of the Hematologic Malignancies Program, and Director of Stem Cell Research at the Moores UC San Diego Cancer Center. She specializes in myeloproliferative neoplasms and leukemia, and was the principal investigator on several fedratinib trials. Dr. Jamieson obtained an M.D., a Ph.D. in microbiology and a B.S. in Genetics from the University of British Columbia prior to completing fellowships in hematology and bone marrow transplantation at Stanford University and being recruited to UC San Diego.