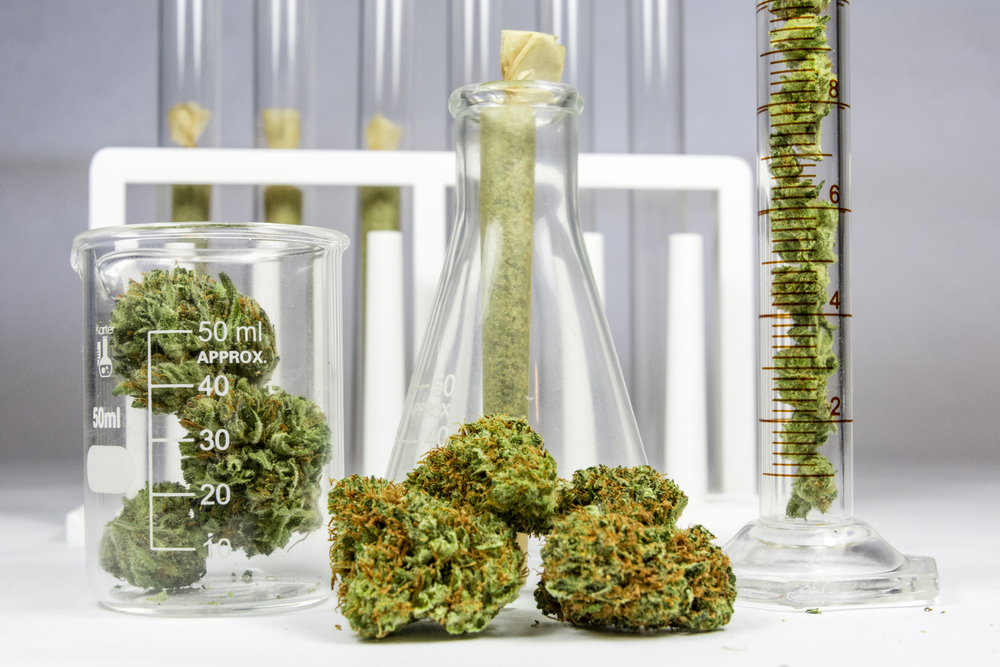 Most people who try to quit smoking cigarettes will fail. Why? Scientific research shows that the overwhelming culprit is nicotine. Nicotine holds such an addictive power over smokers, because it arrives in the brain so quickly – smoking delivers nicotine even faster than an injection, one researcher notes (http://nnw.fm/uunO1). While people know that smoking is a preventable killer, they also know that quitting is far easier said than done. Nicotine replacement therapy (NRT) products such as nicotine gums, lozenges, sprays, sublingual tablets and transdermal patches dominate the multibillion-dollar global smoking cessation and nicotine de-addiction market. However, all commercial forms of NRT have different levels of efficacy and variable rates of nicotine absorption, as noted in an article published by the National Institutes of Health (http://nnw.fm/BgcC7). Enter drug delivery platform innovator Lexaria Bioscience Corp. (CSE: LXX) (OTC: LXRP) (LXRP Profile), which recently announced a significant breakthrough in alternative nicotine delivery technology that was first proven effective in cannabinoid or CBD delivery. Other biotechnology companies conducting research in similar arenas include GW Pharmaceuticals Plc (NASDAQ: GWPH), CV Sciences, Inc. (OTC: CVSI), 22ndCentury Group, Inc. (NYSE: XXII) and Zynerba Pharmaceuticals, Inc. (NASDAQ: ZYNE).
Research Goals Beyond CBD
The latest research results announced by Lexaria Bioscience Corp. (CSE: LXX) (OTCQX: LXRP) are significant for a host of reasons and could have ramifications for other drug delivery methods as well. In this specific study, Lexaria's patented DehydraTECH™ delivery technology was analyzed for use as a new nicotine delivery method. The company's proprietary technology improves the delivery of bioactive compounds and has already shown to enhance the bioavailability of orally ingested cannabinoids (CBDs) derived from cannabis, while also masking taste. Third-party labs have shown a 499 percent increase in CBD bio-absorption in human intestinal tissues, as the company noted in a news release announcing a U.S. patent for DehydraTECH™ (http://nnw.fm/2WP8e). As such, it made sense to further analyze DehydraTECH's capabilities in terms of nicotine delivery.
Gathering Clinical Evidence
Lexaria's study hypothesis was tested to prove that its DehydraTECH technology would influence more rapid and complete intestinal bioabsorption of ingestible (edible) nicotine lymphatically with less metabolic degradation by the liver. The study, conducted by the same independent laboratory that completed Lexaria's initial cannabidiol absorption study in 2016, rendered positive topline results.
Lexaria's ingestible nicotine study using DehydraTECH delivered nicotine to the bloodstream within 15 minutes, provided an increased gain of 148 percent of peak nicotine to the bloodstream and produced 560 percent higher brain levels of nicotine, where the nicotine's effects are focused. Lower urine levels of nicotine were also noted, signifying enhanced nicotine activity and bioavailability, and lower quantities of key liver metabolites were found in the bloodstream, suggesting bypass of first liver metabolism. Together, these findings suggest a prolongation of nicotine effectiveness with the Lexaria formulation, which may also be beneficial in controlling cravings over an extended time period from a single edible nicotine dose.
All of this is good news for Lexaria and its proprietary technology. The findings also prompt the question of whether the technology could be used to help reduce unwanted side effects common to many other drugs. Ibuprofen, for instance, can cause uncontrolled gastric bleeding and issues relating to liver and kidney disease. While further analysis and testing is required, Lexaria President John Docherty said that researchers are intrigued with the nicotine study results.
"We are very pleased with these topline study findings demonstrating excellent tolerability and substantially faster, more potent and bioavailable absorption of nicotine in an ingestible format with our DehydraTECH technology than controls," Docherty said in the news release announcing the results. "This data supports further investigation of the many possible benefits of our DehydraTECH technology for nicotine delivery with potential both as a nicotine replacement therapy as well as an alternative product format for regular tobacco users over today's inhaled options."
Does Nicotine Have a Bad Rap?
Vanderbilt University Medical Center (VUMC) is one of 29 sites participating in a national study funded by the National Institute on Aging to determine whether a daily transdermal nicotine patch will have a positive effect on attention and early memory impairment in older adults diagnosed with mild cognitive impairment (MCI). More than eight million Americans are currently diagnosed with MCI, a condition that affects memory or other thinking skills. Recent evidence shows that adults with MCI are at a higher risk for subsequently developing Alzheimer's disease.
FDA Commissioner Dr. Scott Gottlieb has said that "the overwhelming amount of the death and disease attributable to tobacco is caused by addiction to cigarettes. Addiction causes long-term sustained use. But it's exposure to the harmful chemicals [from combustion] that causes disease (http://nnw.fm/r7Yo0)."
Paul Newhouse, M.D., director of the Center for Cognitive Medicine at VUMC and national director of the study, said that nicotine, a natural plant alkaloid, is a fascinating drug with interesting properties. "People think of it as a potentially noxious substance, but it's a plant-derived medication just like a lot of other medications," Newhouse stated in an article published by Vanderbilt University (http://nnw.fm/lZf5f).
Global Goals
The worldwide smoking cessation and nicotine de-addiction market is expected to reach over US$21.8 billion by 2024, according to a report by Grand View Research, Inc. (http://nnw.fm/zpF9t). The increasing desire to quit smoking and the numerous health complications associated with smoking serve as strong incentives for companies to introduce novel smoking cessation products, the report states.
Lexaria plans to partner, not compete, with tobacco companies that are also seeking new ways to reduce the known hazards of smoking and comply with upcoming Food and Drug Administration regulations. Lexaria has entered into third-party licensing agreements within the cannabis industry, and it seeks to do the same within the tobacco industry.
And according to Euromonitor International and British American Tobacco, p.l.c., the global nictotine/tobacco market is US$980 billion per year: Lexaria's technology could also find great applicability as a potential long-term alternative form of nicotine delivery to replace combusted forms. The world's top tobacco companies may be in trouble: Phillip Morrislost $20 billion in market cap in a single day on April 19 after revenue results for one of its noncombusted delivery products disappointed the market. Frankly, the tobacco industry may be looking for new technology like Lexaria offers to preserve their massive businesses.
Lexaria's DehydraTECH provides a complementary layer suitable for a versatile range of commercial applications, allowing for a potentially healthier alternative to smoking or vaping practices for both cannabis and nicotine users. With more than 35 patents pending in over 40 countries, Lexaria is the only company in the world with a patent in the United States and Australia for the improved (oral or ingestible) delivery of all nonpsychoactive cannabinoids. And Lexaria's technology is already patent granted in the US for delivery of nicotine.
Making a Difference
Lexaria's pointedly focused research is devoted to understanding the human endocannabinoid system and how it can function at a higher level through the efficient and healthy ingestion of cannabinoids, but its research efforts are compatible with a wide range of consumer-related compounds. Bioavailability matters a lot, as all biotechnology companies are aware. Higher bioavailability is often associated with lower overall doses of certain molecules, which can be related to reduced stress on the liver and other organs. In addition, it may also generate cost savings for consumers.
Working solely in the field of plant-derived cannabinoid therapeutics, GW Pharmaceuticals Plc (NASDAQ: GWPH) has developed the world's first prescription medicine derived from the cannabis plant. Sativex® is now approved in numerous countries outside of the United States for the treatment of spasticity due to multiple sclerosis. The company's deep pipeline of additional clinical stage cannabinoid product candidates is focused on neurological conditions. Lead product candidates include Epidiolex®, which is initially designed to treat rare and severe early-onset, drug resistant epilepsy syndromes.