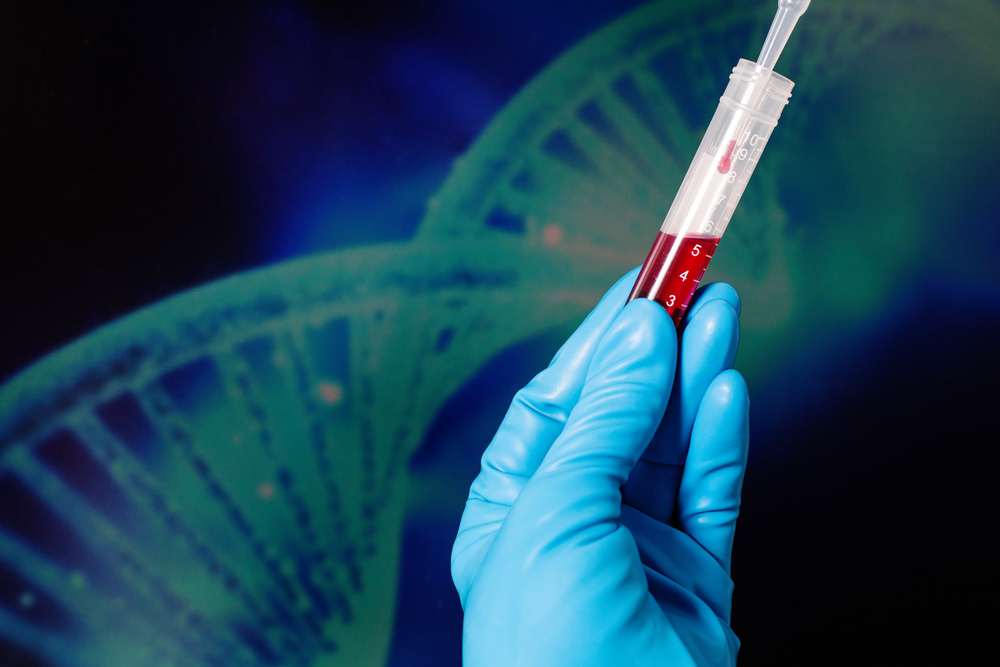 Spark Therapeutics, a fully integrated gene therapy company dedicated to challenging the inevitability of genetic disease, announced that 10 participants in its ongoing Phase 1/2 clinical trial of SPK-9001 for hemophilia B, as of the June 5, 2017 data cut off, had their AIR reduced approximately 99 percent to a mean of 1.0 annual infusion as of the data cut-off date, compared with 67.5 annual infusions before SPK-9001 administration. Nine of the 10 participants have not experienced a bleed since vector infusion; overall ABR was reduced by approximately 96 percent to a mean of 0.4 annual bleeds, compared with 11.1 bleeds before a single administration of 5 x 1011 vector genomes (vg)/kg body weight of SPK-9001. These data represent approximately 9.63 cumulative patient years of SPK-9001 exposure from the start of the trial, with one participant out approximately 18 months post-infusion and four additional participants out at least one year post-infusion. All 10 trial participants have shown consistent and sustained increases in factor IX activity level and a discontinuation of routine infusions of factor IX concentrates. Their mean steady-state factor IX activity level, or the average of each participant's average activity level after 12 weeks, was 33 percent.
The interim data will be presented today by Lindsey George, M.D., an attending physician in the Division of Hematology at Children's Hospital of Philadelphia and investigator in the ongoing Phase 1/2 clinical trial of SPK-9001 for hemophilia B, at ISTH 2017 Congress in Berlin.
"We continue to be encouraged by the SPK-9001 clinical trial results observed to date, with all participants having discontinued routine infusions of factor IX concentrates," said Katherine A. High, M.D., president and chief scientific officer at Spark Therapeutics. "The growing body of data showing a sustained response is a promising sign for this investigational hemophilia B gene therapy program."
The first participant enrolled in the trial, who, as of June 22, 2017, had been followed for approximately 18 months post-infusion of SPK-9001, reduced to zero his number of intravenous factor IX infusions without having any bleeds. In the 12 months before SPK-9001 administration, he infused factor IX concentrates a total of 98 times and still experienced four breakthrough bleeds. His mean steady-state factor IX activity level after SPK-9001 administration was 33 percent of normal at the 18-month mark post-infusion.
As of the June 5, 2017 data cut-off date, nine of the 10 infused participants have not taken factor IX concentrates to prevent or control bleeding events since vector administration. As previously reported, one participant with severe joint disease has self-administered precautionary infusions for persistent knee pain. In the clinical trial to date, no serious adverse events (SAEs) have been reported, including no factor IX inhibitors and no thrombotic events.
As reported in December 2016, two of the 10 participants experienced an asymptomatic, transient elevation in liver enzymes, associated with a decline in factor IX activity in one of those participants, potentially indicative of an immune response to the Spark100 vector capsid. Elevations in alanine aminotransferase (ALT) occurred several weeks post infusion, and rapidly returned to baseline with a tapered course of oral corticosteroids. Both participants have continued to demonstrate stable factor IX activity levels, now 18 and 12 weeks' post-cessation of steroids, respectively. Neither of these participants has experienced a bleed nor taken factor concentrates.
Improvements in Health-Related Quality of Life in Adults with Hemophilia B
A separate prospective interim data analysis suggests a one-time infusion of SPK-9001 results in meaningful health-related quality of life (HRQoL) improvements in several measures, according to a poster that will be presented by Sylvia von Mackensen, Ph.D., senior scientist at the Institute of Medical Psychology, University Medical Centre Hamburg-Eppendorf, Germany, on Tuesday, July 11, from 12 to 1:15 p.m. CET.
All participants were considered HRQoL responders based on the hemophilia-specific Haem-A-QoL Total Score, with the most marked statistically significant changes after vector infusion in responses related to "being dependent on factor concentrate" (p< 0.0001); "feeling different from others because of their hemophilia" (p < 0.001); and "worrying that their condition is worsening" (p < 0.003). Other measures, including, but not limited to, fear of complications, dependency on physician and not feeling contented about their body, did not reach statistical significance.
Participants on average reported "already good" HRQoL pre-vector infusion in the generic EuroQ-VAS (M=80.5±8.3), a standardized instrument for measuring HRQoL that comprises a health state classification followed by a health evaluation using a visual analogue scale (VAS), which still improved post-vector infusion (M=86.1±9.1), but was not statistically significant.
All participants completed generic and hemophilia-specific HRQoL questionnaires prior to vector infusion and four, 12, 26 and 52 weeks after vector infusion.