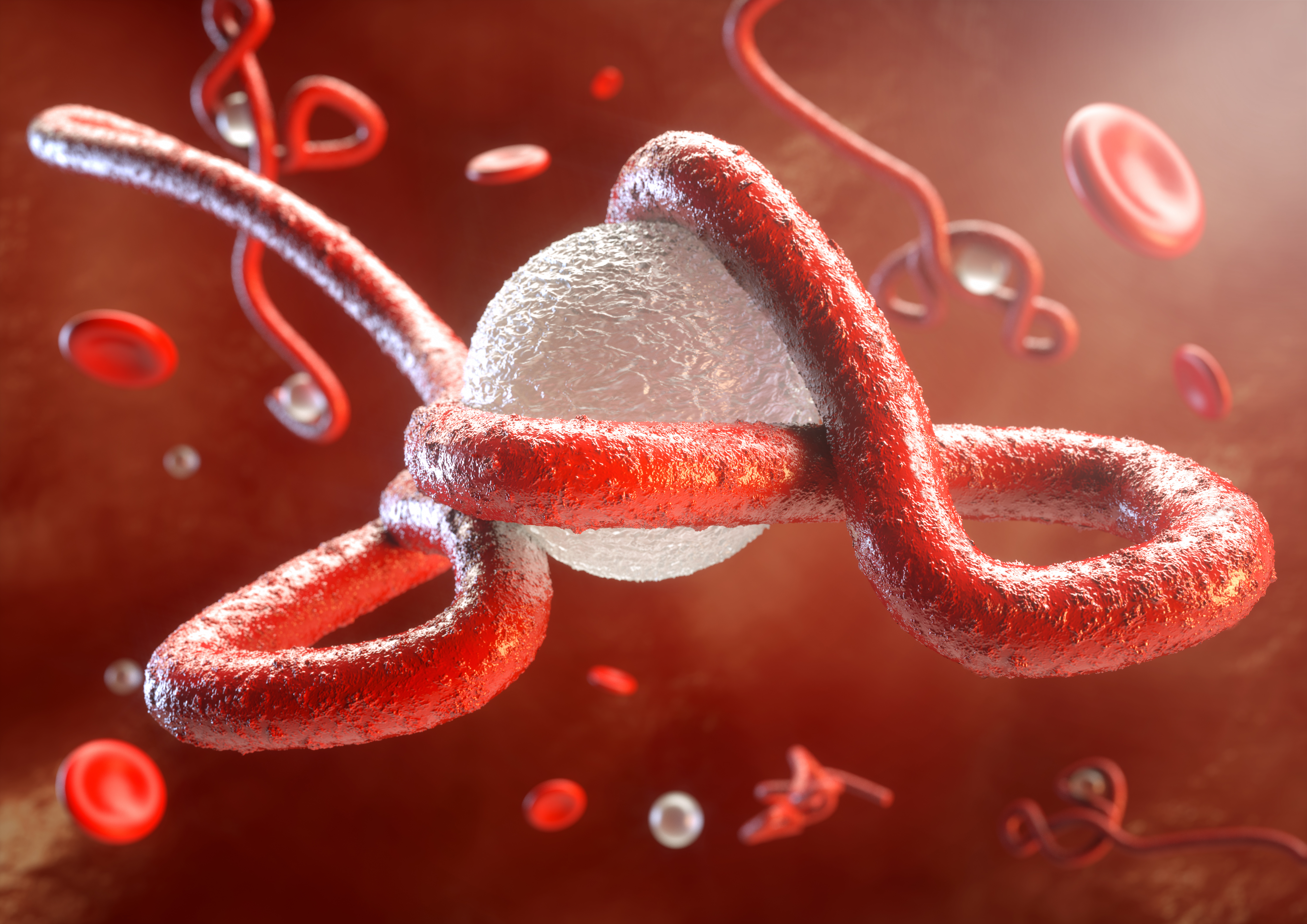 Johnson & Johnson (NYSE: JNJ) announced today that Janssen Vaccines & Prevention B.V. (Janssen) has completed a submission to the World Health Organization (WHO) for Emergency Use Assessment and Listing (EUAL) for its investigational preventive Ebola prime-boost vaccine regimen. The EUAL is a special procedure that can be implemented when there is an outbreak of a disease with high rates of morbidity or mortality and a lack of treatment or prevention options.
"Over the past four decades, we have seen 25 Ebola outbreaks, with the most recent in West Africa killing seven times more people than all previous outbreaks combined," said Paul Stoffels, M.D., Chief Scientific Officer, Johnson & Johnson. "We must take action now so that a tragedy on the scale of West Africa never happens again. Having an Ebola vaccine available is critical for global preparedness. If the WHO grants an emergency use listing, this will accelerate the availability of Janssen's investigational vaccine regimen to the international community in the event another Ebola crisis occurs."
EUAL assists UN Member States and procurement agencies determine the acceptability for use of a specific vaccine in a public health emergency. The decision to grant EUAL to the investigational preventative vaccine regimen will be based on an evaluation of available data including quality, safety, and immunogenicity, as well as a risk/benefit analysis. While EUAL potentially allows for deployment of a vaccine in an emergency, the vaccine remains investigational pending formal regulatory agency review and approval.
The news coincides with the opening of the 8th International Symposium on Filoviruses in Antwerp, Belgium, hosted by the Antwerp Institute of Tropical Medicine, which is reviewing global progress against Ebola. The first outbreak of the disease was reported exactly 40 years ago, in September 1976 in Zaire (now the Democratic Republic of the Congo).
"Forty years after Ebola's discovery, the potential availability of a durable prime-boost vaccine would be a tremendous achievement in global health," said Johan Van Hoof, M.D., Global Therapeutic Area Head, Infectious Diseases and Vaccines, Janssen Pharmaceutical Companies, and a keynote speaker at the 8th International Symposium on Filoviruses. "If listed for emergency use, the investigational Janssen vaccine regimen could be a vital prevention tool for rapid outbreak response, particularly for health workers and vulnerable communities on the frontlines."
Prime-boost vaccination is an established prevention approach for several infectious diseases. It involves giving an initial dose to prime the immune system, followed by a booster dose at a later date with the goal of potentially strengthening and optimizing the duration of immunity. Janssen's heterologous prime-boost vaccine regimen contains two components based on AdVac® technology from Janssen, and MVA-BN® technology from Bavarian Nordic A/S.
The first clinical data for the investigational Janssen vaccine regimen among healthy volunteers were published in JAMA: The Journal of the American Medical Association inApril 2016. The Phase 1 results from a UK study suggested that the regimen was well-tolerated and immunogenic (produced an immune response). The study found that 100 percent of study participants achieved an initial antibody response to Ebola, and that this was sustained eight months following vaccination among all volunteers.
The UK study provided the first set of data from a total of 10 clinical studies that are being conducted on a parallel track across the U.S., Europe and Africa in support of potential full licensure for a Janssen Ebola vaccine regimen. The first study of the vaccine regimen in a West African country affected by the Ebola epidemic began in Sierra Leone in October 2015.
Janssen is also preparing to initiate a first-in-human Phase 1 clinical study to test a second-generation, multivalent version of the AdVac/MVA-BN vaccine regimen. The multivalent heterologous prime-boost regimen is intended to protect against multiple filoviruses that cause disease in humans, including the Ebola, Sudan and Marburg viruses. The U.S. study will test the safety, tolerability and immunogenicity of this vaccine regimen in varying dosing schedules among healthy volunteers. The National Institute of Allergy and Infectious Diseases (NIAID), part of the U.S. National Institutes of Health (NIH), is funding this study. More information can be found at ClinicalTrials.gov.