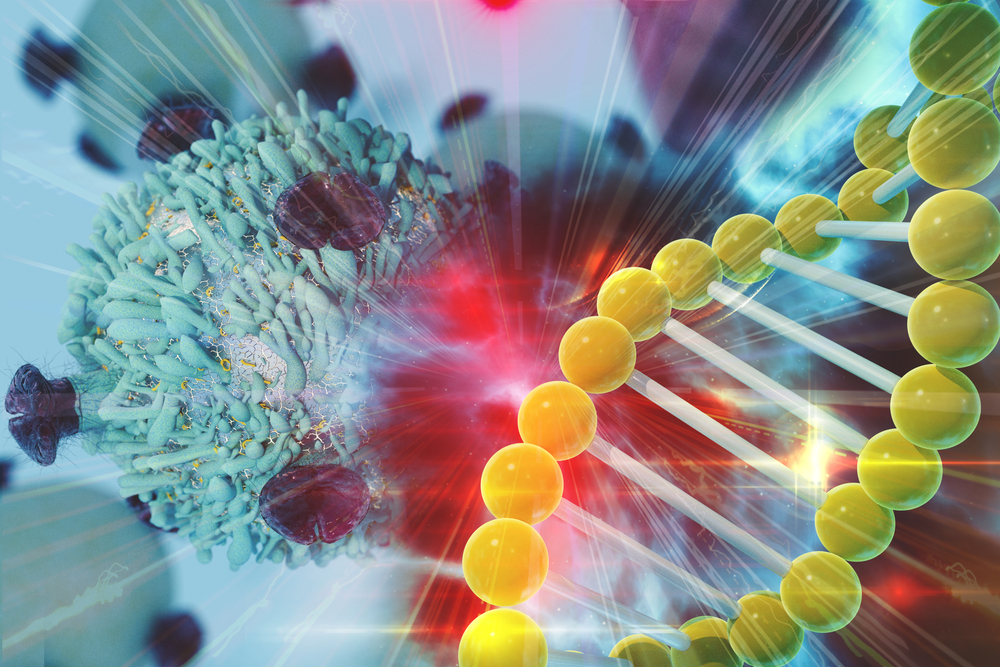 A new method of directing drugs to their target site consists of an implantable hydrogel that can capture and activate pro-drugs so that they accumulate in the diseased site, enhancing their efficacy and reducing side effects. This technology achieved a notable improvement over current standard-of-care chemotherapy in a small animal study that employed a doxorubicin pro-drug for the treatment of soft tissue sarcoma.
The major drawback of treating localized diseases with systemic medications is that only a fraction of the dose administered reaches the affected area, thus limiting therapeutic efficacy and risking undesirable off-target side-effects. Antibody-drug conjugates that recognize markers on the surface of unhealthy cells, and pro-drugs that become activated within diseased tissue have tried to address this issue.
These approaches depend on physiological differences between the healthy and diseased state, which can vary between patients, limiting the development of generalized therapies.
Developing New Drug Delivery Technology
Targeted drug delivery focuses on transporting medications to the site of disease to maximize effectiveness and avoid off-target side effects. While therapeutics such as antibody-drug conjugates have shown promise in this regard, the development of new drug delivery technologies remains an active area of research.
Researchers at Shasqi are developing a platform for the local delivery and activation of drugs at specific sites within the body. Their technology involves a hydrogel-based biomaterial that is injected at the site where local therapy is needed, such as a non-resectable solid tumor. Pro-drug versions of therapeutics are administered systemically and become activated upon contact with the gel, allowing the active medicine to be released only at the desired site. The goal is significantly enhanced efficacy and reduced side effects.
Shasqi's approach is based on the principle of bioorthogonal chemistry – abiotic chemical reactions that do not interfere with the physiological environment. Bioorthogonal activating compounds are chemically incorporated into the hydrogel, allowing them to interact with circulating pro-drugs. The pro-drugs are then transformed into active therapeutic agents in a regionally defined manner. This method is termed "local activation". The inactive pro-drug is captured by the gel and subsequently released as the active drug.
The seminal report demonstrating proof-of-concept for this drug delivery system was published in 2014. Researchers implanted mice with a bioorthogonal gel and injected them intravenously with a bioorthogonal molecule linked to a radiotracer for nuclear imaging. The tracer selectively accumulated at the site of the gel, verifying that the bioorthogonal hydrogel is an effective means to deliver molecular cargoes in a living body.
A follow-up study in 2016 established the therapeutic efficacy of this method to treat soft tissue sarcoma, a heterogeneous solid tumor with few molecular markers. The local activation method was used to deliver 10 doses of a pro-drug of doxorubicin to sarcoma tumors in mice after a single injection of the biomaterial. Mice treated with a standard regimen of doxorubicin experienced initial disappearance of the tumor, followed by relapse, with recurrent tumors growing to the study endpoint by 30 days post treatment. In contrast, treatment with the Shasqi gel and pro-drug led to enduring remission, with tumors quickly disappearing and the median remaining undetectable for the remainder of the three month study.
In addition to showing greater efficacy, this pro-drug delivery strategy also avoided unwanted side effects. The limiting factor of most chemotherapeutics is their severe toxicity to healthy tissue. The acute dose-limiting toxicity of doxorubicin is bone marrow suppression (neutropenia and thrombocytopenia), while the lifetime dose is limited by cardiomyopathy. Mice treated with the maximum tolerable dose of doxorubicin exhibited a major drop in body weight and the complete depletion of reticulocytes, a biomarker of bone marrow injury. None of these adverse effects were observed with the pro-drug system. Indeed, the animals gained weight and their reticulocyte count remained intact. The markedly reduced toxicity of the pro-drug allows for a greater amount to be administered, further improving the anti-tumor activity.
Treatment of Solid Tumors
The favorable safety and efficacy profile of local activation using a bioorthogonal gel makes it a promising avenue for the treatment of solid tumors, whether as a stand-alone or combination therapy, or as part of adjuvant and neoadjuvant therapies. For resectable tumors, systemic chemotherapy after surgical intervention can improve patient outcomes by eliminating regional and distal microscopic disease, preventing relapse. For non-resectable solid tumors, chemotherapy can decrease tumor size to a point where surgery becomes possible. Efforts are currently underway to explore these applications of bioorthogonal gels.
Localized adjuvant treatment has proven useful for cancer immunotherapy, which uses a patient's own immune system to kill cancer cells, primarily by the administration of antibodies to block immune checkpoint inhibitors and stimulate an immune response. Experts note that success of cancer immunotherapy correlates with whether an individual tumor is "hot" (i.e., infiltrated by lymphocytes), or "cold" (non-infiltrated); hot tumors tend to show a better response to immunotherapy. In a recent clinical trial conducted by OncoSec Medical, DNA-based interleukin-12 (IL-12) treatment was delivered into melanoma tumors that were predicted to be poorly responsive to immunotherapy. Their goal was localized IL-12 expression in the tumor microenvironment, with the goal of turning the cold tumors hot and rendering them susceptible to checkpoint inhibition. The results showed promise, with one patient who was previously non-responsive to immunotherapy exhibiting a complete response with the adjuvant treatment. Although still in the early stages of clinical evaluation, such studies highlight the potential for localized therapies to improve cancer treatment.
Opening Doors
The creation of a system that concentrates and activates pro-drugs locally opens the door to enhance existing and failed drugs by focusing their activity only where needed and minimizing systemic exposure, decreasing the incidence of off-target side effects. A major limitation in drug discovery is the need to focus on targeting inherent differences between the body and the target disease (e.g. tumor) – differential biomarker expression, protein activity, vascularity, acidity, hypoxia, and others. However, individuals and their disease processes exhibit significant variability, hindering the creation of generalized systems for targeting desired tissues. This abiotic system is designed to be independent of these differences. Thus, benefits should be more easily translated between species, individuals and local diseases.
While preliminary studies of gel-based local activation have focused on sarcoma, the bioorthogonal gel drug delivery platform is modular and can be applied to drugs beyond doxorubicin, including other chemotherapeutic agents, antibiotics, mRNA, peptides and even proteins. Local activation may be especially beneficial for treating bacterial infection, as increased efficacy would hinder the development of antibiotic-resistant strains and the concentration of drug at the infection site would limit the impact on a patient's natural systemic microbiota. Ongoing research on other types of cancer and microbial infections will demonstrate the breadth of scope of this platform for the treatment of local diseases.
Nathan A. Yee is a senior chemist at Shasqi. He received B.S. degrees in chemistry and biology from UC Irvine in 2010, and completed a Ph.D. in chemistry at UC Berkeley, where he worked under the guidance of Professor Carolyn Bertozzi to investigate cancer glycosylation using bioorthogonal chemistry in vivo.
Jose M. Mejia Oneto is a founder and CEO of Shasqi. Originally from Peru, he earned a Ph.D. from Emory University in Organic Chemistry and an M.D. from the University of Minnesota. He received training in orthopaedic surgery at the University of California, Davis before starting Shasqi.