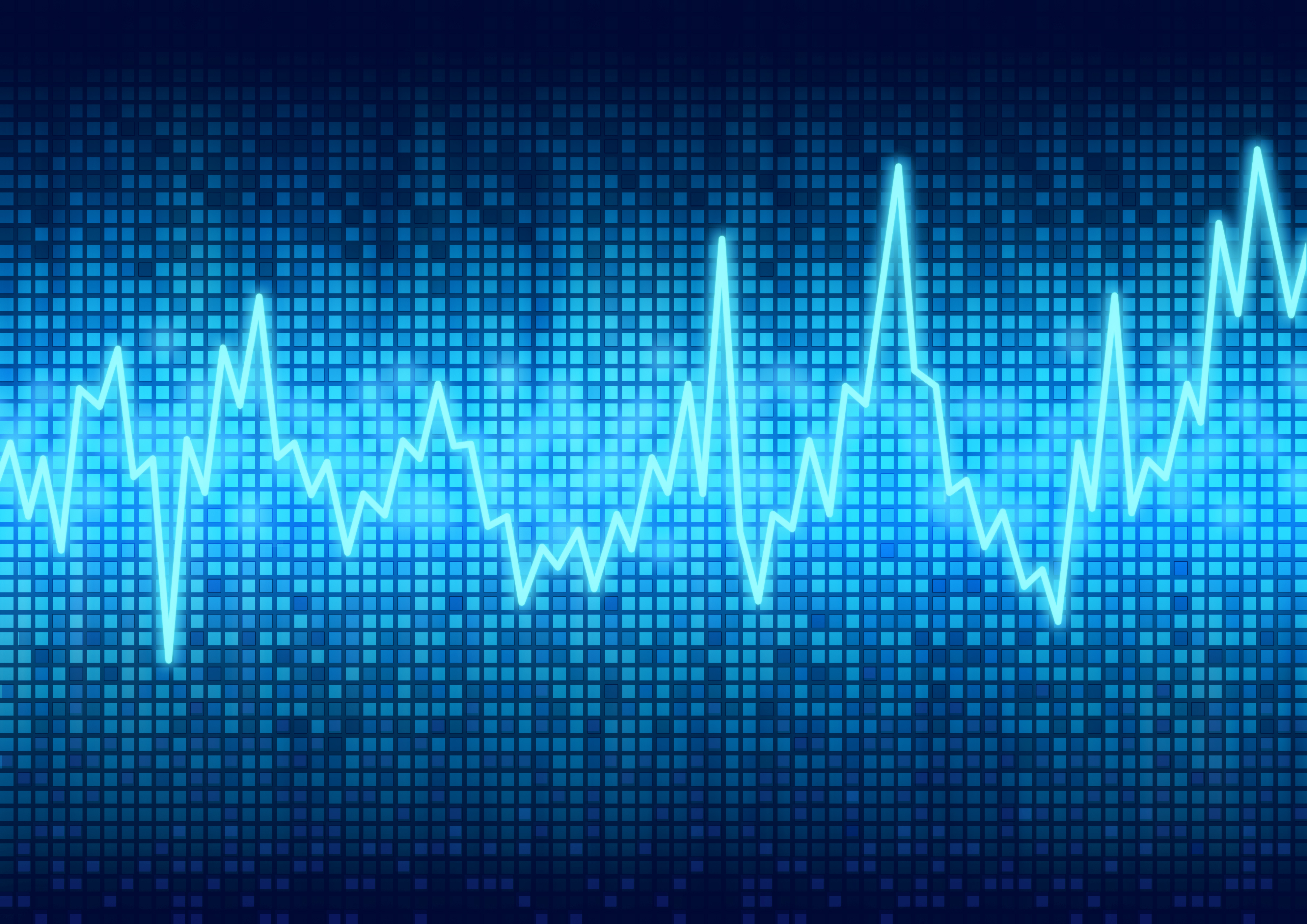 The R&D Index: Market Watch for the week ending Nov. 11, 2016 closed at 1,519.74 for the 25 companies in the R&D Index. The Index was up 4.28 percent (or 62.4 basis points) over the week ending Nov. 4, 2016. Only one company lost value last week—Apple (-0.38 percent or $0.41). Twenty-four companies gained value from 0.22 percent (Qualcomm) to Bristol-Myers Squibb (11.68 percent). Trump's election win on Tuesday, and the economic and business prospects he offered during his campaign, were responsible for last week's gains. Apple's losses last week could be attributed to Trump's campaign comments that specifically targeted Apple's manufacturing policies in China.
Trump's plans, which will likely get strong support from the Republican-controlled House and Senate (and thereby relatively little bipartisan discussion), include the following areas which will impact the U.S. R&D environment.
1 – Trump has stated several times that he plans to scale back on the H-1B visa program, which has been used by many high-tech companies and even government research labs to help find highly skilled technical talent to develop research-based products and services. High-tech companies IBM, Microsoft, Google, Amazon, Intel, Qualcomm and Apple utilize more than half of the 65,000 annual limit on H-1B visas for their labor forces. The average annual salaries of these H-1B employees is well in excess of $105,000. Generally, more than 220,000 people apply for the 65,000 H-1B visa openings. Trump has yet to clarify his exact plans for the H-1B program.
2 – Regarding the U.S. space program, Trump has implied changes that would streamline the bureaucracy within NASA and likely advance an agenda that increases support for entrepreneurial space programs, while re-focusing NASA on the Moon as the next human destination. Existing large government programs, such as the SLS, Orion, ISS, the Asteroid Retrieval Mission (ARM) and Mars2020 are likely to be reviewed for possible cancellation or adjustment. Earth science programs administered by NASA are also likely to be canceled, adjusted or transferred to NOAA, the USGS or another agency. Trump has indicated that the National Space Council will be re-established to guide future space program directions.
3 – The recently FCC-approved Open Internet Order, or Net Neutrality, is likely to be repealed. The existing Internet Service Provider (ISP) privacy rules, which limit how ISPs can use and sell customer data, are also likely to be repealed with the appointment of a new FCC Chairman, possibly Jeff Eisenbach, Trump's advisor on telecom and technology issues.
4 – Technology companies including Microsoft, Apple, Google (Alphabet), Oracle and Cisco could gain from Trump's support of a one-time repatriation of U.S. companies' corporate profits being held overseas. These top five will, combined, have more than $500 billion, or 86 percent of their total cash overseas, up from $440 billion in 2015 – $1.3 trillion total is being held offshore by all U.S. companies. Trump's 10 percent repatriation tax, down from the statutory 35 percent, could bring money back into the U.S. that would be available for dividends, share buybacks and capital and R&D investments. It also could provide up to $130 billion in tax revenues for federal government programs. Trump has also proposed lowering the U.S. corporate tax rate to just 15 percent from the current 35 percent to keep companies from leaving the U.S.
U.S.-headquartered biopharma companies, such as Johnson & Johnson, Amgen, Medtronic and Gilead Sciences also have significant overseas cash holdings and could take advantage of this legislation.
5 – The pharmaceutical industry (and Washington, D.C., lobby) are likely to be large targets for the Trump Administration. This includes prices for prescription drugs, the Affordable Care Act, and even the FDA drug and medical device approval processes. According to analysts, Trump and Congressional Republicans are likely to focus on injecting more free-market principles into the existing health systems. This is likely to transpire into less available monies for biopharma R&D. Trump has also stated views on the National Institutes of Health (NIH), which were not complimentary.
6 – Cyber security is likely to be a focus of the Trump Administration, as outlined in a four-part strategy last month. This strategy includes 1) an immediate review of all U.S. cyber defenses, vulnerabilities and critical infrastructures, 2) the creation of Justice Department joint task forces, 3) an enhancement of the U.S. Cyber Command and 4) development of improved cyber weapons. Rules for cyber warfare and counteroffensives will also need to be developed.
Overall, Trump does not yet have an established science and technology plan. Many of the above mentioned items have relevance to the creation of U.S. jobs, costs and revenue. And many could be initiated and even implemented within Trump's first 100 days of office. Many also leave openings for other countries, such as China, to take advantage of the U.S. changes to increase their own standing, technologies and possible technology market shares.
Ticker
Exchange
2015 R&D billions$
11/04/16
11/11/16
11/11/16 to 11/04/16
11/11/16 to 1/1/16
1
Microsoft
MSFT
NASDAQ
12,448
58.71
59.02
0.53%
6.38%
2
Intel
INTC
NASDAQ
12,128
33.61
34.61
2.98%
0.46%
3
Roche Holdings
RHHBY
OTC
10,242
28.16
29.61
5.15%
-14.10%
4
Toyota
TM
NYSE
9,112
110.56
111.95
1.26%
-9.01%
5
Johnson & Johnson
JNJ
NYSE
9,046
115.11
118.47
2.92%
15.33%
6
Novartis
NVS
NYSE
8,935
70.25
73.49
4.61%
-14.63%
7
Apple
AAPL
NASDAQ
8,397
108.84
108.43
-0.38%
3.01%
8
Pfizer
PFE
NYSE
7,690
30.00
32.59
8.63%
0.62%
9
General Motors
GM
NYSE
7,500
31.16
34.02
9.18%
0.03%
10
Merck & Co.
MRK
NYSE
6,704
58.82
63.95
8.72%
21.07%
11
Ford Motor
F
NYSE
6,700
11.34
12.28
8.29%
-12.85%
12
Cisco
CSCO
NASDAQ
6,411
30.19
31.36
3.88%
15.46%
13
Oracle
ORCL
NYSE
6,042
38.28
39.45
3.06%
7.99%
14
Astra Zeneca PLC
AZN
NYSE
5,997
27.66
27.98
1.16%
-17.58%
15
Honda
HMC
NYSE
5,990
27.71
28.25
1.95%
-11.53%
16
Bristol-Myers Squibb
BMY
NYSE
5,920
51.01
56.37
11.68%
-18.07%
17
Qualcomm
QCOM
NASDAQ
5,833
66.73
66.88
0.22%
33.81%
18
Sanofi SA
SNY
NYSE
5,519
39.94
41.04
2.75%
-3.77%
19
Eli Lilly Co
LLY
NYSE
5,331
72.49
77.67
7.15%
-7.80%
20
GlaxoSmithKline
GSK
NYSE
5,250
38.63
39.19
1.45%
-2.87%
21
IBM
IBM
NYSE
5,247
152.43
161.27
5.80%
17.22%
22
Daimler
DDAIY
OTC
5,169
61.85
64.77
4.72%
-16.85%
23
Siemens
SIE
XETRA
4,929
101.05
108.15
7.03%
20.33%
24
Bayer AG
BAYN
XETRA
4,649
87.92
93.90
6.80%
-19.19%
25
Ericsson
ERIC
NASDAQ
4,124
4.86
5.04
3.70%
-47.55%
Total
175,313
1457.31
1519.74
4.28%
-0.12%
Biopharmaceutical
619.99
654.26
5.53%
-5.82%
Automotive
242.62
252.27
3.98%
-10.21%
ICT
488.76
501.02
2.51%
12.23%
About the R&D Index/Market Pulse
R&D Magazine's R&D Index is a weekly stock market summary of the top international companies involved in research and development. The top 25 industrial spenders of R&D in 2014 were selected based on the latest listings from Schonfeld & Associates' June 2015 R&D Ratios & Budgets. These 25 companies include pharmaceutical (11 companies), automotive (5), ICT (7) and conglomerate (2) organizations who invested a cumulative total of more than $170 billion in R&D in 2014, or approximately 10.8% of all the R&D spent in the world by government, industries and academia combined, according to R&D Magazine's 2014 Global R&D Funding Forecast. The stock prices used in the R&D Index are tabulated from NASDAQ, NYSE, XETRA and OTC common stock prices (in U.S. dollars) for the companies selected at the close of stock trading business on the Friday preceding the publication of the R&D Index in R&D Magazine's R&D Daily eNewsletter.
The companies used in the R&D Index include Microsoft, Intel, Roche Holdings, Novartis, Johnson & Johnson, Pfizer, Toyota Motor, General Motors, Merck & Co., Ford Motor, Cisco, Apple Computer, Sanofi SA, Qualcomm, IBM, Astra Zeneca plc, Honda Motor, Daimler, Oracle, GlaxoSmithKline, Siemens, Eli Lilly Co., Ericsson, Bristol-Myers Squibb and Bayer AG. Stock prices are based on those stocks traded on the U.S. exchanges. R&D Index trends (in the stock prices) are just one indicator of the amount of capital available to these high-technology companies to invest in R&D and should not be implied to indicate the absolute value of R&D investments made by these organizations. The companies chosen for the R&D Index have very large sophisticated internal and global R&D organizations with each company investing between $4.3 and $11.7 billion annually on their R&D efforts.