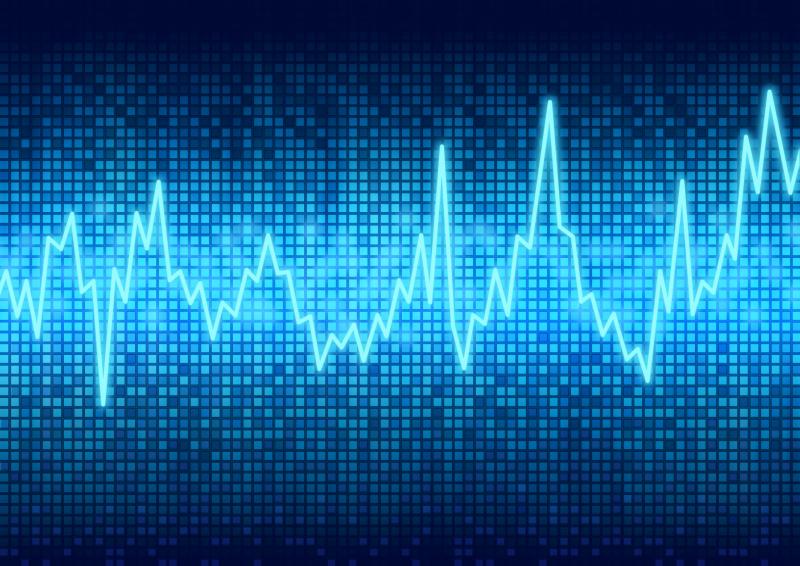 The R&D Index: Market Watch for the week ending April 7, 2017 closed at 1,622.86 for the 25 companies in the R&D Index. The Index was down -1.00% (or -16.43 basis points) over the week ending March 31, 2017. Twenty-two R&D Index companies lost value last week from -0.11% (Intel) to -4.92% (Honda). Two R&D Index companies gained value last week, from 0.30% (Johnson & Johnson) to 1.44% (Eli Lilly Co.) – Siemens remained unchanged for the week at 128.4.
Following several years of working to reduce expenditures and costs, major energy companies continue to struggle to break even from the lower oil prices, even with a modest rebound recently. Royal Dutch Shell and Exxon Mobil, for example, had stronger 4Q 2016 revenue results than they've seen in several years according to a recent report, although their cash flows are still negative. In their efforts to reduce spending, Shell was estimated to reduce its 2017 R&D spending by 12% to $0.9 billion, while Exxon Mobil was forecast to reduce its 2017 R&D by 23% to $0.7 billion, according to an R&D forecast. BP is expected to reduce its R&D by 28% to $0.3 billion and Chevron is forecast to reduce its R&D by a large 43% to $0.26 billion. Crude oil prices ended last week above $52/barrel.
R&D Index member Ford Motor announced last week that it would start building electric cars in China in 2018 to take advantage of a China-sponsored boom in green-energy vehicles. Despite concerns about the loss of technology-based intellectual property (IP) to China, the growth in the electric car industry will occur first in China, according to analysts. Ford has a joint venture with Changan Ford Automobile and expects to start building its Mondeo Energi plug-in hybrid vehicle in China in 2018. A new all-electric sport utility vehicle is scheduled to follow by 2021. Electric powertrains will be manufactured in China by 2020. More than 500,000 electric or hybrid vehicles were sold in China in 2016 with most of them manufactured by Chinese companies without any foreign involvement. Ford stock was basically unchanged following their Chinese manufacturing announcement.
Hiring slowed in March, according to a Labor Department report released last week, to 98,000 much lower than in previous months this year (216,000 in January and 219,000 in February). However, the unemployment rate still dropped to 4.5%, the lowest rate since May 2007. Many of the recent hires have been in the construction market which has been buoyed by warm weather. Construction managers continue to be concerned by a lack of qualified job applicants.
The International Monetary Fund (IMF) is expected to release its semi-annual global economic forecast on Monday, April 10 (the second report is released in mid-October). The forecast is expected to show continued modest global growth, in line with the forecast presented in October 2016.
| | | | | | | |
| --- | --- | --- | --- | --- | --- | --- |
| | | | R&D Index Week Ending April 7, 2017 | | | |
Ticker
Exchange
2015 R&D billions$
03/31/17
04/07/17
4/7/17 to 3/31/17
4/7/17 to 1/1/16
1
Microsoft
MSFT
NASDAQ
12,448
65.86
65.68
-0.27%
18.38%
2
Intel
INTC
NASDAQ
12,128
36.07
36.03
-0.11%
4.59%
3
Roche Pharm
RHHBY
OTC
10,242
32.03
31.92
-0.34%
-7.40%
4
Toyota
TM
NYSE
9,112
108.62
105.91
-2.49%
-13.92%
5
Johnson & Johnson
JNJ
NYSE
9,046
124.55
124.92
0.30%
21.61%
6
Novartis
NVS
NYSE
8,935
74.27
73.72
-0.74%
-14.36%
7
Apple
AAPL
NASDAQ
8,397
143.66
143.34
-0.22%
36.18%
8
Pfizer
PFE
NYSE
7,690
34.21
34.10
-0.32%
5.28%
9
General Motors
GM
NYSE
7,500
35.36
33.71
-4.67%
-0.88%
10
Merck & Co.
MRK
NYSE
6,704
63.54
63.13
-0.65%
19.52%
11
Ford Motor
F
NYSE
6,700
11.64
11.23
-3.52%
-20.30%
12
Cisco
CSCO
NASDAQ
6,411
33.80
32.96
-2.49%
21.36%
13
Oracle
ORCL
NYSE
6,042
44.61
44.29
-0.72%
21.24%
14
Astra Zeneca PLC
AZN
NYSE
5,997
31.14
30.30
-2.70%
-10.75%
15
Honda
HMC
NYSE
5,990
30.26
28.77
-4.92%
-9.90%
16
Bristol-Myers Squibb
BMY
NYSE
5,920
54.38
53.42
-1.77%
-22.36%
17
Qualcomm
QCOM
NASDAQ
5,833
57.34
56.32
-1.78%
12.68%
18
Sanofi SA
SNY
NYSE
5,519
45.25
44.81
-0.97%
5.06%
19
Eli Lilly Co
LLY
NYSE
5,331
84.11
85.32
1.44%
1.28%
20
GlaxoSmithKline
GSK
NYSE
5,250
42.16
41.47
-1.64%
2.78%
21
IBM
IBM
NYSE
5,247
174.14
172.14
-1.15%
25.12%
22
Daimler
DDAIY
OTC
5,169
69.20
67.00
-3.18%
-13.99%
23
Siemens
SIE
XETRA
4,929
128.40
128.40
0.00%
42.86%
24
Bayer AG
BAYN
XETRA
4,649
108.05
107.50
-0.92%
-7.49%
25
Ericsson
ERIC
NASDAQ
4,124
6.64
6.47
-2.56%
-32.67%
Total
175,313
1639.29
1622.86
-1.00%
6.66%
Biopharmaceutical
693.69
690.61
-0.44%
-0.58%
Automotive
255.08
246.62
-3.32%
-12.23%
ICT
555.48
550.76
-0.85%
23.37%