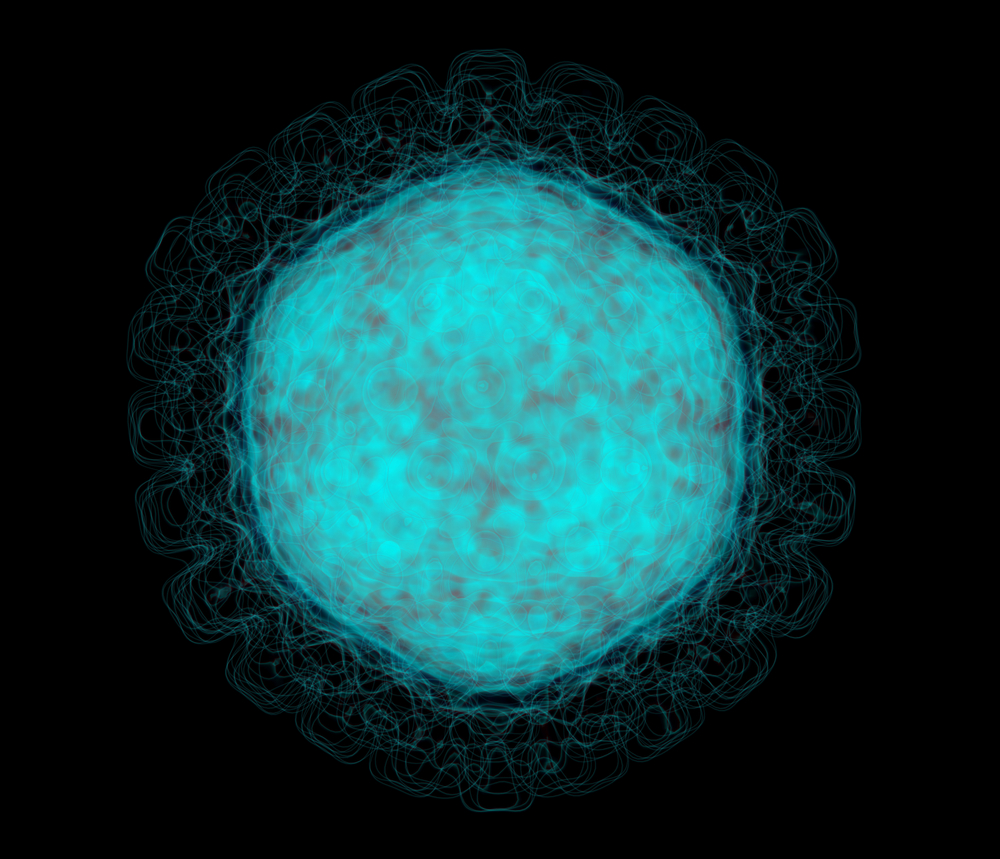 Researchers from the University of Illinois at Chicago have uncovered a mystery associated with a symptom of herpes simplex virus-1 (HSV-1) infection.
HSV-1 is one of the leading causes of blindness. It is transmitted through body fluids and infects the mouth and eyes. Certain antiviral drugs can eliminate the virus in the eye, but inflammation of the cornea can persist indefinitely.
Scientists have not been able to discern why this tissue becomes inflamed after trauma or infection. Immune cells, which travel throughout the body in blood, need to be present for an inflammatory response to occur.
"We wanted to know why there is still inflammation even after the virus is gone from the eye," said lead researcher Deepak Shukla, the Marion Schenk Professor of Ophthalmology and professor of microbiology and immunology in the UIC College of Medicine. "We thought that there must be a factor or molecule already in the eye that the virus influences in some way, and that molecule helps tip the balance in the cornea towards inflammation."
His team sifted through human corneal cells infected with HSV-1 and found an enzyme called heparanase that can activate in cells just after infection and remain upregulated for an extended period.
This enzyme normally exists in cells throughout the body and in the cornea at low levels where it works to regulates levels of heparan sulfate, which is a type of generic cell membrane receptor, according to a university statement.
"Lots of things bind to heparan sulfate to trigger various cellular responses, but when active heparanase levels are high, the receptors become degraded, so bound molecules are released and can cause damage to the local tissues," said Alex Agelidis, a co-investigator on this study and a graduate student at the University's College of Medicine.
Essentially, highly active heparanase levels can make certain molecules that could normally bind to haparan sulfate end up damaging junctions between cells. This ends up making tissues leaky and permeable to blood and accessible to immune cells.
Also, the enzyme can promote inflammation through the production of pro-inflammatory molecules in corneal cells.
Inducing the elevated levels of heparanase in the corneas made small lesions grow larger and not heal easily. Yet, adding a heparanase blocker to similar lesions developed in cell and tissue cultures triggered a fast, complete healing process.
Ultimately, these findings suggested the enzyme could play a key role in other inflammatory disorders like dry eye disease. Shukla noted that a drug designed to block heparanase could create a novel therapy for long-term inflammation associated with HSV-1 infection.