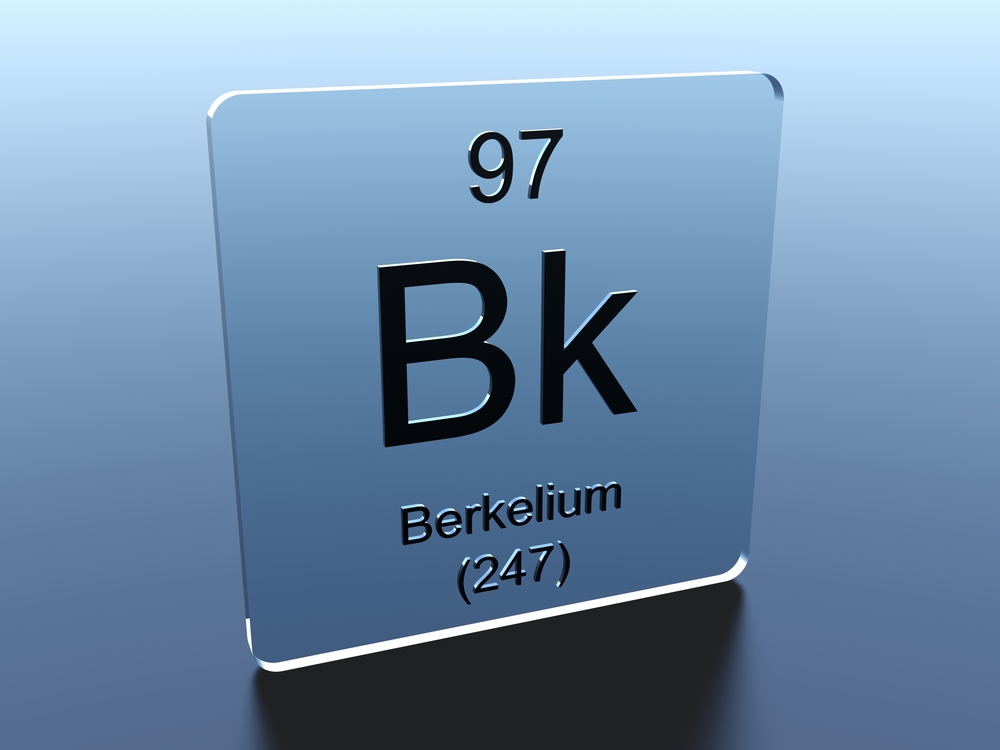 Scientists are continuing to learn about one of the world's most unknown elements.
Researchers at Florida State University discovered that berkelium (Bk), one of the few elements that have not yet been characterized in detail, unexpectedly lacks structural similarities as its lanthanide analog terbium (Tb).
The goal of the study was to obtain crystals of two distinct berkelium compounds on the milligram scale to determine the structure and physical property measurements.
One of the reasons scientists have been unable to fully describe the element is because it has only one available isotope—249Bk—has a half-life of only 320 days.
Berkelium, which was discovered in 1949, resides at the very end of the periodic table belonging to a group of some of the heaviest, yet least understood elements called the actinide series.
The Florida State researchers were able to use single crystal x-ray diffraction to structurally characterize a complex containing berkelium, which is part of the actinide-group.
Florida State University professor Thomas Albrecht-Schmitt explained how the discovery could lead to further advancements.
"What this really gives us is an understanding of how chemistry is changing late in the table," Albrecht-Schmitt said in a statement. "The purpose is to understand the underlying chemistry of the element.
"Even after having it for almost 70 years, many of the basic chemical properties are still unknown."
A better understanding of the Periodic Table of Elements is crucial in elucidating how electronic structure is altered as elements become heavier and there are more and more electrons.
Scientists use nonradioactive lanthanides as replacements for actinides because of the challenge of working with radioactive isotopes.
However, the Florida State research shows that both the physical properties and electronic structure of berkelium were different than anticipated, indicating a lanthanide element is a poor choice for a berkelium surrogate.
The study represents the first structural characterization of berkelium compounds in history.
Scientists use the Periodic Table to predict the properties of other elements based on certain trends. However, these educated assumptions can be inaccurate at times.
The chemistry of heavy elements can diverge significantly from predictions based on periodic trends in part due to the electrons being accelerated to a significant fraction of the speed of light in the heaviest elements, which causes electron orbit perturbation due to their relativistically increased mass.
It was previously thought that terbium was the closest analog to berkelium based on the fact that the two elements share a periodic group.
However, the latest discovery shows that the two elements do not share electronic properties, which was illustrated by their distinctly different ligand binding.
Further analysis of berkelium's physical structure indicate that is may closely resemble Californium (Cf), while its electronic structure is closer to curium (Cm) and other earlier actinides.
The study was published in Science.