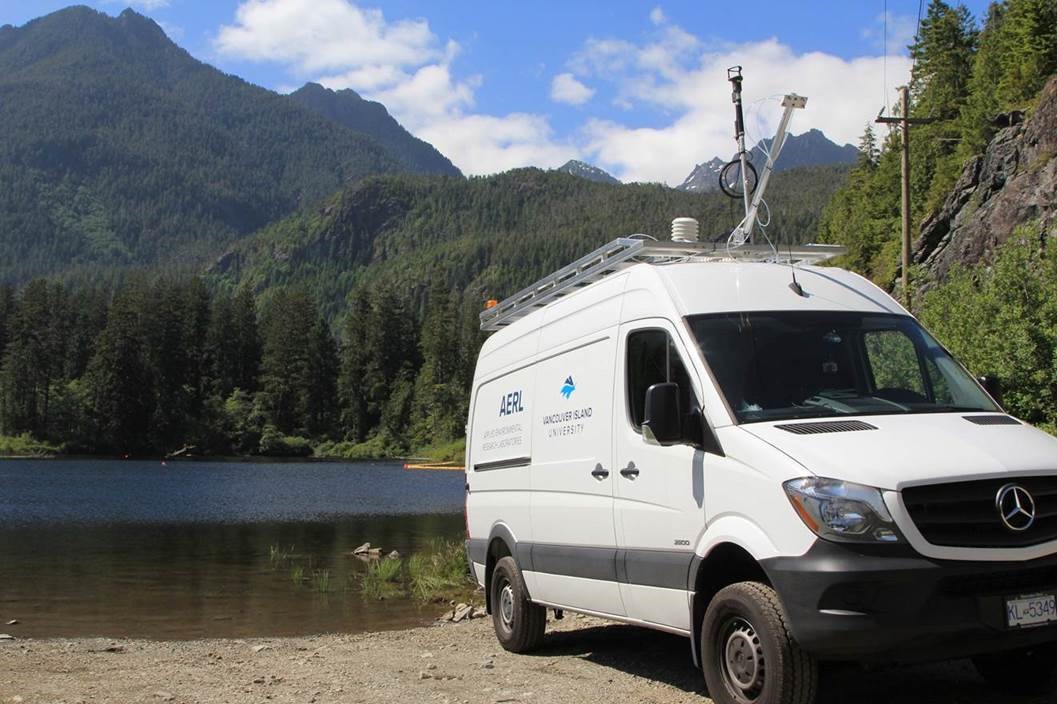 A pair of researchers have hit the road to try to identify contaminants in the air.
Chris Gill and Erik Krogh, a pair of chemistry professors and co-directors of Applied Environmental Research Laboratories at Vancouver Island University (VIU), have created the Mobile Mass Spectrometry Lab, a Mercedes utility van equipped with mass spectrometers that enable the researchers to test for contaminants in the air on site.
"The work here is really aimed at studying the distribution and fate of chemical compounds in the environment," Krogh said in an interview with R&D Magazine. "Rather than bringing samples back to the lab, we are taking the lab to the samples.
"We're making these measurements continuously, so our goal is to make high-precision measurements in the field when and where they're needed," he added. "Right now our initial projects are focused on air quality and atmospheric science because that's one of the areas where changes in the ambient concentrations can change dramatically depending on which direction the wind is blowing or how the air is mixing."
The utility van is custom fitted with specialized, ruggedized mass spectrometry instrumentation that measure the masses of molecules within a sample to determine their chemical identities.
The van is also equipped with on-board global positioning information interlaced with instrument data to yield real-time contaminant concentrations that can be visualized on geo-spatial scales.
It is accessorized with a suite of meteorological and air and water quality sensors that can be used for rapid in-field analysis, continuous process monitoring and real-time mapping of chemical contaminants in Google Earth.
Krogh explained that the mobile van allows scientists to study the boundaries of chemical concentrations, even while the vehicle is moving.
"You can do this in a continuous fashion and while you are moving," he said. "If we see something interesting we can go and create a map of chemical concentration that allow us to then integrate fate and distribution of trace contaminants.
"Having real time information that is both quantitative and qualitative is really quite useful," he added.
According to Krogh, the van can possibly be used for a number of applications, including providing information to emergency responders if there is an environmental spill, or providing information on a remediation site. It could also be used to help identify methane leaks in the community.
Data collected on a regional level could be useful to legislators looking to draft environmental policies, said Krogh.
While the focus has been on contaminants in the air, Krogh said the next step will be to use the van to check on contaminants in bodies ofwater.
"That is a little bit more challenging and a little different in the sense that we are not making measurements of water while we are driving but we are taking the mass spectrometers to a stream site or a lake or an ocean and we will be able to make those measurements continuously by pumping the water into the vehicle," he said. "It really allows you to get information that allows people that are in a decision making position information that they need at the time."
The lab was created thanks to a $1 million investment from the Canada Foundation for Innovation and the B.C. Knowledge Development Fund.