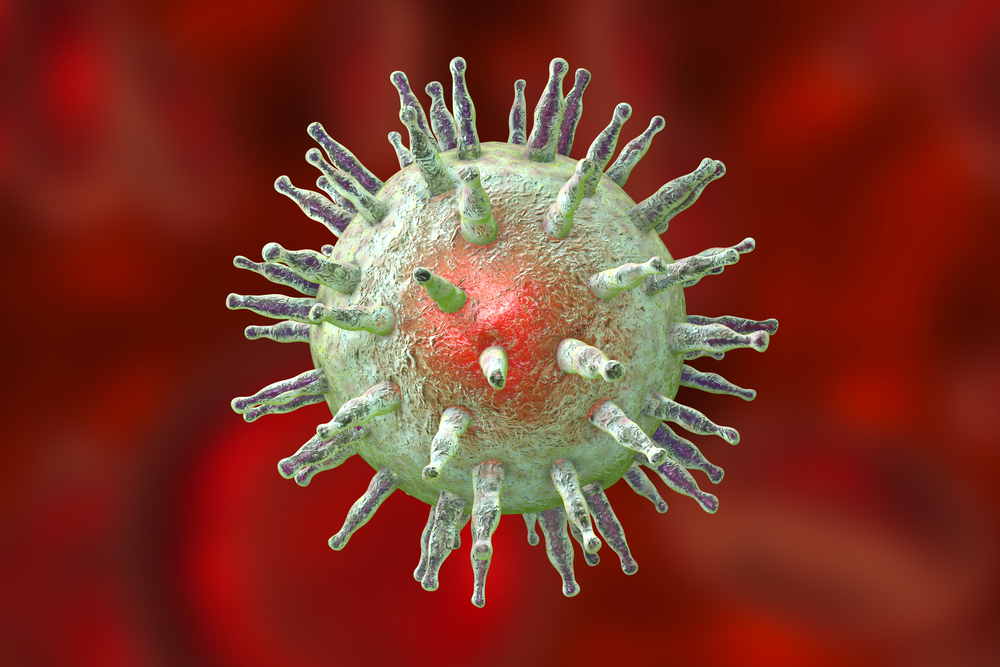 NantKwest announced the initial closing of a Series B Preferred financing round of up to $18.4 million with NantKwest, Inc. (NASDAQ:NK) as the lead investor. Joining NantKwest as a new investor in Viracta is Wicklow Capital. Viracta's founding investors, Latterell Venture Partners and Forward Ventures also participated in the round.
NantKwest Chairman and CEO, Patrick Soon-Shiong, M.D., will join Viracta's Board of Directors as Vice Chairman. Concurrent with the financing, Viracta agreed to the terms of an exclusive license of its Phase 2 drug candidate, VRx-3996, to NantKwest for use in combination with NantKwest's platform of natural killer (NK) cell therapies.
Viracta will use the proceeds of the Series B financing to advance VRx-3996 into Phase 2 clinical studies for the treatment of Epstein Barr Virus (EBV)-associated malignancies via Viracta's proprietary viral gene activation therapeutic approach.
VRx-3996 is a Class 1 histone deacetylase inhibitor (HDACi) Phase 2 drug candidate. In addition to use in Viracta's viral gene activation therapeutic approach, VRx-3996 holds potential to enhance the activity and potential efficacy of immunotherapeutic agents, such as NantKwest's NK cell therapies, and further enhance NantKwest's position as an innovative and market leading developer of next generation immunotherapies based on the company's proprietary NK cell therapy platform.
HDAC inhibitors have been show in in-vitro and in-vivo studies to stimulate host immunity and improve clinical benefit in cancer patients. The mechanism of action is believed to result from the upregulation of expression of natural killer group 2D (NKG2D) ligands on tumor cells resulting in increased NK cell activity and NK cell-mediated cytotoxicity.
NantKwest plans to transition VRx-3996 into human clinical trials in combination with the company's aNK, haNK and taNK NK cell therapy platforms which the company believes will synergistically enhance the efficacy of the company's NK cell therapy programs.
"We are pleased to enter this relationship with NantKwest and to welcome Dr. Soon-Shiong to Viracta's Board," said Viracta Chief Executive Officer, Ivor Royston, M.D. "Dr. Soon-Shiong's experience in advancing new cancer treatments adds significant value to the Company and the patients we serve. The financing provides support to advance Viracta's viral gene activation approach to treating patients with cancers associated with EBV, which globally is a significant unmet medical need. The relationship with NantKwest will allow us to explore potential synergy between VRx-3996 and NantKwest's NK cell therapy platform."
Patrick Soon-Shiong, M.D., Chairman and CEO of NantKwest added, "Identifying new treatment options for patients with therapeutic agents such as Viracta's HDAC inhibitor, VRx-3996, which can be used in combination with NantKwest's aNK, haNK and taNK natural killer cell therapies offer the promising opportunity to stimulate the patient's own immune system by increasing the tumor cell killing ability of NK cell therapy and is highly synergistic with our vision behind Cancer Breakthroughs 2020." Dr. Soon-Shiong continued, "This strategic relationship will enable us to advance multiple combination therapies including VRx-3996 with our NK cell platform that offers the potential to benefit cancer patients across a broad range of cancer types."