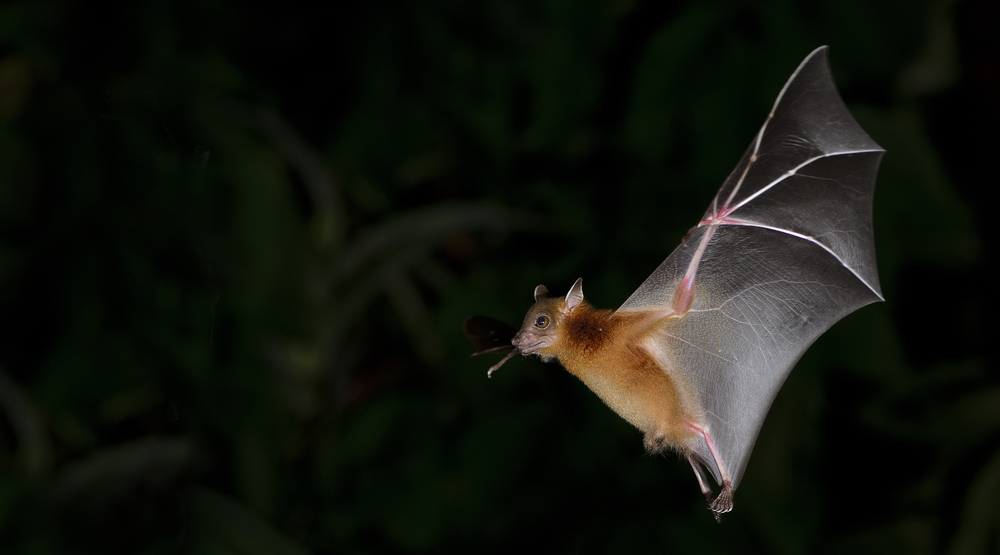 A closer examination of the bat's natural immunity to the Marburg virus and other diseases could yield new treatment options for humans.
A team of scientists has identified several immune-related genes in Egyptian fruit bats that could suggest that bats deal with viral infections in a substantially different way than primates.
The researchers found that bats, which are known to harbor several viruses that cause disease in humans without exhibiting symptoms—are able to host viruses that are pathogenic in humans by tolerating, rather than overcoming, the infection.
During the study, the team sequenced, assembled and analyzed the genome of Rousettus aegyptiacus—the Egyptian fruit bat—a natural reservoir of the Marburg virus and the only known reservoir for any filovirus.
"Using that DNA, we generated the most contiguous bat genome to date and used it to understand the evolution of immune genes and gene families in bats," co-senior author Gustavo Palacios, PhD, who heads the Center for Genome Sciences at the U.S. Army Medical Research Institute of Infectious Diseases (USAMRIID), said in a statement. "This is classical comparative immunology and a good example of the link between basic and applied sciences."
The researchers discovered an expanded and diversified family of natural killer (NK) cell receptors, MHC class I genes and type I interferons, which dramatically differ from their functional counterparts in other mammals, including mice and non-human primates.
A theoretical function evaluation of these genes suggests that a higher threshold of activation of some component of the immune system may exist in bats.
Natural killer cells are immune cells that play a role in fighting viral infections. To be tolerant against healthy tissue and simultaneously attack infected cells, the activity of NK cells is tightly regulated by an array of activating and inhibiting receptors.
"Further evaluation of these expanded sets of genes suggests that other key components of the immune system like the MHC- and the IFN-loci in bats may have evolved toward a state of immune tolerance," Mariano Sanchez-Lockhart, PhD, of USAMRIID, said in a statement.
The researchers initially looked at advancing the characterization of the bat animal model. They also sought to generate antibodies that recognize bat-specific proteins and other reagents to characterize the bat animal model of infection, which would allow them to further characterize the bat unique immune system.
The team now plans to compare antiviral responses between bats and non-human primates, which could be used to understand correlates of protection in bats and develop therapeutics against Marburg virus and other lethal filovirus infections.
The study was published in Cell.