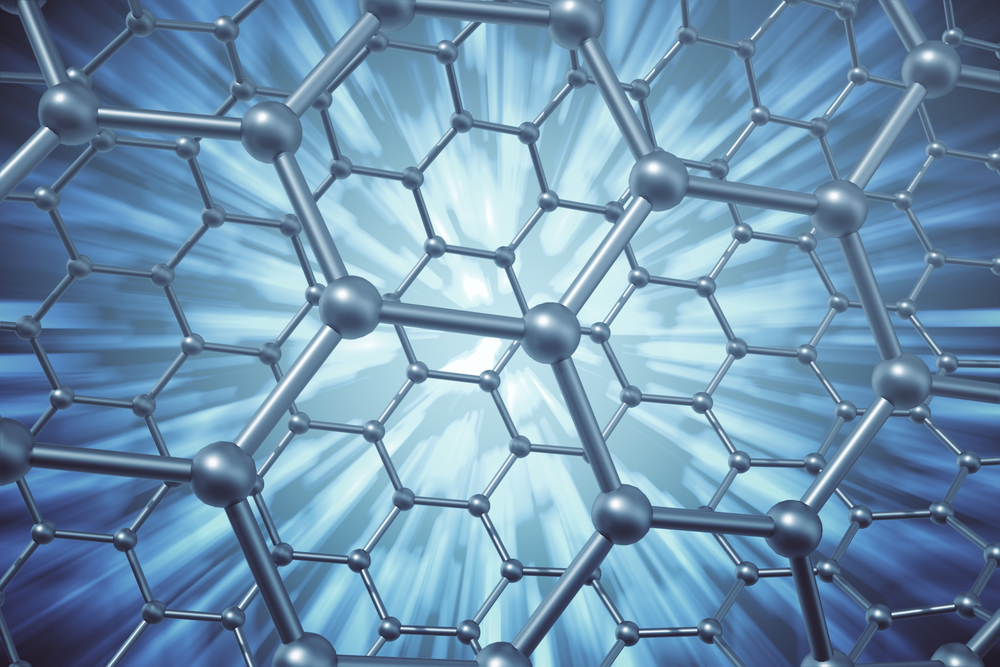 Graphene has been explored extensively in the academic setting, however, there are still barriers to the commercialization of graphene products and technologies said Zina Jarrahi Cinker, Ph.D.
Jarrahi Cinker is the executive director of the National Graphene Association (NGA)— officially established April 18, 2017—an organization working to connect those in academic and research arms with entrepreneurs, investors and commercial entities looking to produce graphene-based products.
"We are trying to take it out of the lab and let's take all of that information and let's try to put it into the commercial product," said Jarrahi Cinker, in an exclusive interview with R&D Magazine. "We didn't want to be an academic or research organization because they do exist. Our focus is entrepreneurs, companies, anybody in the commercial space that wants to do something tangible with graphene."
The NGA is based in Oxford, Miss., with offices also in Nashville and Washington D.C. The NGA also has ties to the University of Mississippi and Vanderbilt University.
Jarrahi Cinker said that the NGA's main goal is to facilitate possible commercial entities with research and development groups, as well as groups that can assist with patent work.
Graphene—a 2D form of carbon that has shown the potential to fuel technology advancements in several industries including energy storage, electronics, smart textiles, sensors, medical devices, bio interfaces, water purification, structural materials and composites— was first discovered in 2004
Jarrahi Cinker explained that one of the reasons for the organization is that there was no central group to advocate for the commercialization of graphene based in the U.S.
"Because graphene is so new there is a disorganized momentum," she said. "There are a lot of people working in the graphene field but they are not really connected to each other. There is no hub in the United States that we can say I want to do something commercial with graphene, who do I buy from? Who can invest in this?"
Creating a platform
The idea of the NGA was hatched after Jarrahi Cinker met Ed Meek, Ph.D., who is now the NGA founder and President,
"He said let's bring all of that together, with your experience and my experience maybe we can do something and bring every graphene player and anybody who has an interest or thinks there might be a potential for graphene in their future products," Jarrahi Cinker said. "We wanted to create a platform for them, so they could get the right information, so they could talk to somebody who has gone through the experience and challenges, they could find the right suppliers and the right academic partners and basically facilitate the whole commercialization process."
The first year for NGA will center on the NGA Graphene Innovation Roundtable to be held from Sept. 24-26 at the Music City Center in Nashville.
"That is where we are going to bring a lot of different people who are involved in graphene on the commercial side together and put them in touch with a lot people who could be potential users of graphene," Jarrahi Cinker said.
The NGA will also host the NGA International Graphene Conference and Expo in Las Vegas in March.
According to Jarrahi Cinker, the discovery of graphene proved what was previously thought to be impossible.
"When it was discovered it was like a sci-fi moment because for decades and decades people thought that graphene could not exist and be stable," she said. "It was a big deal and because of the rare properties that graphene has there was a lot of research that went into graphene."
However, she also said it will take some time until the public sees the full impact of what graphene is capable of.
"Graphene is going to make a difference, we should just not expect too much too fast from it," Jarrahi Cinker said. "The road is going to be difficult as always and we are trying to facilitate and expedite the process."
For more information on graphene visit the National Graphene Association.