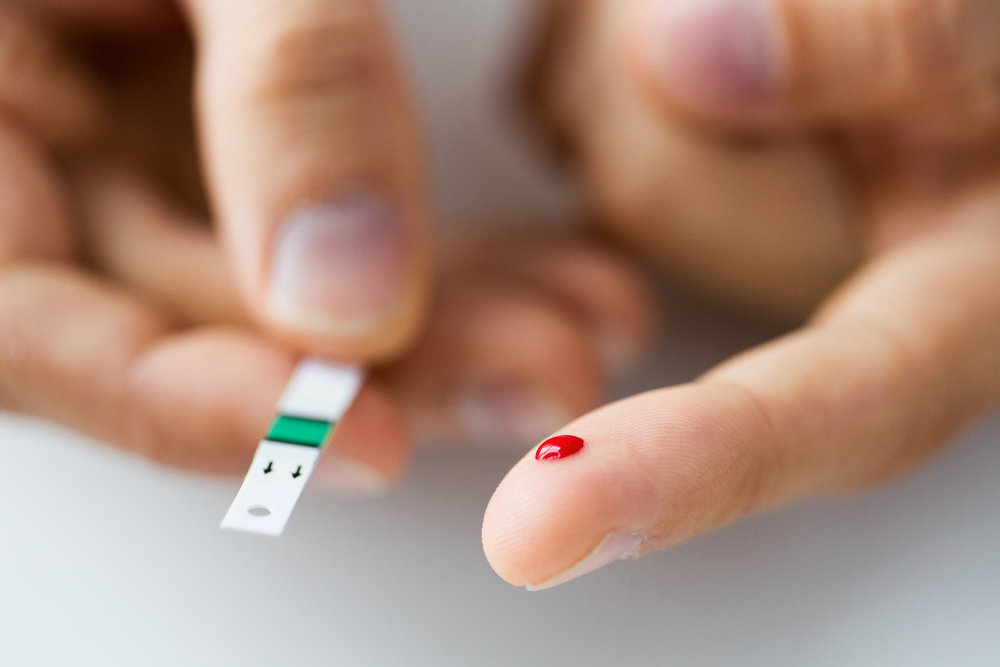 A new more durable, wearable device may make it easier to monitor diabetes over long periods of time.
Researchers from the University of Texas at Dallas have developed the device that could measure three diabetes-related compounds—cortisol, glucose and interleukin-6—in just one to three microliters of perspiration.
"Type 2 diabetes affects so many people. If you have to manage and regulate this chronic problem, these markers are the levers that will help you do that," Shalini Prasad, Ph.D., professor of bioengineering in the Erik Jonsson School of Engineering and Computer Science, said in a statement. "We believe we've created the first diagnostic wearable that can monitor these compounds for up to a week, which goes beyond the type of single use monitors that are on the market today."
Prasad explained how the device coincides with a person's biological factors.
"If a person has chronic stress, their cortisol levels increase, and their resulting insulin resistance will gradually drive their glucose levels out of the normal range," she said. "At that point, one could become pre-diabetic, which can progress to type 2 diabetes and so on.
"If that happens, your body is under a state of inflammation, and this inflammatory marker, interleukin-6, will indicate that your organs are starting to be affected," she added.
The researchers used room temperature ionic liquid—a gel that stabilizes the microenvironment at the skin-cell surface—to take a week's worth of hourly readings without the performance degrading over time.
"The RTIL also allows the detector to interface well with different skin types — the texture and quality of pediatric skin versus geriatric skin have created difficulties in prior models," Prasad said. "The RTIL's ionic characteristics make it somewhat like applying moisturizer to skin."
Prasad said eventually the devices will contain a small transceiver to send data to an application installed on a cellphone.
According to the study, successful commercialization of wearable diagnostic sensors necessitates stability in detection of analytes over prolonged and continuous exposure to sweat.
The study was published in Scientific Reports.