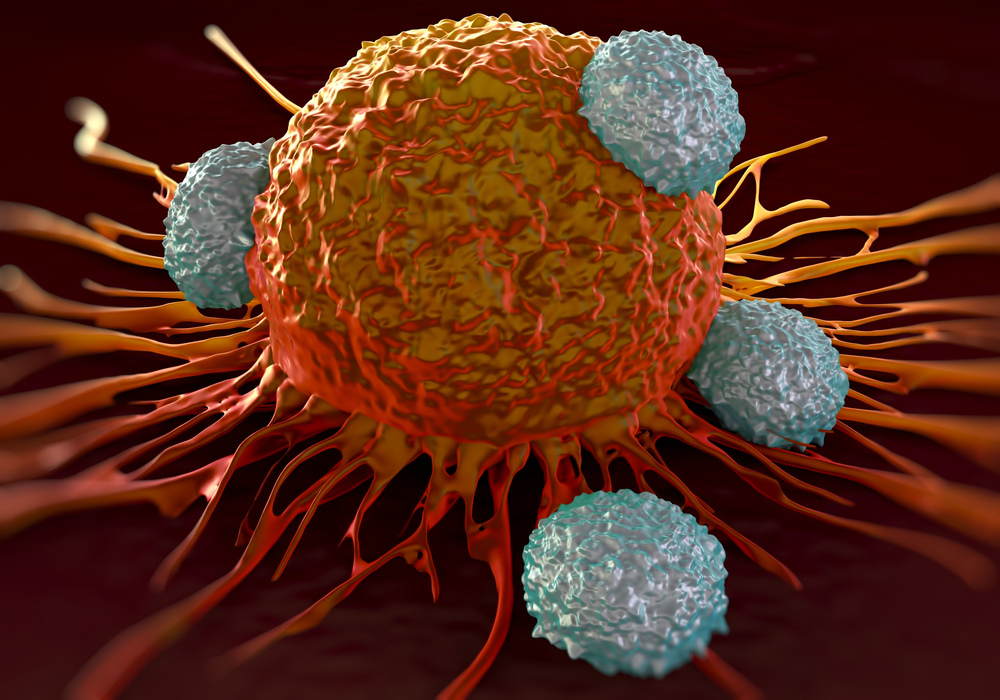 More than 30,000 oncologists recently attended the annual American Society for Clinical Oncology (ASCO) meeting held in Chicago.
Attendees came to the Windy City to gain insights into new data that could reshape the future of the cancer treatment space. A bevy of businesses held presentations regarding the promise of their prospective therapies that could potentially combat these complex diseases.
Emerging biotech ventures and well-established tech firms revealed new tools that could alter the strategy for diagnosing these conditions whereas the giant pharmaceutical companies jockeyed for control over lucrative disease treatment areas.
Here are a few of the highlights.
Supercomputing in Cancer Care
Tech giant IBM kicked things off by showing its Watson for Oncology supercomputing program achieves high concordance rates (diagnosing the best course of treatment for cancer patients) in line with cancer doctors at three international locations.
The software was able to sift through large quantities of patient data and medical literature to provide doctors with recommendations that could identify the best choice for treatments.
Overall, the system was able to reach high concordance rates of 83 percent in Thailand to 96 percent in Bangalore while results in South Korea were lower with a 49 percent rate in gastric cancer and a 73 percent rate in 340 colon cancer cases.
A likely reason for these lower results could be attributed to different practice guidelines and treatment options.
Also, IBM inked a partnership with Novartis on a first-of-its-kind initiative where the firms will work together to develop a cognitive solution to provide better insights into expected outcomes of breast cancer treatment options.
Verifying Genomic Profiling Technology
Two notable studies were presented at the conference shedding light on how genomic sequencing could provide an excellent complement to cancer treatment regimens.
First, an investigation led by doctors from the Memorial Sloan Kettering Cancer Center found that a new, high intensity genomic sequencing approach was able to identify circulating tumor DNA at a high rate.
The diagnostic was able to detect that 89 percent of the 124 patients with either advanced forms of breast, lung, and prostate cancer exhibited at least one genetic change found in their tumors that were also found in the blood.
In addition, 627 genetic changes stationed in these tumor samples were also found in blood samples using this approach.
The second study is from a group of French researchers who found widespread standard genomic testing is feasible for a patients with advanced forms of cancer.
The trial used next-generation sequencing and whole-genome-comparative genomic hybridization to construct genomic profiles for tumors from 1,944 patients in an effort to inform treatment decisions.
Findings from this investigation indicated 52 percent of tumor samples possessed actionable mutations.
Furthermore, a multi-disciplinary board of experts convened every week to analyze the genomic testing results and provided their thoughts on the best course of action for certain therapies.
The final tally showed that about 53.7 percent of patients who received the recommended targeted therapy were alive at three years versus 46.1 percent of patients who did not.
"This study confirms that comprehensive genomic profiling can be performed in routine practice to select patients for targeted cancer therapies," said lead study author Olivier Tredan, M.D., Ph.D., the chair of the Department of Medical Oncology at the Centre Léon Bérard in Lyon, France, in a statement. The technology is widely available and requires only a small amount of DNA. Theoretically, we could do this testing for every patient in France."
Cancer Drugs Delay Tumor Growth, Extend Survival
Two prominent pharmaceutical companies presented data for lung cancer treatments that could target two deadly forms of lung cancer and one pharmaceutical giant presented its phase III findings on a new therapy for prostate cancer.
First, Pfizer unveiled phase III data for dacomitinib, which is a potentially new treatment for patients newly diagnosed with advanced, epidermal growth factor receptor (EGFR)-positive non-small cell lung cancer (NSCLC).
Investigators compared the drug against AstraZeneca's gefitinib (Iressa) by randomizing 452 patients from Asia and Europe newly diagnosed with IIIB or IV, EGFR-positive NSCLC to receive either dacomitinib or gefitinib.
Results indicated Pfizer's therapy was able to delay cancer growth by a median of 5.5 months or more compared to gefitinib.
Roche released similarly positive results for their drug alectinib, but this particular treatment targeted advanced non-small lung cancer (NSCLC) patients who have a mutation of the ALK gene, which is a rarer form of this condition.
Investigators implemented a randomized trial with 303 patients to evaluate the efficacy and safety of alectinib versus Pfizer's crizotinib when given as first line treatment. The data showed alectinib was able to reduce the risk of death or disease progression by 53 percent compared to crizotinib.
Lastly, Johnson & Johnson (J&J) could pursue an expanded label indication for abiraterone acetate (Zytiga) based on findings from a phase III clinical trial that tested the drugin conjunction with prednisone and standard hormone therapy against placebo on 1,199 male patients newly diagnosed with high-risk metastatic hormone-naïve prostate cancer.
The study revealed the triple combination demonstrated a significant improvement in overall survival rates while significantly prolonging radiographic progression free survival (rFPS). The risk of death was lowered by 38 percent compared to placebo while More than doubling the median time of disease worseneing from 14.8 months to 33 months.
"There is a large unmet need to improve treatment for men with newly diagnosed metastatic cancer, who die of the disease within less than five years on average," said lead study author Karim Fizazi MD, PhD, head of the Department of Cancer Medicine at Gustave Roussy, University Paris-Sud in Villejuif, France in an ASCO statement. "The benefit from early use of abiraterone we saw in this study is at least comparable to the benefit from docetaxel chemotherapy, which was observed in prior clinical trials, but abiraterone is much easier to tolerate, with many patients reporting no side effects at all."
The FDA previously approved abiraterone for patients with metastatic prostate cancer that worsened despite ADT.