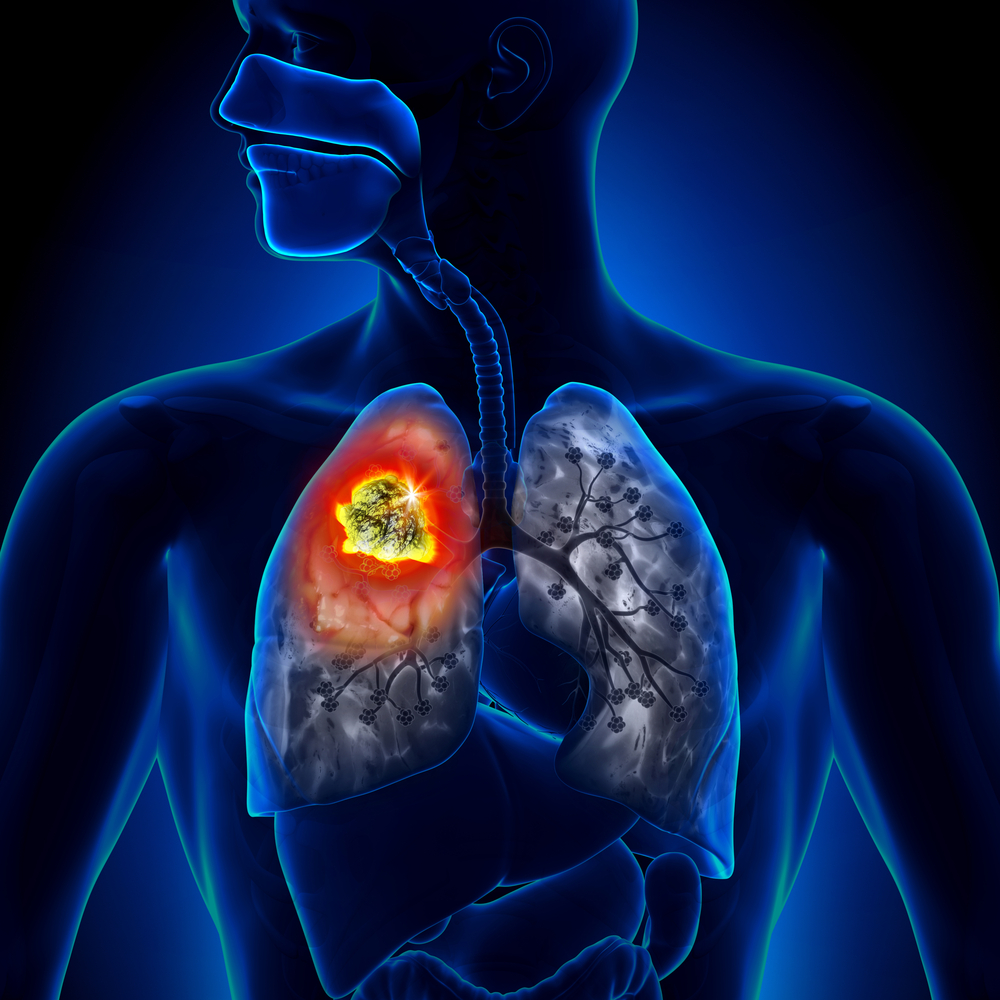 Immune checkpoint inhibitor nivolumab (Opdivo) demonstrated a 5-year survival rate of 16 percent in patients with advanced non-small cell lung cancer (NSCLC) in a recent phase I clinical trial, significantly higher than the historical rate of 4.9 percent for that patient population.
Dr. Julie Brahmer, associate professor of oncology at the Bloomberg-Kimmel Institute for Cancer Immunotherapy at Johns Hopkins University, presented data from the phase I clinical trial at the American Association for Cancer Research (AACR) Annual Meeting 2017 on April 3.
"This is the first report of the long-term survival rate in patients with metastatic NSCLC treated with an immune checkpoint inhibitor," Brahmer said in a statement. "Our study results show that for a small subset of patients, immunotherapy can work for a very long time.
"The five-year overall survival rate reported in this study is much higher than what is reported for this population of patients receiving standard-of-care treatment," she added. "Statistics show that most patients with advanced disease die within a year of diagnosis and the five-year survival rate for metastatic NSCLC is about 4 percent."
A look at the data
Brahmer and colleagues used data from a cohort of the phase I clinical trial where patients with heavily pretreated, advanced NSCLC were enrolled regardless of their PD-L1 status, and randomly assigned to three different dose levels of nivolumab. The study, which included 129 patients, began in January 2009 and completed November 2016.In the study, 33 patients received one mg/kg of nivolumab, 37 patients received three mg/kg of the drug and 59 patients received a dosage of 10 mg/kg. Patients were stratified by PD-L1 expression.
The five-year overall survival rate (OS) for the 13 patients with greater than or equal to 50 percent of PD-L1 expression was 43 percent, while the five-year OS was 23 percent for the 38 patients with greater than or equal to 1 percent PD-L1 expression. The five-year OS was 20 percent for the 30 patients with less than 1 percent of PD-L1. The median age in the study was 65 years old, with the participants ranging from 38 to 85 years old.
The majority of long-term survivors had durable responses to nivolumab, although some had stable disease or progressive disease as best overall response. While baseline tumor biopsy was required for enrollment in the trial, several patients did not have adequate tumor sample to determine the PD-L1 status. The presence and quantity of the immune checkpoint inhibitors that target the PD-1/PD-L1 pathway, such as nivolumab, but PD-L1 status was not associated clearly with long-term survival in this small group of patients.
"We were unable to see a consistent pattern, a clinical or tumor characteristic, to predict which metastatic lung cancer patients are going to be five-year survivors," Brahmer said.
Of the 16 patients who survived for five years or longer, nine were male and 12 were smokers when they entered the trail. Twelve of the 16 patients had a partial response and two patients each had stable disease and progressive disease as the best response to treatment.
Also in the trial, eight patients completed the two-year treatment without any side effects and four stopped treatment early due to side effects. According to Brahmer, none of these 12 patients required further treatment.
While the results are positive, Brahmer said a limitation of the study was that it was not a randomized trial, meaning the survival rate could be only be compared with historical rates.
Impact of nivolumab
A previous analysis of the data from the trial revealed nivolumab to have promising clinical activity in the targeted patient population. Data from subsequent clinical trials led to the U.S. Food and Drug Administration (FDA) approving nivolumab in 2014 for second-line treatment of patients with advanced NSCLC.
Prior to the introduction of immunotherapies, treatment options were limited for patients with NSCLC who progressed after first-line platinum doublet chemotherapy. The majority of patients with advanced disease died within one year of diagnosis.
Nivolumab is a programmed death-1 immune checkpoint inhibitor antibody that has showed activity in patients with heavily pretreated advanced NSCLC in a phase 1b dose-escalation cohort expansion trial.
This phase I study represents the longest survival follow-up for an immune checkpoint inhibitor in advanced NSCLC.
"We are performing further studies to learn why these patients did so well for so long and better understand which patients can stop treatment at two years and which of them need to continue treatment beyond two years."