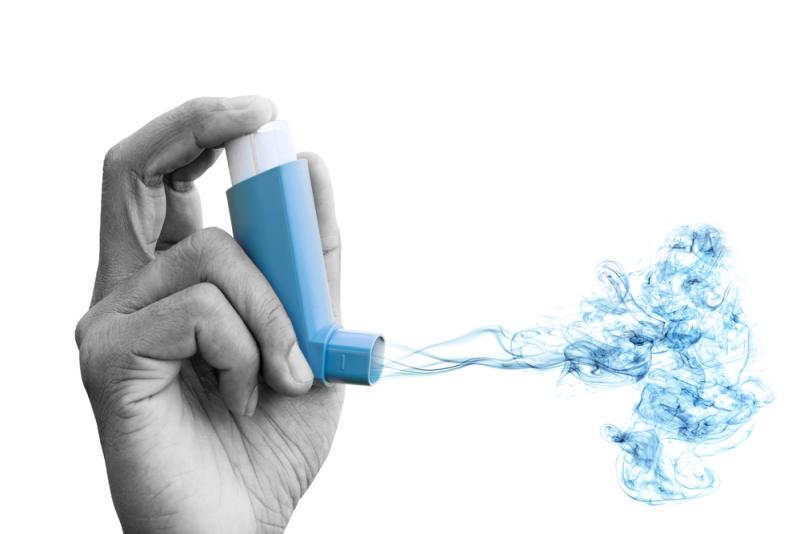 A new analysis shows smartphones could produce reliable results when conducting clinical trials for conditions like asthma.
Scientists working at the Icahn School of Medicine at Mount Sinai used Apple's ResearchKit— a medical software framework designed to streamline tasks like patient recruitment and data collection in health research—to create a mobile application that could yield new insights into people diagnosed with asthma. They are comparing these findings with existing patient studies.
The project, called the Asthma Mobile Health Study, launched in March 2015. The app was downloaded by an approximately 50,000 iPhone users in the first six months. Participants were tasked with completing regular surveys answering questions about their condition and how symptoms affected their daily lives.
A total of 7,593 people completed the electronic consent process and enrolled in the trial. An estimated 85 percent finished at least one survey with one primary group of 2,317 users filling out numerous surveys during the six-month period.
"We critically assessed the feasibility, strengths, and limitations of a smartphone-based study and found that this methodology is particularly suitable for studies of short duration that require rapid enrollment across diverse geographical locations, frequent data collection, and real-time feedback to participants," said principal investigator Yvonne Chan, M.D., Ph.D, Director of Digital Health and Personalized Medicine at the Icahn Institute for Genomics and Multiscale Biology at Mount Sinai, in a statement.
The team was able to correlate an increase in daily asthma symptoms in Washington state with an outbreak of wild fires happening at the same time. Also, information regarding commonly used asthma metrics like peak flow matched observations in other studies.
"Our study demonstrates the power of mobile health tools to scale and accelerate clinical research so that we can derive the evidence needed to inform clinical practice and improve patient care," continued Chan.
Essentially, these findings indicate smartphones could easily collect reliable information that yields actionable insights for members of the medical community.
Other institutions are using Apple's program to seek similar outcomes for more complex conditions. Stanford University, for instance developed the MyHeart app to collect information about physical activity and cardiac risk factors to help with the prevention and treatment of heart disease.
The results from the Asthma Mobile Health study were published in the journal Nature Biotechnology.