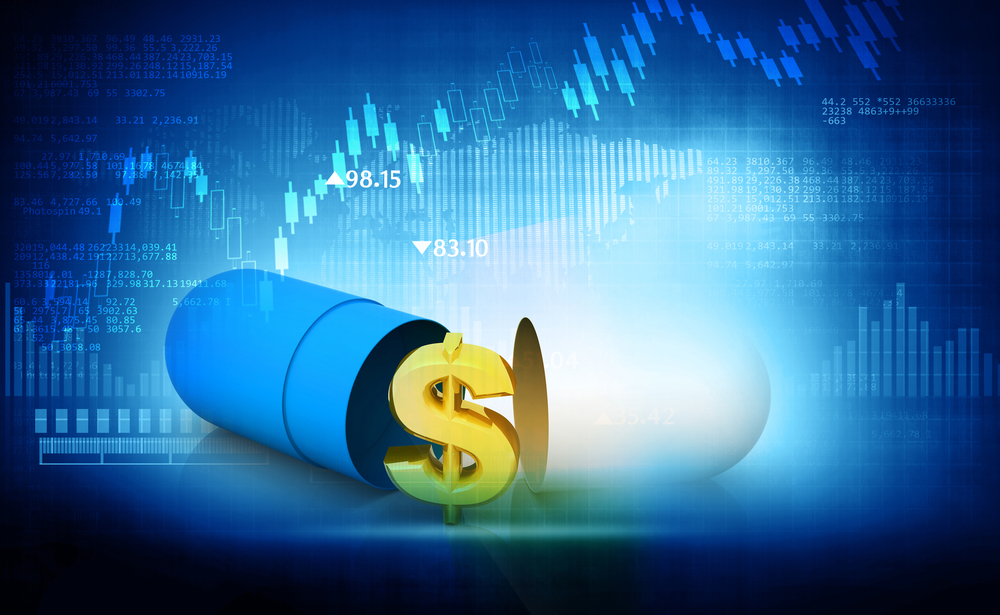 Palleon Pharmaceuticals, a company focused on developing the first Glycoimmune Checkpoint Inhibitors to treat cancer, announced the completion of a $47.6 million Series A financing from leading biotech venture investors SR One, Pfizer Ventures, Vertex Ventures HC, Takeda Ventures, and AbbVie Ventures.
The Series A funding will be used to establish and advance a first-in-class pipeline of drug candidates targeting Glycoimmune Checkpoints — receptors on immune cells that normally distinguish "self" versus "non-self" but get exploited in cancer to create immunosuppression that allows tumors to thrive. Glycoimmune Checkpoints function in ways similar to T cell checkpoints, with a few important differences: they are activated by binding to cell-surface glycans — the sugar molecules found on cell surfaces — rather than to other proteins, and they are expressed in a wider range of immune cells involved in the anti-cancer response, including both innate and adaptive immune cells. In addition, Glycoimmune Checkpoints appear to be exploited by most types of cancer, and a tumor's unique glycan signature offers the prospect of selecting patients who are likely to respond to therapy.
Palleon has exclusive licenses to the intellectual property of discoveries made by its scientific co-founders, Carolyn Bertozzi, PhD, the Anne T. and Robert M. Bass Professor of Chemistry at Stanford University and an Investigator of the Howard Hughes Medical Institute, and Paul Crocker, PhD, Professor of Glycoimmunology and Head of the Division of Cell Signaling and Immunology at the University of Dundee, Scotland. Bertozzi's and Crocker's scientific discoveries in the separate fields of tumor glycoscience and human immunology were brought together to create a unique platform which enables Palleon to develop cancer drugs targeting Glycoimmune Checkpoints.
Jim Broderick, MD, Chief Executive Officer and Founder of Palleon, commented, "The most meaningful breakthroughs often occur at the intersection of diverse and seemingly unrelated scientific disciplines. Palleon was spawned by bringing together new findings in glycoscience and human immunology, which resulted in unexpected implications for oncology. The convergence of these two fields has enabled us to develop a novel class of medicines that could have a significant impact on the lives of cancer patients."
"We have known for decades that certain glycan patterns such as hypersialylation appear on the surface of tumors, and that these patterns are correlated with poor clinical outcomes; however, we did not understand the functional role of these tumor-specific glycans in immunosuppression," said Dr. Bertozzi. "We now know that tumors evolve in such a way that their cell surface glycans "trick" the immune system, which prevents many types of immune cells from detecting and destroying cancer cells. We are using this knowledge to develop new and innovative cancer therapies for patients."
Palleon's Convergence Platform is driven by the combined expertise of its world-class founding team in tumor glycoscience and human immunology. The company has incorporated a range of technologies to overcome the historic scientific barriers that have made glycoscience a challenging area of study. Armed with a unique understanding of the differences in immune pattern recognition between humans and other species, the company has integrated human biology into every step of the drug development process, including target validation, in vitro models, in vivo models, and translational research. The company has assembled the core expertise needed to pioneer a new field in this complex area of biology, and its proprietary knowledge will define Palleon's leadership in this rapidly emerging area.
Palleon was originally incubated in the Cambridge offices of SR One, where Dr. Broderick served as the firm's first Entrepreneur-in-Residence, working closely with SR One President Jens Eckstein. "We are very excited about the launch of Palleon. Within the dynamic field of immuno-oncology, Palleon has forged an entirely new pathway for targeting the immune system. The unique features of Glycoimmune Checkpoints will make possible a much wider range of rational combination therapies to treat cancer," said Dr. Eckstein. "Palleon is built on the discoveries of its exceptional scientific founders who have identified Glycoimmune Checkpoints as a means to transform the treatment of cancer and improve and extend the lives of patients throughout the world."