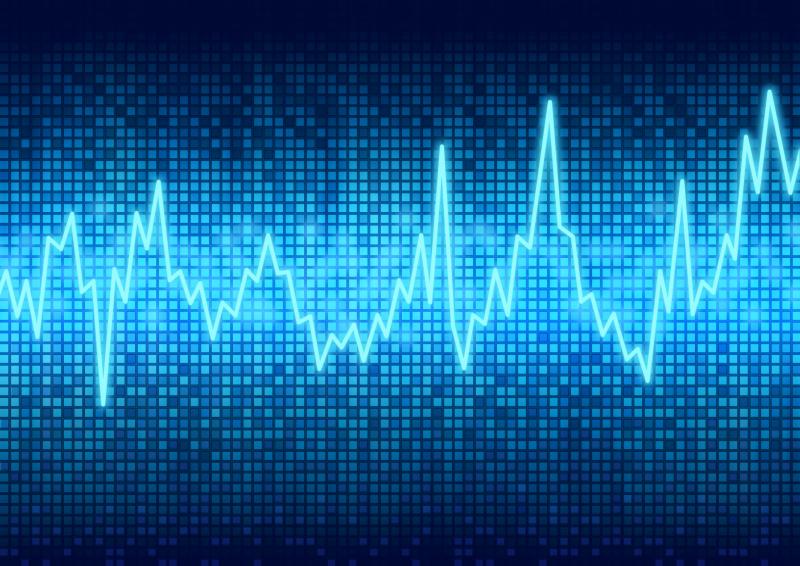 The week ending June 16, 2017 closed at 1,640.55 for the 25 companies in the R&D Market Pulse Index. The Index was down -0.29% (or -4.72 basis points) over the week ending June 9, 2017. Twelve Index companies gained value last week from 0.13% (Oracle) to 3.15% (Bayer AG). Thirteen Index companies lost value last week from -0.15% (General Motors) to -4.50% (Apple).
For the fourth time since the 2008 recession, the Fed raised the short-term interest rate last Wednesday by a quarter point to a range from 1.0% to 1.25%, stating that another increase would likely be made at their September or October/November meetings. The Fed also announced that it will start to reduce its $4.5 trillion portfolio of bonds and other assets this year. These holdings have increased from about $1 trillion in 2008 in efforts to increase consumer spending by reducing long-term interest rates. The response to these announcements was mixed—the DJIA actually rose about 60 basis points following the announcement Wednesday, fell about 100 points on Thursday and recovered and closed at record highs on Friday.
On Thursday, the U.S. Dept. of Energy announced that it would award $258 million over three years to six tech companies (R&D Index companies IBM and Intel, along with AMD, Hewlett Packard Enterprise, Cray and NVIDIA) to develop new supercomputers that are at least 50 times faster than current supercomputers. These awards were in response to a 2016 report by the DOE/NSA stating that the U.S. was in danger of losing its leadership in supercomputers to China. The Top 500 (supercomputers) was led in 2016 by China's Sunway TaihuLight supercomputer—the first time China placed this high. Of the Top 500 supercomputers listing in early 2016, China outplaced the U.S. by 167 systems to 165 systems, again another first.
Index member GM announced last week that it would extend its traditional two week shutdown at certain assembly plants to as much as five weeks to reduce its bloated inventory resulting from the sales slowdown. GM had an average 100 days of inventory in May 2017, compared to less than 70 days in May 2016. This was more than 30% greater than the similar inventories of Ford, FiatChrysler, Nissan, Honda and Toyota, many of who have also scaled back on their production plans.
R&D Index member IBM announced last week it is working with BMW to provide a cloud-based data management system that will integrate information from vehicle owners with auto insurers, repair shops and gas stations. IBM created a similar system for GM in 2016.
R&D Index Week Ending June 16, 2017
Ticker
Exchange
2015 R&D billions$
06/09/17
06/16/17
6/16/17 to 6/9/17
6/16/17 to 1/1/16
Microsoft
MSFT
NASDAQ
12,448
70.32
70.00
-0.46%
26.17%
Intel
INTC
NASDAQ
12,128
35.71
35.21
-1.40%
2.21%
Roche Pharm
RHHBY
OTC
10,242
32.01
32.81
2.50%
-4.82%
Toyota
TM
NYSE
9,112
105.74
104.90
-0.79%
-14.74%
Johnson & Johnson
JNJ
NYSE
9,046
131.53
134.35
2.90%
30.79%
Novartis
NVS
NYSE
8,935
81.14
80.83
-0.38%
-6.10%
Apple
AAPL
NASDAQ
8,397
148.98
142.27
-4.50%
35.16%
Pfizer
PFE
NYSE
7,690
32.77
32.97
0.61%
1.79%
General Motors
GM
NYSE
7,500
34.34
34.29
-0.15%
0.59%
Merck & Co.
MRK
NYSE
6,704
64.39
62.97
-2.21%
19.22%
Ford Motor
F
NYSE
6,700
11.13
11.22
0.81%
-20.37%
Cisco
CSCO
NASDAQ
6,411
31.37
31.62
0.80%
16.42%
Oracle
ORCL
NYSE
6,042
45.03
45.09
0.13%
23.43%
Astra Zeneca PLC
AZN
NYSE
5,997
34.17
34.54
1.08%
1.74%
Honda
HMC
NYSE
5,990
27.94
27.86
-0.29%
-12.75%
Bristol-Myers Squibb
BMY
NYSE
5,920
53.75
54.46
1.32%
-20.84%
Qualcomm
QCOM
NASDAQ
5,833
57.05
56.82
-0.40%
13.69%
Sanofi SA
SNY
NYSE
5,519
48.20
47.73
-0.98%
11.91%
Eli Lilly Co
LLY
NYSE
5,331
81.04
81.88
1.04%
-2.80%
GlaxoSmithKline
GSK
NYSE
5,250
43.51
43.82
0.71%
8.60%
IBM
IBM
NYSE
5,247
154.10
155.38
0.83%
12.94%
Daimler
DDAIY
OTC
5,169
65.46
65.20
-0.40%
-16.30%
Siemens
SIE
XETRA
4,929
129.40
124.55
-3.75%
38.57%
Bayer AG
BAYN
XETRA
4,649
119.05
122.80
3.15%
5.68%
Ericsson
ERIC
NASDAQ
4,124
7.14
6.98
-2.24%
-27.37%
Total
175,313
1645.27
1640.55
-0.29%
7.82%
Biopharmaceutical
721.56
729.16
1.05%
4.96%
Automotive
244.61
243.47
-0.47%
-13.35%
ICT
542.56
536.39
1.14%
20.15%