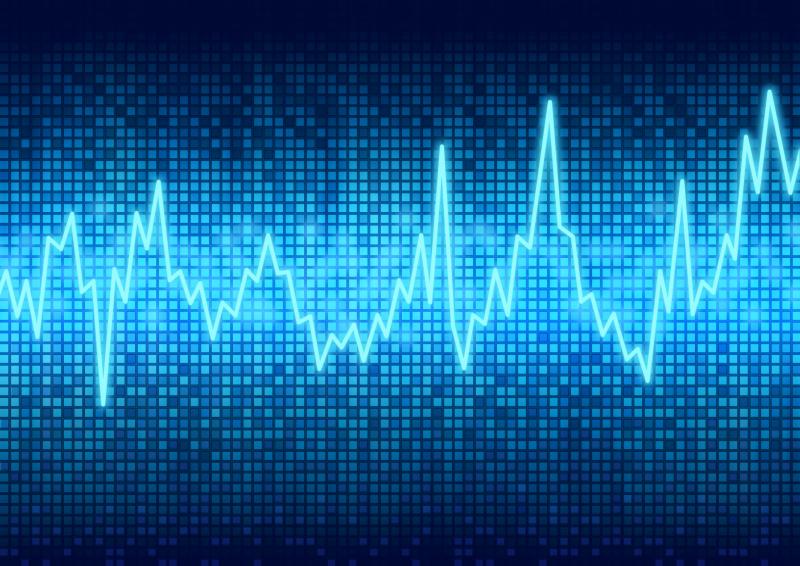 The R&D Index: Market Watch for the holiday-shortened week ending July 7, 2017 closed at 3,436.78 for the 25 companies in the R&D Index. The Index was up 0.54% (or 18.51 basis points) over the week ending June 30, 2017. Twelve R&D Index companies gained value last week from 0.03% (General Motors) to 3.57% (Volkswagen AG). Thirteen R&D Index companies lost value last week from -0.01% (Eli Lilly Co.) to -2.97% (Bayer AG).
The U.S. added a seasonally adjusted 222,000 jobs in June, according to a report from the U.S. Labor Dept. Additionally, the numbers reported earlier for April and May were revised upwards to about 121,000. The unemployment rate rose to 4.4% in June from 4.3% in May as more people were actively looking for work. The Fed's summary of its June meeting (when it raised short-term interest rates to 1% to 1.25%), which was released last week, pointed to September as the time when the Fed would start to sell off its holdings in Treasury's and mortgage bonds. Analysts expect the Fed to allow $6 billion in treasury securities and $4 billion in mortgage bonds to be released per month rising each month to a maximum of $30 billion/month for treasuries and $20 billion for mortgages. The Fed is waiting until September to measure if inflation rates are meeting their expectations.
Volvo announced last week that it plans to phase out conventional engines in its cars with all new models in 2019 being electric or gas-electric hybrids. Volvo is owned by China's Geely Holding Group. The company stated that five new electric/hybrid models would be introduced between 2019 and 2021 with two of them being produced by Polestar, the high-performance unit that Volvo is spinning off as a separate branded electrified performance global car company.
China's aging and declining internal oil fields have forced the country to seek out other sources of petroleum. The beneficiary has been U.S. oil producers who have seen their exports to China increase 10-fold since 2016. U.S. crude is now cheaper than that from Middle East producers such as Saudi Arabia, although Saudi Arabia reduced its price to Asian customers last Wednesday to shore up its exports. Driven by this growing demand, U.S. exports are expected to rise to 3 million barrels/day by 2019, up from just 500,000 barrels/day in 2016.
U.S. exports in May, in part due to the oil production, rose to their highest level ($192 billion) in more than two years (April 2015), according to a report by Commerce Dept. last week. The foreign trade gap also narrowed 2.3% from April reflecting an overall improvement in the global economy.
| | | | | | | |
| --- | --- | --- | --- | --- | --- | --- |
| | | | R&D Index Week Ending July 7, 2017 | | | |
Ticker
Exchange
2017 R&D billions$
06/30/17
07/07/17
7/7/17 to 6/30/17
7/7/17 to 1/1/17
1
Amazon
AMZN
NASDAQ
17,774
968.00
978.76
1.11%
30.52%
2
Alphabet/Google
GOOGL
NASDAQ
15,845
929.68
940.81
1.20%
18.72%
3
Microsoft
MSFT
NASDAQ
13,987
68.93
69.46
0.77%
11.78%
4
Intel
INTC
NASDAQ
13,499
33.74
33.88
0.41%
-6.59%
5
Apple
AAPL
NASDAQ
11,506
144.02
144.15
0.09%
24.46%
6
Volkswagen AG
VLKAY
OTC
11,260
31.12
32.23
3.57%
12.38%
7
Roche Pharm
RHHBY
OTC
10,174
31.80
31.37
-1.35%
9.95%
8
Toyota
TM
NYSE
9,170
105.02
108.47
3.29%
-7.45%
9
Johnson & Johnson
JNJ
NYSE
9,060
132.29
132.54
0.19%
15.04%
10
Novartis
NVS
NYSE
7,870
83.47
82.32
-1.38%
13.01%
11
General Motors
GM
NYSE
7,468
34.93
34.94
0.03%
0.29%
12
Pfizer
PFE
NYSE
7,288
33.59
33.35
-0.71%
2.68%
13
Bristol-Myers Squibb
BMY
NYSE
6,942
55.72
55.91
0.34%
-4.33%
14
Cisco
CSCO
NASDAQ
6,827
31.30
30.90
-1.28%
2.25%
15
Qualcomm
QCOM
NASDAQ
6,723
55.22
55.35
0.24%
-15.11%
16
Oracle
ORCL
NYSE
6,702
50.14
49.35
-1.58%
28.35%
17
Honda
HMC
NYSE
6,519
27.39
27.26
-0.47%
-6.61%
18
Astra Zeneca PLC
AZN
NYSE
6,363
34.09
33.75
-1.00%
23.54%
19
Merck & Co.
MRK
NYSE
5,759
64.09
63.16
-1.45%
7.29%
20
Daimler
DDAIY
OTC
5,084
63.37
63.48
0.17%
-10.24%
21
Bayer AG
BAYN
XETRA
4,880
113.20
109.95
-2.87%
10.92%
22
Sanofi SA
SNY
NYSE
4,755
47.91
47.90
-0.02%
18.45%
23
IBM
IBM
NYSE
4,628
153.83
152.94
-0.58%
-7.86%
24
GlaxoSmithKline
GSK
NYSE
4,508
43.12
42.26
-1.99%
9.74%
25
Eli Lilly Co
LLY
NYSE
4,489
82.30
82.29
-0.01%
11.88%
Total
209,080
3,418.27
3,436.78
0.54%
14.90%
Biopharmaceutical
721.58
714.80
-0.94%
10.77%
Automotive
261.83
266.38
1.74%
-5.08%
ICT
1,466.86
1,476.84
0.68%
13.03%