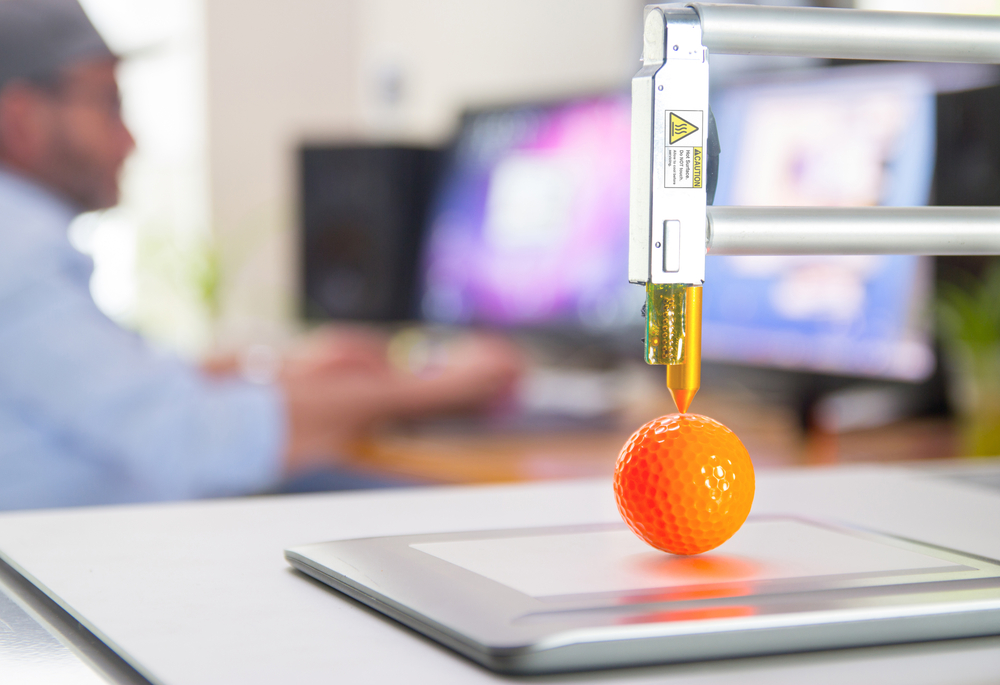 With a 3D printer, a wide variety of three-dimensional objects can be simply and efficiently built layer by layer, enabling significant advancements in medicine, engineering, technology, and many other fields. Researchers throughout these industries are working diligently to further develop what has already been accomplished, explore new avenues for the technology, and overcome its limitations.
In October, R&D Magazine highlighted the work of these researchers, as part of our R&D Special Focus series. We focused both on the technical and material challenges associated with 3D printing, as well as up-and-coming applications for the technology.
Our story, "Understanding Defects Found in 3D Printed Products," outlined a challenge within 3D printing. It highlighted researchers at Lawrence Livermore National Laboratory that are working to reduce "splatter" in powder bed fusion—one of the most commonly used techniques in the 3D printing field—as well as better understand the mechanisms of material redistribution.
In another story, "Novel Cellulose Process Could Replace Petroleum-Based Plastics in 3D Printing," we explored the role of cellulose acetate, a robust, biorenewable, biodegradable, and versatile material that could replace existing products in 3D printing made with petroleum-derived polymers, like acrylonitrile butadiene styrene (ABS).
Creating structures
3D printed buildings were another topic we tackled as part of our special focus this month. In our article, "First Ever 3D Printed Café Opens," we highlighted an entirely 3D printed café, made of 700-pounds of stainless steel, which includes a front counter, back counter, and door. The final assembled piece stands at 20 feet long, nine feet high and 12 feet wide with an advanced counter design, electrical configuration, and plumbing inside of the structure.
Steel isn't the only material being investigated as a 3D printing building material
In our article, "3D Printed Concrete Key to Better Structures on Earth, Mars, and Beyond," we featured a research team working to develop a type of printable concrete material that can be applied with a nozzle using a robotic 3D printer to create a viable, strong structure. The team recently demonstrated the potential of this technique to create housing on Mars as part of NASA's 3D-Printed Habitat Challenge, where they came in second place.
Space applications of 3D printing were also the topic of "How 3D Printing Could Reshape Space R&D," an article that provided an overview of several upcoming space-related 3D printing technologies. Applications included space fabric, next-generation rocket parts, and habitable structures for space—all created via 3D printing.
Environmental impact
3D printing also has potential to curb human's environmental impact. Our story, "3D Printing Microbe Biofilms to Reduce Methane," highlights researchers that are engineering a microbe called methanotrophs as a way to reduce methane in the atmosphere. To do this, they are investigating different ways to design and construct biofilms, including using 3D printers, to optimize the microbe's ability to form organic compounds that could be used to produce plastics and biofuels.
Shoe company Feetz takes an entirely different approach to reducing environmental damage using 3D printing. In our article, 3D Printing Sustainable, Custom-Fit Shoes, we featured the San Diego-based company, which is producing custom-made shoes almost entirely using 3D printing. After enjoying their purchases, customers are able to send back their shoes free of charge so that they can be recycled and reused as material for more 3D printed shoes.
Healthcare improvements
3D printing also has a role to play in healthcare. A research team at the University of Michigan discovered a way to create "printable medication"—pure, ultra-precise doses of drugs printed onto a wide variety of surfaces. We highlighted their work—which could give pharmacies the ability to generate custom-dosed medications for customers—in our article, "Printable Medications Could Improve Dosing Techniques, Drug Research."
Education
In addition to creating novel products, 3D printing can also be applied for educational purpose. A rapidly growing number of museums, archaeologists, paleontologists, and historians are taking the real objects that they have discovered during research expeditions, have on exhibit, or keep stored in their vaults, and translating them into 3D digital avatars that can be downloaded and 3D printed by anyone. This allows everyone to enjoy and learn from these artifacts without risk of damage or lose. An expert contributor from the Virtual Curation Laboratory discussed the value of 3D printing artifact replicas in the article, "Printing the Past: 3D Printed Artifact Replicas Aid in Research, Education."
Next month's special focus
In November, R&D Magazine is continuing its special coverage with a focus on assistive technologies. Researchers across industries are working to create cutting-edge products, equipment, and systems to improve the lives of people living with disabilities.