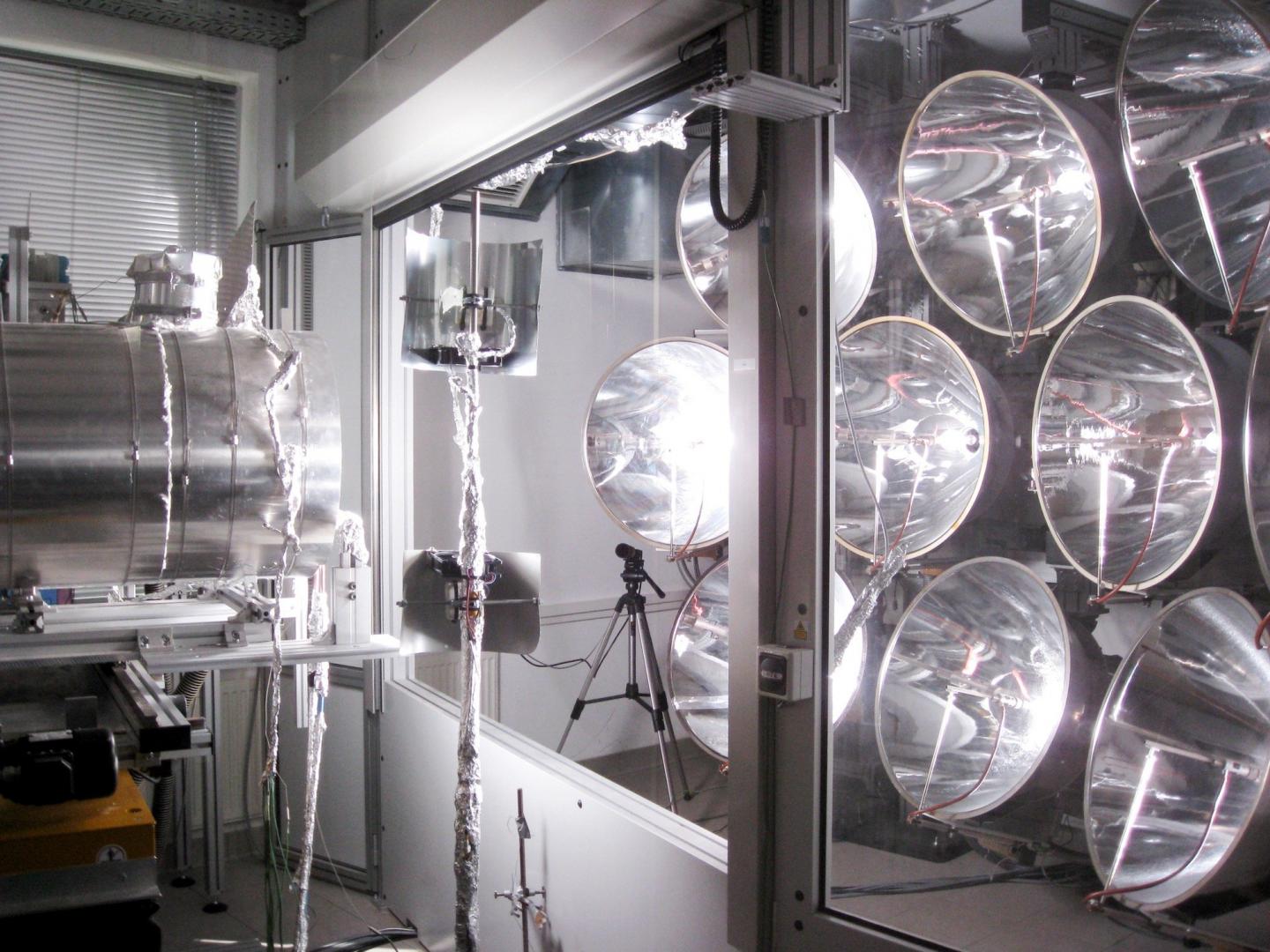 For the first time ever, scientists may be able to create solar fuels even after the Sun goes down.
A team of international solar thermal energy researchers has successfully tested a solar reactor that runs on air, dubbed CONTISOL, which makes solar fuels like hydrogen and can run round-the-clock because it uses concentrated solar power, including thermal energy storage.
"Solar reactors in the past have had the problem of what you do at night when you don't have sun, or even when clouds go by," the paper's lead author, Justin Lapp, formerly of the German Aerospace Center (DLR) and now an assistant professor of Mechanical Engineering at the University of Maine, said in a statement.
In a traditional solar reactor, when the temperature drops, the reaction needs be halted or the flow rate of the reactants slowed, reducing the amount of products that you get out, said Lapp. If the reactor shuts down at night, it cools off, not just wasting residual heat, but also starting over from nothing the next morning.
"So the main idea of CONTISOL was to build two reactors together," he said. "One where sunlight is directly doing chemical processing. The other side for storing energy. In the chemical channels the high temperatures of the material drive the chemical reaction and you get a change from reactants to products within those channels, and in the air channels cooler air goes in the front and hotter air comes out the back."
By combining storage capabilities with a direct solar thermochemical reactor, the researchers achieved stable temperatures round-the-clock, as well as the most efficient heat source to perform reactions because it is direct.
CONTISOL uses an open-air receiver that is based on the volumetric air receiver operated at its test solar tower at Julich, which can heat air to 1,100 degrees Celsius.
"Ours is a volumetric air receiver like this one," said Lapp. "The center is an extruded monolith; a large cylinder with many smaller rectangle channels.
"Every other row of channels is used for chemistry or for passing air through the monolith." He added. "These channels are open to the front to allow sunlight to go in and heat up this monolithic material."
The original test used silicon carbide for the multichannel receiver. However, the researchers plan to try Inconel, a harder metal alloy for the receiver.
"Silicon carbide is a little bit difficult to manufacture because it cannot be machined as well as a metal," Lapp said. "So getting very tight tolerances can be tough.
"It's not too expensive but it is not the easiest material to work with in manufacturing," he added.
The prototype reactor successfully operated at 850 degrees Celsius at lab scale: 5kW, enough to rearrange water or hydrocarbon molecules into most solar fuels.
The study was published in Elsevier.