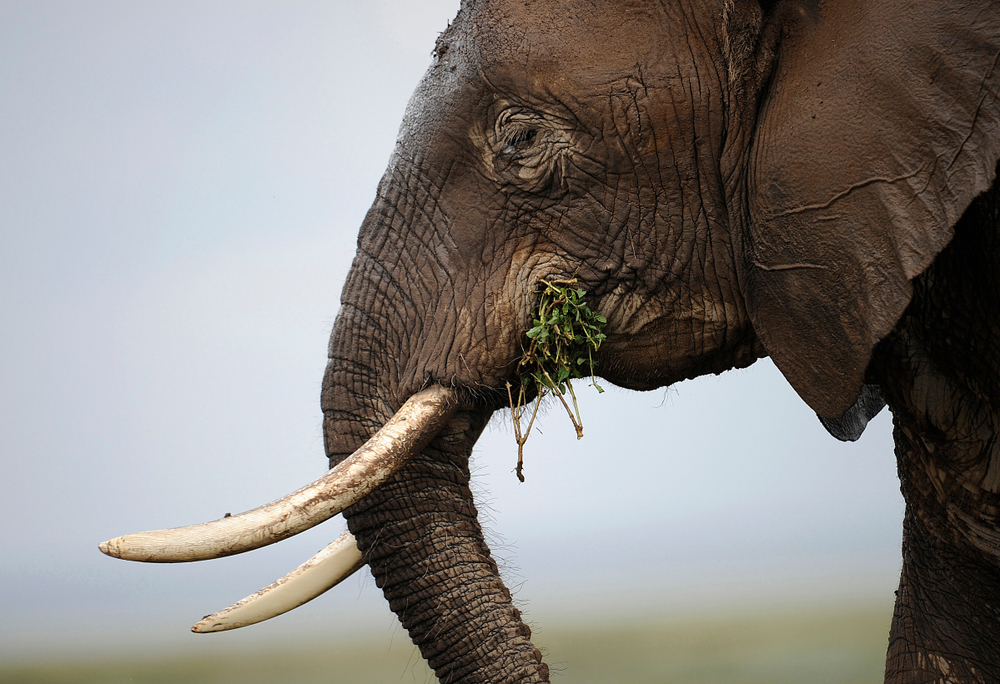 The fascinating way that elephants in the wild use their trunks to shovel food into their mouths at incredibly high speeds, may serve as the basis for a new class of robotics.
Scientists from the Rochester Institute of Technology (RIT) and the Georgia Institute of Technology have examined how elephants apply force with their trunk to manipulate different sized objects. They hope to apply this knowledge to create new robots with flexible hands or grippers with the finesse to pick up different objects that vary in material and quantity.
"It is very difficult to develop a gripper that is flexible enough to pick up a variety of objects, for example a single pen or a pile of pens, or a cube of Jell-O," Scott Franklin, a professor of physics in RIT's School of Physics and Astronomy, said in a statement.
"The elephant trunk is a single thing; it doesn't change shape at all, but it is able to pick up food of different sizes, weights and masses, so the idea is that this will give us insight and information into how nature has solved this problem of how to pick up multiple things and then we can try to reproduce it."
Elephants n graze constantly, eating about 440 pounds of food per day. Their trunks, which are not comprised of bones, form kinks or joints to compress small pieces of food into an efficient bite-masses.
Wild African elephants, for example, eat at a high speed by sweeping food into a pile and then picking it up. An elephant can grab the smallest food items by forming a joint in its trunk to create a pillar that it uses to push down on food.
To learn more about elephants, the staff at Zoo Atlanta conducted videotaped experiments involving Kelly, a 35-year old female African elephant.
Kelly's handlers offered her rutabaga and carrot cubes of different sizes as well as piles of wheat bran on a force plate that measured the force that she applied to the piles of food. They also imaged the shape of Kelly's trunk when she grabbed each object.
Both the video and data provided by Georgia Tech suggest that the elephant applied more force when attempting to pick up a pile of small particles.
Franklin said the behavior related to his earlier work applying the weakest link theory to granular materials. The chance for a weakest link increases when a pile consists of many individual particles and Kelly stabilized the weakest link in the mound of food by applying more force.
"It seems counterintuitive that you put more weight on something that you're trying to pick up, but the reason that makes sense is that when you push down on this food, because it's particulate, it forces all the food to squeeze together even more," he said. "The more tightly the food is squeezed together, the more likely the friction between them will be enough to allow you to pick it up."
The study was published in the Journal of the Royal Society Interface.