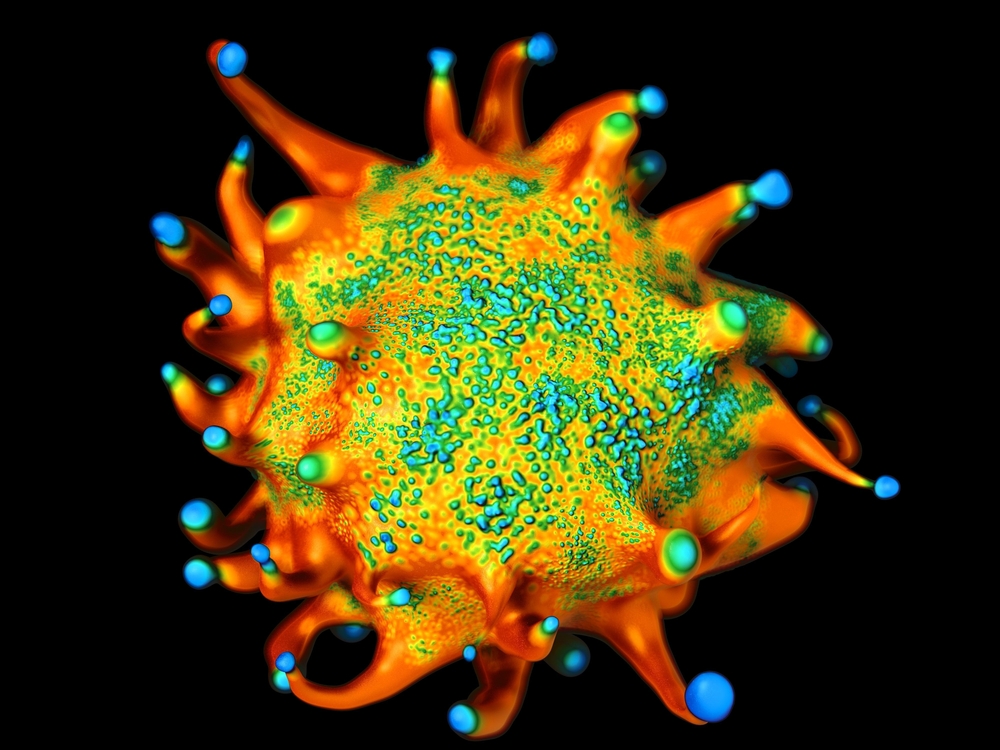 Seattle Genetics and Takeda announced completion of patient enrollment in the ECHELON-2 clinical trial. ECHELON-2 is a global phase 3 randomized trial evaluating ADCETRIS (brentuximab vedotin) as part of a frontline combination chemotherapy regimen in patients with previously untreated CD30-positive mature T-cell lymphoma (MTCL). ADCETRIS is an antibody-drug conjugate (ADC) directed to CD30, which is expressed on several types of non-Hodgkin lymphoma, including subsets of MTCL, as well as Hodgkin lymphoma. ADCETRIS is currently not approved for the frontline treatment of MTCL.
Patients in ECHELON-2 were randomized to receive a novel combination regimen consisting of ADCETRIS plus cyclophosphamide (C), doxorubicin (H) and prednisone (P) (referred to as A+CHP) versus cyclophosphamide, doxorubicin, vincristine (O) and prednisone (referred to as CHOP), the recognized standard of care treatment regimen for frontline MTCL. The trial enrolled 452 patients. The ECHELON-2 trial is being conducted under a Special Protocol Assessment (SPA) agreement from the U.S. Food and Drug Administration (FDA) and the trial also received European Medicines Agency (EMA) scientific advice.
"Our goal is to establish ADCETRIS as the foundation of care for CD30-expressing lymphomas and redefine frontline treatment in Hodgkin lymphoma and MTCL through our broad, late-stage clinical development program currently underway. The ECHELON-2 clinical trial represents our fourth phase 3 study to complete enrollment," said Naomi Hunder, M.D., Vice President, Clinical Development at Seattle Genetics. "We look forward to the results of the ECHELON-2 frontline MTCL study in the 2017 to 2018 timeframe and expect to refine the timeline in the future. The ultimate goal of this phase 3 trial is to improve outcomes for frontline patients with CD30-expressing MTCL and, if the trial results are positive, to submit data from this trial to regulatory agencies to expand the label for ADCETRIS use in the frontline setting."
"Mature T-cell lymphoma is a rare, aggressive type of cancer in which the standard of care chemotherapy regimen has not changed in decades," said Dirk Huebner, M.D., Executive Medical Director, Oncology Therapeutic Area Unit, Takeda Pharmaceutical Company. "Achieving target enrollment represents a key milestone for ECHELON-2 as we evaluate the efficacy and safety of brentuximab vedotin in newly diagnosed mature T-cell lymphoma patients, and to our ultimate goal of bringing important new therapies to patients with CD30-positive malignancies."
Data from a phase 1 trial evaluating ADCETRIS plus CHP in MTCL were previously presented at the American Society of Hematology (ASH) Annual Meetings in 2012 and 2015. Data demonstrated that 26 of 26 patients (100 percent) achieved an objective response, including 23 (88 percent) with a complete remission and three patients (12 percent) with a partial remission. Long-term follow-up data estimated the three-year overall survival was 80 percent and three-year progression-free survival was 52 percent, with no patients receiving a consolidative stem cell transplant in first remission. Three-year overall survival and progression-free survival rates of less than 40 percent and 30 percent, respectively, have previously been reported for patients in this setting treated with CHOP (Reimer et al., J Clin Oncol 27: 106-113; 2009; Fanale et al., J Clin Oncol 32: 3137-3143; 2014).The most common adverse events of any grade occurring in more than 30 percent of patients in this phase 1 trial were peripheral sensory neuropathy, diarrhea, fatigue and hair loss. Additional four-year follow-up data from this trial will be presented in a poster presentation at the 2016 ASH Annual Meeting.