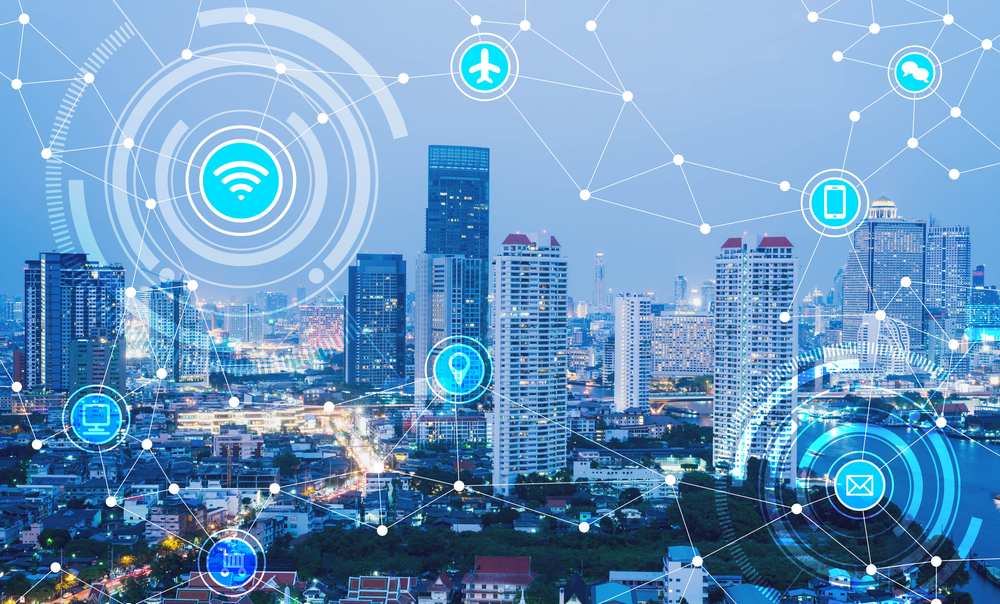 Smart cities— where different utilities and services are interconnected via the Internet of Things(IoT) — may be especially beneficial during times of emergency.
Narayan Mandayam, a Distinguished Professor and Chair of Electrical and Computer Engineering at Rutgers University, said by utilizing the IoT to connect different telecommunications platforms and utility services, municipalities can enhance communication between first responders while also handling any potential problems to the water, gas or power services faster.
"A smart city is where every device, every entity and every object can connect wirelessly for whatever the needs," Mandayam said in a statement. "To make a smart city happen, a tremendous amount of investment in infrastructure will be needed, but the benefits will likely far outweigh the costs. It scares me to think what it would mean for congestion, pollution and quality of life if we don't start doing things to mitigate them."
Mandayam, who lives in New Jersey, said he was inspired by what he saw during superstorm Sandy, which devastated the state on Oct. 29, 2012. He said he personally was without power for five days, while others in the state did not have power for at least two weeks.
"The experience we had during Sandy was in some sense what really put the seeds for this project in my mind," Mandayam said in an interview with R&D Magazine. "Somewhere during the second day of the experience all the cell towers went down because the backup generators that were supporting these towers ran out of fuel.
"We found out how interconnected these things are," he added.
Mandayam said following superstorm Sandy he formed a team with colleagues from Virginia Polytechnic Institute and State University and Florida International University to apply for a grant through the National Science Foundation's Critical Resilient Interdependent Infrastructure Systems and Processes (CRISP) program.
"We've been studying various aspects of this interdependence problem," he said. "It is more generally how do you build resilience in the infrastructure so national disasters, resilience or wear and tear."
The aim of the project, which is the second year of a four-year commitment, is to develop the synergistic integration of cyber-physical critical infrastructure, including transportation, wireless systems, water networks and power grids. This includes sharing resources in energy, computation, the wireless spectrum, economic investments, personnel and end-users to correct failures during natural disasters, malicious attacks and day-to-day operations.
The researchers will pursue analytical models and algorithms to achieve the goal of resource sharing.
One of the aims in developing a "Smart City" is to interconnect communication between gas, power and water infrastructure, which will allow for faster communication between subsystems that can ultimately detect attacks quicker.
During an emergency like superstorm Sandy, cell phone use may exceed the capacity of the network, which may impede relief efforts.
Mandayam said if the different telecommunications platforms are interconnected, then emergency personnel can send a text message to anyone in a given area to alert them of the situation and provide them with more information and instructions.
He also said officials can ask users to conserve power and ultimately save bandwidth that can be redirected for other uses.
"What if we told some people please don't use the cellular system during the night and what little bit of power we are able to generate we can use to supply minimal electricity to your home so you don't have to sit around in the dark," he said. "You can store it and distribute it."