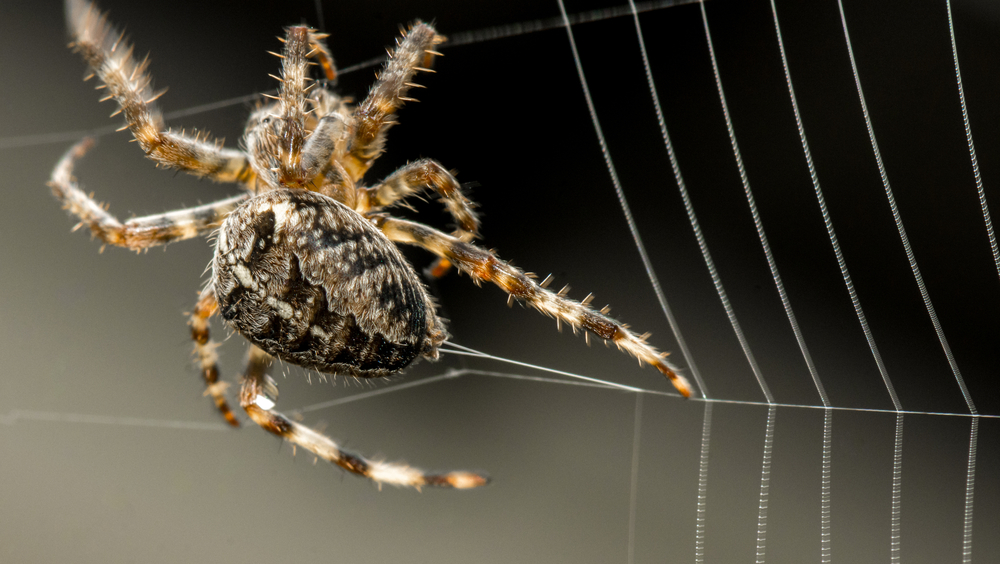 Spider silk has long been touted as a valuable material, due to its lightweight and superior strength and numerous applications in areas such as drug delivery, smart textiles and artificial muscles.
While many scientists are focused on finding novel ways to use this super strong silk, one researcher has focused her career on getting a better molecular understanding of exactly how and why these insects create their impressive silk.
Cheryl Hayashi, PhD, the curator in Invertebrate Zoology, professor in the Richard Gilder Graduate School, Leon Hess Director of Comparative Biology Research, and the director of the Sackler Institute for Comparative Genomics at the American Museum of Natural History, explained at the American Association for the Advancement of Science (AAAS) Annual meeting how important spider silk actually is for spiders.
"It is really absolutely essential for understanding almost all aspects of a spider's life," Hayashi said. "Spiders and their silks are ancient and incredibly diverse. If you look at the fossil record, spiders go back to well over 350 million years and a defining trait of spiders is the presence of spinnerets. That means every spider that has ever existed has been able to spin silk."
Spiders are among the oldest and most diverse group of animals on the planet, with three different suborders—meosthelae, mygalomorphae and araneomorphae spiders.
Spiders use their silk in a number of ways, including for reproduction, protection, dispersal, making their homes and slowing down potential prey. In fact, some spiders no longer even use venom to hunt and kill prey, opting to suffocating their next meal with their silk.
Hayashi explained that each spider can produce several different types of silk and each spider web is made from multiple silk types.
"When you are looking at something like a spider web, what you're looking at is the product of many kinds of silk," she said. "To make the spider web we are talking about five different kinds of silk coming out of one animal."
The key to spiders producing silk rests in the spinnerets, which contain glands of different sizes and shapes.
Hayashi explained how she studies the silk glands for many of the 35,000-plus different species of spiders known worldwide.
"Spinnerets are this pair of spinning organs," Hayashi said. "If you look at each spinneret, there's spigots on there and the spigot is where the silk actually comes out of. I would take a particular silk gland that I'm interested in and I would collect just those silk glands. I would use really fine forceps and I would collect those silk glands and make an expression library."
Hayashi said the different glands of different spider species gives researchers a better molecular understanding of this silk producing process. Through genome sequencing, researchers have found unique protein clusters that are extremely large and repetitive to enable silk production.
"It is very clear that there is a very unique family of proteins called spidroins, these very large structural proteins that are found only in spiders and that's the dominant protein in the silk glands," she said.
Spider silk has a number of properties that make it popular for new technology in athletic gear, protective clothing and wearable technology. Scientists have long known that spider silk is incredibly strong, stretchy, immune-compatible and lightweight.