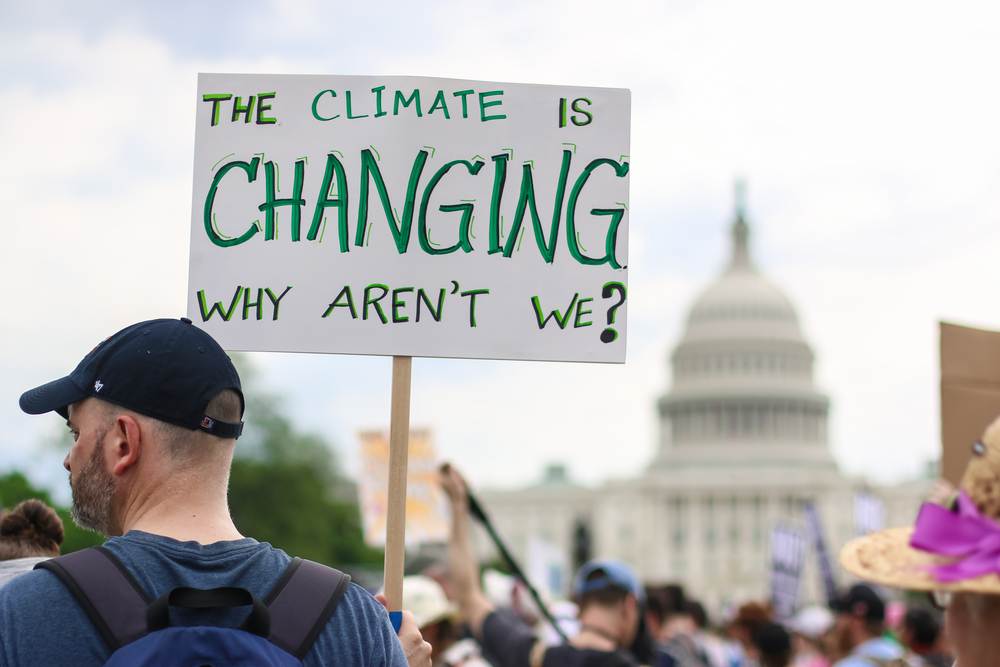 Tackling the looming threat of climate change is going to take a global, five-pronged approach before reaching critical mass, says Stanford University climatologist Chris Field, PhD.
During a presentation at the American Association for the Advancement of Science (AAAS) annual meeting, Field, the Perry L. McCarty Director of the Stanford Woods Institute for the Environment and the Melvin and Joan Lane Professor for Interdisciplinary Environmental Studies at Stanford University, said the global community does have the wherewithal to address climate change, if the focus is right.
Field said the five-component approach includes innovations in technology, finance, policy, adaptation and leadership.
"I think with these five steps we really could find the acceleration pedal. [We need] to recognize that we need to move climate change from somewhere in our top ten priorities to really be a top priority," Field said. "We live in an era where we have the potential to solve the problem, but it is going to be a moonshot and it is going to take a level of focus that we haven't seen. It is going to take the recognition of an all hands on deck approach that is going require participation from companies, communities, national governments."
Technology
Field said that initiatives should focus on managing energy demand, transitioning to 100 percent non-emitting electricity, electrifying as much of the economy as possibly with products like electric vehicles and using carbon dioxide removal technologies to offset the emission that are unable to be managed.
Field also said society should continue to invest in energy options such as traditional wind and solar energy platforms, as well as hydroelectricity and fossil fuels paired with carbon capture techniques. However, for these technologies to reach their potential, researchers must find more effective ways to store energy.
Finance
Another important factor in addressing climate change is incentivizing businesses to invest in environmentally-sound technology. To do this, investment opportunities in the green technology sector, need to both offer a reasonable rate of return and a reasonable expectation of a stable regulatory environment. He also said investors need fair access to financial markets before progress in this field is made.
Policy
When it comes to public policy regarding climate change, Field suggests taking more of a trial and error approach.
"What the policy should be is far from clear," Field said. "I would argue that right now what we need is an active market place of ideas to test concepts. We don't really know what's going to work."
Field said there should be extensive experimentation in an active market place.
"We need to find a way to unleash the creativity that we know is vested in individuals, companies, communities around the world," Field said. "We see that creativity expressed in community based adaption, we see it expressed in products, but we don't see it coordinated and harnessed anywhere near where it needs to be."
Adaption
It is also important that the market starts to adapt to a warming climate. Field said that doing so is a "win-win" for stakeholders. He said there is a wide range of investment opportunities for infrastructure, warning systems and relocation initiatives that decreases environmental damage, while increasing commerce.
Leadership
The final component of the five-part plan might be the most difficult to achieve—leadership. According to Field, two-thirds of the historic responsibility for emissions lies in the developing world. One of Field's suggestions for this part of the world is to take advantage of what they are good at, which includes financing projects.
He also urged government leadership to see the opportunity that addressing climate change would bring both economically and for national security.
Overall Field said the time is now to find what he calls the "accelerator pedal" and address these issues.
"We have the pieces in place to build a compelling solution to the challenge of climate change but we don't have time at the pace we are going at to find the accelerator pedal," he said. "Everyone is aware of the trajectory of temperatures and we know that absolutely beyond question that humans are the predominate cause of warming since the middle of the 20th century. We have already seen the impact from climate change that are widespread. We have seen changes in every continent and the oceans, we have seen changes in the equators and the poles from the mountains to the oceans."
Immediate action addressing climate change is critical, said Field, as the problems regarding climate change are growing increasingly problematic and could reach the point where the damage cannot be reversed.
"I think it is important to recognize, in general what we are really saying is, we face an increasing risk of crossing a threshold where the impacts become unmanageable," he said. "I would argue that in general our framing of the climate challenge hasn't paid sufficient attention to the risk of crossing thresholds or crossing multiple thresholds."